Indian Oil to turn to traditional suppliers in Middle East if US sanctions against Iran disrupts supply, says official
State refiners such as Indian Oil have raised imports after Iran agreed to steep shipping discounts.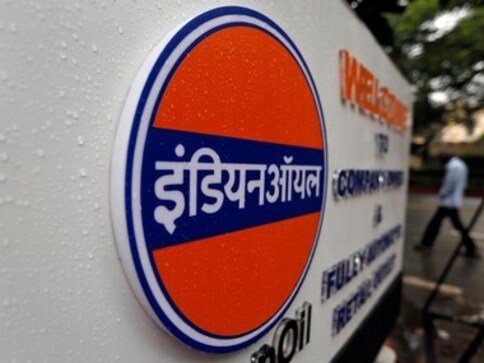 Mumbai: Indian Oil Corp (IOC), the country's top refiner, will turn to its traditional oil suppliers, mostly in the Middle East, if US sanctions against Iran result in supply disruptions, A K Sharma, head of finance said.
US President Donald Trump earlier this month pulled out of a 2015 international nuclear pact with Iran, and said he would impose sanctions on Tehran - and companies that continue to work with it - unless it curbed its influence in the Middle East.
Other signatories of the pact - France, Germany, Britain, Russia and China - said they would try to salvage the deal and keep Iran's oil trade and investment flowing.
"So far we haven't cut any volumes from Iran. We have to see how strongly the US takes up sanctions. From our side, we would like to continue. Otherwise we will look to our traditional suppliers," A K Sharma said.
IOC, which controls 1.6 million barrels per day (bpd) of refining capacity or about a third of the country's overall capacity, plans to buy 140,000 bpd of Iranian oil in 2018/19 and has an option to buy an additional 40,000 bpd.
State refiners such as IOC have raised imports after Iran agreed to steep shipping discounts.
"Iran's high sulphur oil can be replaced with other crude. It is just a case of economics. Replacing will mean slightly cost disadvantage," Sharma added.
IOC chairman Sanjiv Singh said the government had so far not directed refiners to cut imports from Iran. "We have to see how situation unfolds in future," he said.
Previously, India obtained a waiver from Western sanctions as the country had cut imports from the Islamic Republic.
"We are working on a strategy. We are working on alternate plans if those volumes go down, then how do we manage the situation," Singh said
IOC is Iran's biggest Indian oil client. The company meets about 70 percent of its oil needs through annual contracts deals, mainly with Middle Eastern producers.
It makes sense for IOC to look for alternatives to Iranian oil from other parts of the Middle East, due to geographical proximity and similarities in the oil produced.
However, an IOC official said separately the company could also tap the spot market to buy US oil. "There is an option to buy US oil like Mars, but we will do that if arbitrage is favorable," the official said.
IOC recently bought 3 million barrels of US oil via a tender.
also read
World
US president Joe Biden is gaffe-prone and this may hurt his chances in the 2024 US presidential elections. When asked if the 80-year-old had the mental sharpness to run for a second term, 62 per cent of Americans expressed concern. This is 11 points higher than that for his rival Donald Trump
Sports
The IOC's statement comes at a time when French sport finds itself embroiled in multiple scandals and has been thrown into further turmoil following Brigitte Henriques' surprise resignation as National Olympic Committee (CNOSF) president.
World
The deal was reached months after the two sides commenced their negotiations and Sri Lanka approved a proposal in March to liberalise the fuel retail marketing in the country with more players from China, Australia and the US