Indian Millennials thrive in partying, good health but falters in medical insurance, says survey
Survey shows that though living it up is an important of Generation Y, they never do so at the cost of their health.
Think of the Indian Millennials (those between 25-35 of age) and you'd probably presume a generation who has "Fun" as their fundamental need. But, think again. An ICICI Lombard Survey shows that though living it up is important for Generation Y, they never do so at the cost of their health.
The survey named, Understanding Lifestyle and Attitude towards Health of Millennial shows that those born between the 80's and 90's) work hard and parties harder. They are also a high spending group who spend almost 69 percent of their income every month. This a multi-city survey was conducted across Mumbai, Delhi, Kolkata, Bangalore, Chandigarh, Lucknow, Hyderabad and Ahmedabad, on a sample size of 1,400 people with a monthly income of Rs 50,000 and above.
The key observation of the survey showed that 50 percent of their income was spent on family and household items followed by EMIs and premiums.
The Indian Millennial also lived it up with a considerable amount of spends towards leisure and entertainment. And, their overall expenditure on health and medical is just 5 percent of their monthly income. In fact the uninsured Millennial saved much less and spent much more on medical expenses as compared to their insured counterparts. Insured Millennial are more confident about their health than the uninsured. Despite the propensity to lead an indulgent lifestyle the survey showed that a larger number of participants were conscious of their health.
Commenting on the Sanjay Datta, Chief – Claims, Underwriting and Reinsurance, ICICI Lombard General Insurance said, "Poised to reshape the economy, the millennial generation is in its prime spending years. It is heartening to know from the ICICI Lombard survey that they understand the importance of good health. However, the level of health insurance awareness among the average Millennial is significantly low with limited understanding of benefits. It is critical that they are guided in terms of realizing the importance of getting insured when young and healthy."
The survey found that most of the Indian Millennials believed that health insurance should be bought before 25 years of age, or at least before 30 years of age. What was worrying was that most participants had limited understanding of health insurance benefits though they understand the importance of good health.
World
Government officials said they will take 'every measure' to ensure the safety of treated water, and address misinformation.
Photos
The campaign was launched on Wednesday at an event attended by actor Sonu Sood and BSF DG Rakesh Asthana at the Attari border in Punjab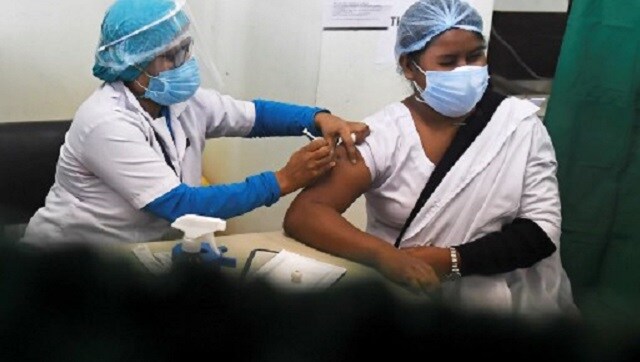 India
On World Health Day 2021, WHO insists that the sufferings and illnesses faced by some of the groups are preventable