Indian companies risk-averse, prolonged govt protection made them complacent: Hamid Ansari
Merely offering incentives to industries will not help and striving towards a change in 'culture and attitudes' is needed to foster innovation and entrepreneurship
New Delhi: Indian companies have been averse to risk and innovation, things which we need to have to make our space in the world market, Vice President M. Hamid Ansari said here on Tuesday.
"Indian businesses have traditionally been risk averse. Most Indian firms, barring a few notable examples, lack sufficient grounding and experience in global competition because of the absence of intense inter-firm rivalry in the domestic business environment," Ansari said while conferring the AIMA-JRD Tata Corporate Leadership Award on N. Chandrasekaran, Chairman of Tata Sons Ltd.
He said that "prolonged government protection" has left the Indian companies too "complacent" to wage battles with global firms.
The Vice President remarked on the lack of investment coming from the native industrial players in comparison with their international counterparts, as being a factor in the absence of innovation.
"According to the World Bank, in 2014, India's gross spending on Research & Development (R&D) was about 0.63 per cent of its Gross Domestic Product, against 1.5 per cent by China and 1.1 per cent by Brazil. Many developed countries, on the other hand, spend upwards of 4 per cent on their R&D," he said.
He also cited the research-investment done by such private players as Reliance Industries and Larsen and Toubro (L&T), which was a mere one-third of their counterparts Petrobras and PetroChina from the emerging markets.
Ansari called for a "genuine need for change in the internal environment of Indian firms" and acknowledged the challenge Indian companies face in the "times of recession that engender protectionist regimes while competing in a fast evolving technological landscape".
He added that merely offering incentives to industries will not help and striving towards a change in 'culture and attitudes' is needed to foster innovation and entrepreneurship.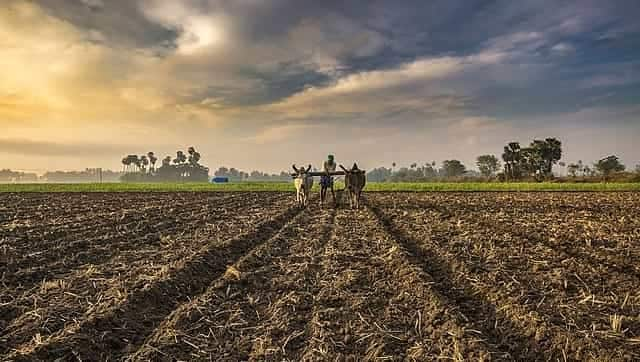 Business
Union Budget 2022-23: Shrinking arable land, expanding urbanisation makes 'sustainable intensification' a necessity
Health
A recent study found that two cannabinoid acids commonly found in hemp varietals of cannabis bind onto the coronavirus' spike protein, preventing it from causing infection
World
If Xi fails to improve the economic situation by the Communist Party's national congress in autumn, it could affect his power, Japanese financial newspaper Nikkei Asia quoted a Chinese political source as saying.