Indian capitalism is the biggest obstacle to reforms
Indian capital spends its energies in extracting its rent from governmental misregulations<br /><br /> <br /><br /> <br /><br />
By Pratap Bhanu Mehta
There is widespread consensus that India does not have a political culture propitious for business freedom. It fares poorly across all global indicators that measure ease of doing business. The daily uncertainty, arbitrariness, obstruction and degrading humiliation that anyone trying to honestly do business in India faces is living proof of an institutionalised hostility to business. But contrary to widespread perception, the main source of this hostility is not just the state. The evolution of Indian capitalism itself is in large measure responsible for it. The bourgeoisie of this country has not come of age; when it complains it squeals more like a sulking child than a confident class. Instead, it needs to ask hard questions about why India is less pro-business.
When the history of India's reforms is written, scholars will blame their slow pace on many factors: The vested interests of the state, the inability of politics to take economic arguments seriously, the anxieties of the middle classes that continue to depend on the state, the complexities of policy in an agrarian society, the wages of populism and the inherited baggage of socialist illusions. But one influence that will stand out is that of India's capitalist classes. For it is now palpably clear that Indian capitalism, despite the developments of the 1990s, is the biggest obstacle to further economic reform. Individual capitalists are undermining the long-term prospects of a free economy for their own immediate short-term gain.
One of the principle objectives of reform is to reduce the discretionary power of the state so that the ground rules regulating economic transactions are open, clear, predictable, competitive and fair. Licences and production controls were only one aspect of this discretionary power; tax exemptions and a plethora of other regulations are its other facets.
But apart from production, the government has to regulate industry on labour issues, environmental concerns, land permission and so forth. It is wishful thinking to suppose that you can have capitalism that is not thus controlled.
The question is whether the regulation is sensible and predictable. The government often has its own interests in an absurdly regulated or an over-regulated but under-governed system. But Indian capital, rather than collectively fighting for rational regulation, spends its energies extracting its own form of rent from this misregulation.
Industry uses inordinate resources in keeping its exemptions intact or manipulating rules to its advantage. While rational from the point of view of particular entrepreneurs, cumulatively, the politics of exemption-seeking impedes reforms. It reinforces the view that the function of the state is not to set fair rules, but to dole out selective benefits. Indian industry still inhabits a world of deals rather than rules.
There are too many examples of this. Rather than lobbying for sensible environmental regulation, industry dissimulates by attacking the idea of environment itself or by quietly seeking exemptions. India's infrastructure is at a standstill not just because the government is paralysed. It is also because many of the infrastructure players were more comfortable with a deal-based world: Their business model was premised on the expectation of inordinate returns, ability to renegotiate contracts and so on. Big business saw its interests as separate from business in general. They were allowed options to exit and hedge against all risks; they were given captive power, easy credit, cover against the exchange rate, etc. SEZs were an exceptional land grab raj in disguise. They could fight the state on everything. But it is really the small entrepreneur who suffered the brunt of the state's anti-business bias. What we call reform has largely been pro-big business as opposed to business.
That the politics of exemption-seeking is widespread is not a big surprise. What is less remarked upon is the deleterious effect this has on the legitimacy of capital. Many have long argued that Indian capital's idea of entrepreneurship consists not of making innovative products, but fleecing the state. This perception continues to be valid even after a decade of liberalisation. The net result is that the wider population does not see an attack on market forces as an attack on freedom, entrepreneurship and innovation. Rather, it sees it as an attack on graft. It looks at Indian capitalism as the creation of a corrupt system rather than, as industry would like to present it, the victim. The conduct of Indian capital is the biggest obstacle to the legitimacy of capitalism.
(Pratap Bhanu Mehta is president of New Delhi-based think tank Centre for Policy Research, and is a member of the National Security Advisory Board and the World Economic Forum's Global Governance Council.)
This article was first published in Forbes India
Subscribe to Moneycontrol Pro at ₹499 for the first year. Use code PRO499. Limited period offer. *T&C apply
Lifestyle
Through this fortnightly column, Tales From TJ Road, Bachi Karkaria tells the story of Mumbai's metromorphosis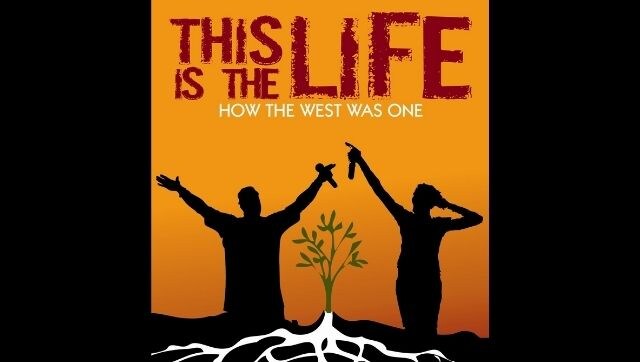 Entertainment
Ava DuVernay's This Is the Life is a refreshing portrait of a 1990s California hip-hop subculture that thrived separately from gangsta rap
Entertainment
Films like Tribhanga and Shakuntala Devi have shown mothers, and women overall, as full and complex human beings — not melodramatic side characters, but outspoken, independent leads who are in charge of their own fates