India worst performing market among EMs? The end of Modi bubble for foreign investors
Suddenly the FIIs, with a cumulative investment in Indian stocks of about $300 billion at market value, are looking at other emerging stock markets for returns and no longer treat India as the most preferred destination.
Is PM Narendra Modi running out of luck? He had famously boasted being a lucky Prime Minister while seeking votes during the Delhi elections. The context, of course, was international oil prices had less than halved and that seemed to have brought all round uptick in economic sentiment, what with the stock markets soaring to new highs early 2015. Consensus among global FIIs was that they will remain overweight India as compared to other markets like China, Brazil, South Korea, Taiwan and Russia. But everything seems to be reversing over the past month and a half.
Suddenly the FIIs, with a cumulative investment in Indian stocks of about $300 billion at market value, are looking at other emerging stock markets for returns and no longer treat India as the most preferred destination as they did last year, and even the beginning of this year. FII net outflows gave been of the order of Rs 12,500 crore over the past month. The stock market index has seen the biggest correction of 10 percent in a short time. This has caused speculation whether the markets are slipping into a bear phase.
Market theoreticians offer comfort by suggesting a bear phase normally begins when the market corrects by at least 20 percent. That has not happened yet. The mood among market players has certainly turned negative. The finance minister has not helped with his utterly inexplicable flip-flop on the Minimum Alternate Tax imposed on the FIIs. Thankfully, that issue stands referred to a committee headed by an ex judge, but after much damage has been done.
But what is indeed worrisome is India is probably the worst performing stock market among emerging economies this year. This is in sharp contrast to the view taken by the big FIIs that the Modi government reforms could trigger a multi-year bull run in India. Now the same FIIs are shifting the weightage of their global allocation to China where the stock markets have shown 30 percent growth since January. India's Sensex growth remains in negative territory. Even FII inflows, which primarily influence market movement, are flat to negative since January.
Worse, now FIIs also seem to prefer oil exporting markets like Russia and Brazil, both of whom had fallen out of favour after the global oil prices had more than halved, badly affecting their revenues. Now the FIIs believe that oil prices are moderately correcting and returning to oil exporting markets like Russia and Brazil makes sense. This view is buttressed by another major consideration. They feel as the US economy recovers and the prospect of monetary tightening by the Federal Reserve brightens, the dollar would strengthen in the short to medium term.
This could create exchange rate disruptions in current account deficit markets like India and therefore investing in the stocks of current account surplus economies like Russia and Brazil would make greater sense. The FIIs hate currency volatility as it impacts their returns. For instance, if they take a view that India's currency, already under pressure, could go down another 5 percent to 7 percent by 2015 end, they would naturally want to wait till the rupee bottoms out finds a new equilibrium. If they invest now their dollar returns at the end of the year would get eroded by the rupee depreciation. This worry among the FIIs would tend to make India a more vulnerable market in the months ahead.

Unfortunately, the weakening of the stock market and currency is also accompanied by poor economic recovery data. The economy continues to face a severe demand crunch, especially from the rural belt, aggravated as it is by an unprecedented farm economy crises. Companies across the board are reporting weak sales,especially in rural India. This is reflecting in weak earnings growth of these companies too.
The Economic Times has just reported a survey of top CEOs and the majority of them suggest that demand is depressed. "The bonhomie and cheer that greeted the arrival of the Modi government is replaced by a sombre mood and a grim acknowledgement of the realities of doing business in India," reports ET, as it captures the sentiment of the CEOs. Little wonder that this is reflecting in the behaviour of the stock market and currency. The largest engineering conglomerate L&T had said some of its plants are lying idle as demand for capital goods is very weak. The Aditya Birla Group had deferred its revenue target of $65 billion by 3 years, to 2018.
These are not good signs for the economy and both the stock market and currency will reflect this in the months ahead.
Author is Executive Editor of Amar Ujala group.
India
Residents of Ghoramara and Mousuni are being being moved to safety by the West Bengal government as tidal waters and rainfall pose grave risk to their lives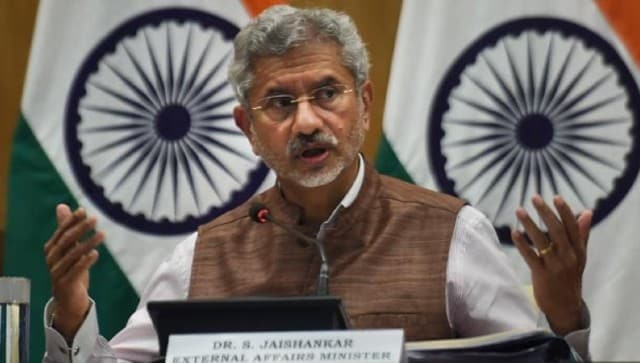 World
But through the bonhomie, India would do well to keep one eye firmly on another partner in West Asia with whom it has enjoyed cordial ties largely based on its energy requirements: Saudi Arabia
India
Frontline and healthcare workers were assigned additional duties to help manage the public health emergency. But while the number of tasks expected of ASHAs kept increasing, the protective gear dwindled