India will become $5 trillion economy by 2025, says Economic Affairs Secretary Subhash Chandra Garg
India is set to become a $5 trillion economy by 2025, Economic Affairs Secretary Subhash Chandra Garg said
New Delhi: India is set to become a $5 trillion economy by 2025, Economic Affairs Secretary Subhash Chandra Garg said on Monday.
"We expect to grow at about 7 to 8 percent in real terms and 9 to 10 percent in nominal terms.
"I think it's very reasonable to expect that we can achieve the five trillion economy mark. It's a reasonably set goal," Garg said during a panel discussion on 'Shifting role of associations for attaining $5 trillion GDP by 2025'.
He said that India was enjoying macroeconomic stability and exports, after declining for the last couple of years, had started to pick up.
He added the government was also on the path to keep inflation within two percent range of its four percent target.
Garg said that in order to capitalise on this macroeconomic environment and achieve the $5 trillion goal, India needed to improve its share in the global trade pie.
"As the global trade grows, we have to have a good part of it," Garg said.
He added that apart from a robust growth in the traditional sectors like textiles, India also needed to concentrate on services sector in an increasingly competitive global economy.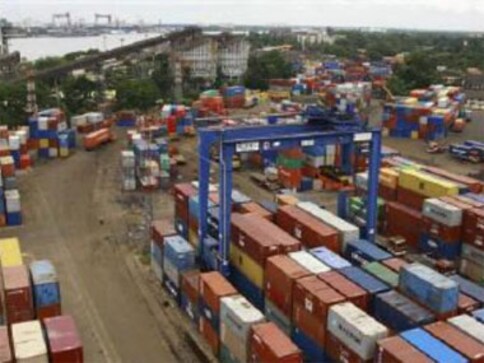 Business
Last week, Finance Minister Arun Jaitley announced the government's decision to relax norms for raising overseas borrowing and impose restrictions on the non-essential imports as part of efforts to check rising current account deficit (CAD) and a falling rupee.
Business
Atanu Chakraborty, who has replaced Subhash Chandra Garg, as economic affairs secretary, is a 1985 batch IAS officer from the Gujarat cadre
Business
With rising oil prices, depreciating rupee and outflow of portfolio investments, there are concerns that CAD might rise in the current fiscal.