India-Singapore tax treaty amended, 'reasonable burial' to black money route, says Jaitley
The renegotiation of the treaty marks the culmination of a long process of renegotiation of the three key treaties that India had which provided exemptions from capital gains tax - Mauritius, Cyprus and Singapore
India will start imposing capital gains tax on investments coming from Singapore from April and fully withdraw exemptions in two years as the two countries agreed to amend a decade-old treaty after New Delhi rolled back similar concessions to Mauritius and Cyprus earlier this year.
With the amendments, announced by Finance Minister Arun Jaitley on Friday, investors based in Singapore will no longer benefit from tax exemptions on capital gains taxes.
Changes to the treaty with the Asian financial centre had been widely expected after India this year similarly re-drafted a 33-year old tax treaty with Mauritius. The tax treaty between India and Singapore had a provision that any changes in the Mauritius treaty would automatically apply to the one with the Asian country.
The move to tighten tax treaties is part of Prime Minister Narendra Modi's anti-corruption drive, which includes tightening loopholes for firms or rich individuals setting up a presence in jurisdictions with tax exemption treaties.
Regulators have long suspected rich Indians were routing cash through these tax jurisdictions, and channeling money back to India in a practice known as "round tripping".
"We are able to give a reasonable burial to this black money route," Jaitley told reporters at a news briefing. Capital gains tax will be imposed on investments from Singapore that are made from April onwards. The tax rate will be half the prevailing Indian rate for the next two years and rates will then be equated by April 2019. Jaitley said.
Singapore has been an increasingly popular source of foreign investment into India.Foreign direct investment flows from Singapore stood at $50.6 billion between April 2000 and Sept 2016, contributing more than 16 percent to total capital inflows during that period, second only to Mauritius.
According to Abhishek Goenka, partner, direct tax, PwC India, the renegotiation of the tax treaty with Singapore marks the culmination of a long process of renegotiation of the three key treaties that India had which provided exemptions from capital gains tax, ie, Mauritius, Cyprus and Singapore. Due to this the final outcome with regards to the Singapore treaty is not a surprise and most investors were expecting that it would mirror the new Mauritius treaty, which is what it is as far as capital gains is concerned.
However, he said the press release lacks clarity on some of the key provisions.
"It remains to be seen whether the existing limitation of benefits clause will continue to apply for the 2 year phase out period, or whether there will be a somewhat diluted requirement. The press release does not have details on whether there is also a reduction in the rate of withholding tax on interest to 7.5% as in the case of Mauritius. This will be a critical aspect before there can be complete parity between the two treaties," Goenka said.
With Reuters
Find latest and upcoming tech gadgets online on Tech2 Gadgets. Get technology news, gadgets reviews & ratings. Popular gadgets including laptop, tablet and mobile specifications, features, prices, comparison.
World
DUBAI (Reuters) - Iran said on Friday a U.S. fighter jet "harassed" an Iranian civilian airliner in an act of terrorism that injured and panicked passengers, dismissing a U.S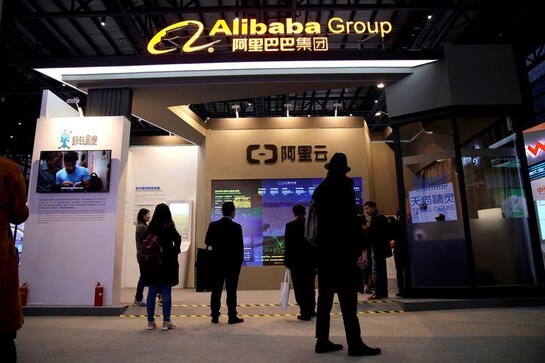 World
By Pei Li HONG KONG (Reuters) - China's Alibaba Group Holding Ltd is seizing on a new business opportunity thrown up by the novel coronavirus: helping foreign universities skirt China's stringent internet controls to keep classes going for their mainland Chinese students. Many Chinese students returned home after the virus prompted campuses to shut and have difficulty watching live-streamed tutorials or accessing class materials due to the so-called Great Firewall. That not only blocks websites the government deems sensitive - such as Alphabet Inc's Google - but can also slow loading speeds of accessible overseas-based sites
World
BEIJING (Reuters) - China on Friday said some personnel at the U.S. consulate in Chengdu interfered in China's affairs and conducted activities not in line with their diplomatic identities. Foreign ministry spokesman Wang Wenbin made the remark during a daily media briefing, adding that the closure of the U.S.