Bright spot: World Bank sees India growing 7.8% next yr but flags political logjam among risks
The report expects India to grow 7.8 percent in 2016-17, up from 7.3 percent in 2015-16
The downward revision of growth numbers in the Mid-Year Economic Analysis 2015-16 released last month to 7-7.5 percent from the 8.1-8.5 percent projection in the Economic Survey last February has been a bit disheartening for the government's economic managers.
But the World Bank's just released Global Economic Prospects 2016 (GEP-2016) report could bring back some cheer. India, it says, will outperform most other major developing countries, as it "is well positioned to withstand near-term headwinds and volatility in global financial markets due to its reduced external vulnerabilities, a strengthening domestic business cycle, and a supportive policy environment."
The report expects India to grow 7.8 percent in 2016-17, up from 7.3 percent in 2015-16. This is higher than what chief economic adviser Arvind Subramaniam projects – remember, the mid-year review said growth in 2016-17 could remain at 2015-16 levels. In 2017 and 2018, the GEP-2016 says, growth in India could touch 7.9 percent. That may be a notch lower than the 8 percent growth that India did achieve in the boom years of 2005 to 2009, but it shows India can touch that figure again. Economic affairs secretary Shaktikanta Das said in an interview to The Economic Times recently that the aim is to reach 8 percent growth and then exceed it.
China, in contrast, is definitely slowing down – 6.9 percent in 2015 to 6.7 percent in 2016 and 6.5 percent in 2017 and 2018. But let's not forget that in terms of size, India still has a lot of catching up to do.
It isn't just India but South Asia itself is described as a bright spot in an otherwise gloomy outlook for developing countries. A deceleration in emerging and developing economies in 2015 resulting in a low of 4.3 percent growth, the report says, overshadowed a modest recovery in the major high-income countries. Developing countries could regain some growth momentum in 2016 and 2017 – 4.8 per cent and 5.3 per cent respectively – "but many of the factors underpinning the recent slowdown are expected to persist". These factors include commodity prices slump, subdued global trade and declining productivity growth.
So what will swing things for India?
Despite the pace of reforms slowing down in India, GEP-2016 says, government efforts to boost investment and progress on infrastructure, specifically the boost to public-private-partnerships (PPPs) will spur medium-term growth. These steps, it says, could also "offset the impact of any tightening of borrowing conditions resulting from tighter U.S. monetary policy".
Low global oil prices as well as domestic petroleum sector pricing reforms will, it says, ease energy costs for Indian manufacturing firms. The decline in inflation and the implementation of the Seventh Pay Commission report will boost urban spending, which will make up for the drop in rural spending because of weak monsoons.
What's more, better growth prospects compared to other developing countries will keep foreign investment flowing in, through both the portfolio and direct investment routes. However, there may be volatility in the near term, the report cautions.
There are, as always, risks to this growth story.
Though the report says that the South Asia region is shielded from growth fluctuations in other economies because of relatively low global integration, that does not mean it is entirely insulated from these. A 1 percentage point drop in growth in G7 economies, it notes, will pull down growth in India by 1.7 percentage points. The United States monetary policy could lead to some volatility in financial flows. Any further decline in oil prices could dampen growth in the Gulf countries and that could affect the fate of migrant workers and the remittances they send home.
But more than the external risks, it is the domestic ones that the GEP-2016 flags as more pressing. Progress in reforms, it points out, is not assured because of the government's lack of numbers in the Rajya Sabha. It warns that the failure to usher in the goods and services tax (GST) could hamper the government's "ability to ramp up spending on infrastructure needs and preserve the status quo of fragmented domestic markets". Other problem areas it lists are slow progress on land reforms, which could add to investment delays and hamper growth in private investment; the financing of PPPs; the high non-performing assets of the banking sector; and monsoon risks.
The government certainly has started to address issues relating to PPPs as well as the banking sector. Indian agriculture and the rural economy are not entirely drought proof but farm output in the current financial appears to have withstood the unseasonal rains of early 2015 as well as the sub-par monsoon. But the government may find it more difficult to get the opposition on board than appeasing the weather gods. The GEP-2016 has not said so, but clearly the fate of the economy right now rests as much on economic management as in political management.
Find latest and upcoming tech gadgets online on Tech2 Gadgets. Get technology news, gadgets reviews & ratings. Popular gadgets including laptop, tablet and mobile specifications, features, prices, comparison.
Business
Multilateral lending agency expects 7.8% in 2016-17 and 7.9% in 2017-18
Business
#WorldBank says India remains the fastest growing economy in the world and it will get a boost from its approach to GST which will reduce the cost of doing business for firms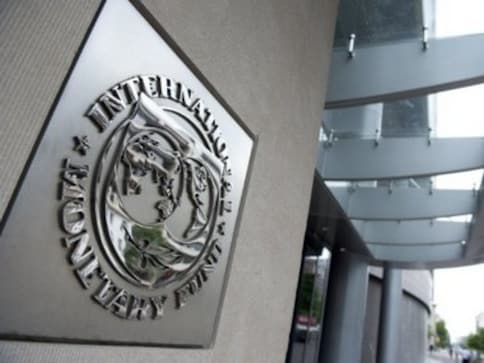 Business
The reforms carried out by India has been bearing fruits and benefiting people, making a strong case for more steps, a top IMF official has said.