India road accidents in 10 charts: Daily death toll in 2016 hits 413; Delhi tops in overall fatalities
Uttar Pradesh saw the most accident deaths -- 19,320 accounting for 12.8% of the total. Meanwhile, Tamil Nadu had the highest number of accidents -- 71,431 or nearly 15% of the total
As many as 17 people died in 55 road accidents per hour on average last year, with nearly half of them in the 18-35 age group, according to an official report released on Wednesday.
While overall road accidents declined by 4.1 percent, the fatalities were up by 3.2 percent, meaning more than 400 people lost their lives daily on road.
A total of 4,80,652 road accidents took place in India last year resulting in the loss of 1,50,785 lives and inflicting serious injuries on 4,94,624 persons.
The Accidents India 2016 report, which was released by minister for road transport and highways Nitin Gadkari, revealed that 46.3 percent killed in road accidents were young, between the age group of 18-35 years.
Based on the data reported by the police, drivers' fault was the single most important factor responsible for road accidents (84 percent), killings (80.3 percent) and injuries (83.9 percent).
Here are 10 charts that reveal the dynamics of road accidents in the country:
As per the data released by the transport ministry, Chennai witnessed the maximum road accidents during the year - 7,486. It was followed by Delhi with 7,375, Bengaluru 5,323, Indore 5,143 and Kolkata 4,104.  
However, as far as deaths are concerned, Delhi was the most dangerous. As many as 1,591 people lost their lives in road accidents in the city last year, the data showed. In Chennai, the death toll was 1,183. In other words, more than four people died daily on Delhi roads and more than three in Chennai. Jaipur at 890 and Bengaluru at 835 followed the two Indian mega metros in road deaths. Mumbai was comparatively safer in terms of road deaths, with 562 deaths, lower than even Kanpur and Lucknow.
A state-wise classification shows that Tamil Nadu had the highest number of accidents - 71,431. As much as 14.9 percent of total accidents in 2016 happened in the state. Madhya Pradesh stood second with 53,972, followed by Karnataka 44,403, Maharashtra 39,878 and Kerala 39,420.
In 2016, Uttar Pradesh topped in number of persons killed in road accidents with 19,320 or 12.8 percent of the total. Tamil Nadu witnessed 17,218 (11.4 percent) deaths, Maharashtra 12,935, Karnataka 11,133 and Rajasthan 10,465.
The share of two-wheelers in total road accidents has increased from 28.8 percent in 2015 to 33.8 percent in 2016. Number of two-wheeler accident deaths stands at 52,500. Of this, in 10,135 cases the victims did not wear helmets. The number of people not wearing seat belts who died during a road accident was another 5,638.  
People in the age group of 18-35 years, accounted for 46.3 percent (in absolute terms 69,851) of the deaths. As much as 68.6 percent (1,03,409 persons) of road fatalities in 2016 was of people up to 45 years. In other words, almost every second person who died on India's roads last year was 45 years or below.
In 2016, the number of road accidents declined by 4.1 percent from the previous year and stood at nine-year low of 4,80,652. In the past 12 years, the highest number of road accidents happened in 2015 -- 5,01,423. The lowest number was in 2005 at 4,39,255.
Though overall road accidents declined in 2016, the fatalities were up by 3.2 percent to 1,50,785. This means 413 people lost their lives daily on the road. This number is the highest in past 12 years for which data is available.
The number of persons injured in road accidents declined marginally to 4,94,624 in 2016 from 5,00,279 in 2015.
(With PTI inputs)
India
The right-wing activists alleged that the school has been forcing religion on students by making them recite the Kalma during morning prayers for over a decade
India
An FIR was lodged on Monday in the case at the Dankaur police station over a complaint by the 22-year-old woman.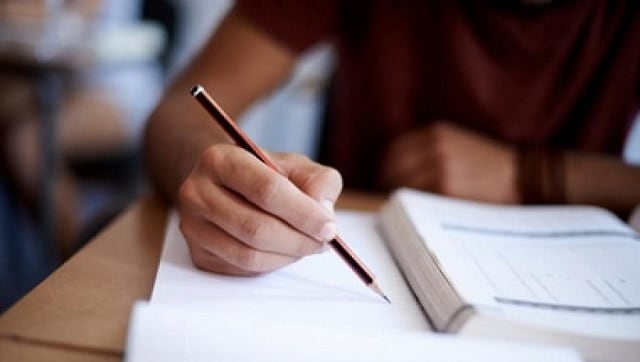 Education
After the result is announced, those who have cleared the exam will be required to appear for the counselling, the dates of which are yet to be announced