India Post Payments Bank to offer loans, mutual funds and insurance policies through third party tie-ups
Prime Minister Narendra Modi on 21 August will launch India Post Payments Bank (IPPB) with 650 branches across the country, which will pave way for the largest banking network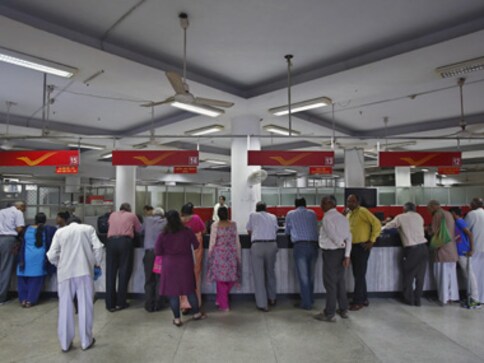 New Delhi: India Post Payments Bank will partner with banks and other financial companies to offer loans, mutual funds and insurance policies to its customers.
"India Post Payments Bank will offer loans, mutual funds and insurance through third-party tie-ups. It will sell some of Punjab National Bank products, including loans. It has partnered Bajaj Allianz for insurance and will be looking for more partners," official sources told reporters on Wednesday.
Prime Minister Narendra Modi on 21 August will launch India Post Payments Bank (IPPB) with 650 branches across the country, which will pave way for the largest banking network.
"All 1.55 lakh post office branches will be linked to IPPB by end of this year. There are 1.3 lakh post offices in the rural area that have reach to neighbouring villages. With these rural post office branches, IPPB services will be made available across all villages in the country," the sources said.
Two branches of IPPB are already operational on pilot basis in Raipur and Ranchi.
Payments banks can accept deposits up to Rs 1 lakh per account from individuals and small businesses, and facilitate money transfer to other bank accounts, among other services. However, they cannot offer loans, or issue credit cards.
With the third party tie-ups, account holders in IPPB will be able to avail financial services as in case of a regular banking customer.
To overcome the limitation of Rs 1 lakh deposit limit, IPPB has receive permission to link around 17 crore post office saving banks (POSB) account.
"With this, whenever deposit in IPPB account exceeds Rs 1 lakh, it can be transferred to POSB. There are a total of 37 crore different types of accounts at post offices which will be linked to IPPB gradually," the sources said.
Initially, there will be 11,000 postman who will provide doorstep banking services and later 3 lakh postal department employees will be roped in for doorstep services.
"Doorstep banking services will be chargeable," an official said.
IPPB will also run banking and financial services campaign to create awareness about financial products among people, especially in rural area.
India
Prime Minister Narendra Modi will inaugurate and lay the foundation stone of 22 developmental projects worth over Rs 4,800 crore in Imphal and the New Integrated Terminal Building at Maharaja Bir Bikram Airport in Tripura
India
The de-colonisation agenda remains a huge challenge in India as elitist tendencies continue to refuse to accept the perilous effects of colonised minds
India
The Hindutva concepts of namaste, yoga and Ayurveda can form the bedrock on which the post-Covid order can build and strengthen