India Post Payments Bank goes live with Aadhaar-based account facility, doorstep delivery of services; all you need to know
Narendra Modi launched India Post Payments Bank (IPPB), which is aimed at strengthening financial inclusion by taking banking services to the unbanked rural areas.
Prime Minister Narendra Modi on Saturday launched India Post Payments Bank (IPPB), which is aimed at strengthening financial inclusion by taking banking services to the unbanked rural areas across the country. The IPPB, armed with almost three lakh postmen and 'Grameen Dak Sewaks' with digital aids, hopes to deliver financial services at citizen's doorstep.
IPPB – which will be available through 650 branches and 3,250 access points immediately, scaled to all 1.55 lakh post offices by December 2018 – is like any other bank but with smaller scale of operations and without involving any credit risk.
The freshly-minted payments bank will accept deposits of up to Rs 1 lakh, offer remittance services, mobile payments/transfers/purchases and other banking services like ATM/debit cards, net banking and third-party fund transfers. However, it can't offer loans directly, or issue credit cards.
IPPB will leverage tech platforms — it will use Aadhaar to open accounts, while a QR card and biometrics will drive authentication, transactions, and payments. Grameen Dak Sewaks will be armed with smartphones and biometric devices to handle transactions.
The government owns 100 percent in IPPB, which has been set up under the aegis of the Department of Posts, and will offer products and services through multiple channels such as counter services, micro ATMs, mobile banking app, messages and interactive voice response.
Communications minister Manoj Sinha said that deposits in any account that exceed Rs 1 lakh will be automatically converted into post office savings account.
IPPB has permission to link around 17 crore postal savings bank (PSB) accounts with its own set up. Sinha also said that there are about 1.4 lakh bank branches and nearly 50,000 of them are in villages, which face a challenge in reaching the unbanked.
"IPPB will transform that. To the 1.4 lakh bank branches, 1.55 lakh branches will be added now with this launch," he added. IPPB will offer products and services through multiple channels such as counter services, micro ATMs, mobile banking app, messages and interactive voice response.
It will offer 4 percent interest rate on savings accounts. IPPB has also teamed up with financial services providers like PNB and Bajaj Allianz Life Insurance for third-party products like loans and insurance, respectively.
Of the 1.55 lakh post offices, about 1.30 lakh are located in rural areas. IPPB is keen on tapping this network for expanding its efforts of financial inclusion and providing banking services to hitherto untapped market. IPPB will also facilitate digital transactions and help deliver the benefits of schemes such as Pradhan Mantri Fasal Bima Yojana, which provide assistance to farmers.
While launching the IPPB on Saturday, Modi had said that farmers and daily wage earners under the Pradhan Mantri Fasal Beema Yojana and Mahatma Gandhi National Rural Employment Guarantee scheme would be among the key beneficiaries as they can receive their claims through the payments bank.
He also said the postman is all set to don a new avatar, where he would provide banking services as well as promote digital literacy to the remotest parts of the country.
India Post has termed the IPPB as "India's most accessible bank" and said in a tweet that the primary beneficiaries of IPPB include senior citizens, students, homemakers, urban migrants, farmers, DBT beneficiaries, rural influencers, kirana stores and small businesses.
Several branches opened on Saturday
Several branches of the payments bank were opened on Saturday with Union ministers and BJP leaders lauding the move. Union minister Ravi Shankar Prasad said the operations of the India Post Payments Bank will strengthen the financial inclusion programme in India and make country's "village systems" stronger.
At the inauguration of the Kolkata branch, he also said that when the IPPB starts operation, the revenue, accountability and credibility of postal department will skyrocket.
BJP president Amit Shah also said that the IPPB will bring the unbanked people in remote areas of the country to the banking mainstream and empower them economically. He described the development as one of the most innovative financial inclusion initiative in independent India.
The postman, who we all have fond memories of, will now deliver last mile banking to the unbanked in far flung remote rural areas and bring them in the main stream. Economic independence is the first step towards empowering people and Modi sarkar is leaving no stone unturned.

— Amit Shah (@AmitShah) September 1, 2018
Union home minister Rajnath Singh said that the IPPB will take banking services to the doorstep of every citizen through the network of post offices. "The IPPB will take banking to doorstep of every citizen through an unmatched network of post offices, postmen and Grameen Dak Sewaks," he said launching the IPPB in Lucknow.
Inaugurating the Girgaum branch of the IPPB, Maharashtra chief minister Devendra Fadnavis said the opening of IPPB has started a new chapter in the history of country's economic progress. He expressed confidence that the commencement of the IPPB would ensure the financial inclusion of people who were away from development.
IPPB will bring in a paradigm shift in extending banking services to the people of Odisha, Union minister Dharmendra Pradhan said, while launching the IPPB banking services at the Chief Post Master General (CPMG) office in Bhubaneswar.
With inputs from agencies
Find latest and upcoming tech gadgets online on Tech2 Gadgets. Get technology news, gadgets reviews & ratings. Popular gadgets including laptop, tablet and mobile specifications, features, prices, comparison.
India
The Cabinet expansion in the state has been on the cards for over a year now, but it has been delayed for various reasons, which has given rise to discontent among some ministerial aspirants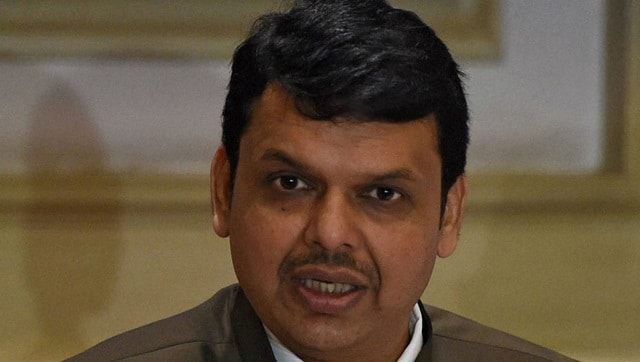 Politics
As per a government notification issued on 8 January, Fadnavis will now get 'Y-plus security with escort', instead of the 'Z-plus' cover
Politics
The AIMIM foray may not amount to much in Bengal, given the distinctly Bengali identity of Bengali Muslims. Nevertheless, that will play into the equation. But BJP can't rely on Owaisi to mount a challenge to the TMC, especially with Banerjee's latest slew of welfare schemes pulling a lot of popular heft.