India plans wide-ranging tightening of financial market rules
By Abhirup Roy MUMBAI (Reuters) - India plans to tighten rules to curb mis-selling of securities, market manipulation and insider trading, its financial market regulator said on Tuesday after considering recommendations by a panel. It also plans to relax fund rules for non-resident Indians and said it would issue a circular soon with details. The measures were among a number of proposed regulatory changes announced by the Securities and Exchange Board of India (SEBI) after a quarterly board meeting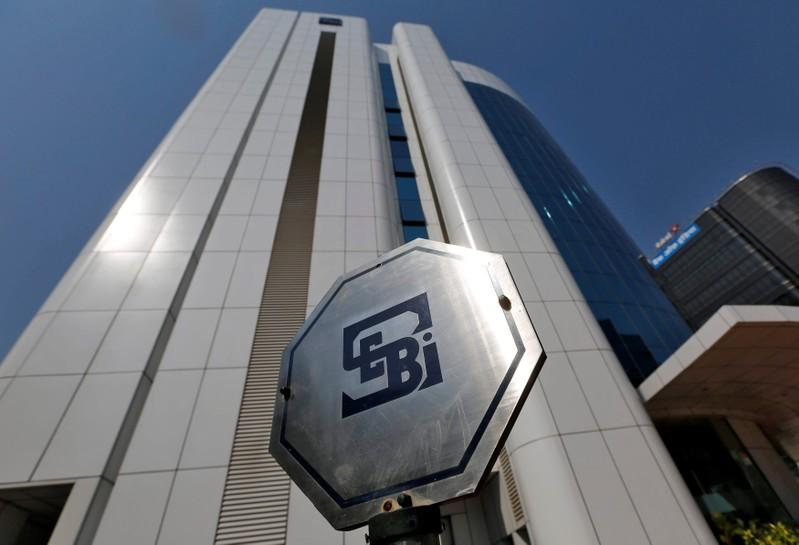 By Abhirup Roy
MUMBAI (Reuters) - India plans to tighten rules to curb mis-selling of securities, market manipulation and insider trading, its financial market regulator said on Tuesday after considering recommendations by a panel.
It also plans to relax fund rules for non-resident Indians and said it would issue a circular soon with details.
The measures were among a number of proposed regulatory changes announced by the Securities and Exchange Board of India (SEBI) after a quarterly board meeting.
They also include amending rules around sharing of unpublished price sensitive information to ensure that companies put effective internal controls in place.
SEBI said it would also seek government permission to gain direct power to intercept calls and electronic communications under India's Telegraph Act. Currently, the regulator can only access call records while investigating cases such as insider trading.
The regulator has been conducting an investigation on information sharing since last year, after a Reuters report showed prescient messages about some companies' financial results were shared in private WhatsApp chatrooms before their official release.
RULES FOR NON-RESIDENT INDIANS
On fund rules, SEBI said it basically favoured recent recommendations from a working group to relax foreign fund rules for non-resident Indians.
Indian markets were hit early this month after a set of fund managers raised fresh concerns over an April circular from the regulator that said foreign investment rules for companies of Indian origin had been tightened.
The managers said these restrictions would put $75 billion worth of foreign funds, that are managed by Indians, at stake out of a total $450 billion of existing foreign portfolio investments. SEBI denied those figures at the time.
On Tuesday, the regulator said it "broadly agreed" with a working group's recent suggestions that included allowing non-resident Indians to invest as foreign portfolio investment (FPI) if a single holding is under 25 percent and a group holding is below 50 percent in a fund.
NEW CORPORATE BORROWING RULE
Also on Tuesday, SEBI said it would tweak its consent settlement rules after recommendations from another panel. Under consent proceedings, parties involved in disputes with the regulator can settle them without admission of guilt.
The regulator said it would not settle any case if it has a market wide impact, involves losses to investors or affects the integrity of markets. It also said it would not allow wilful defaulters and fugitive economic offenders to settle cases.
SEBI also announced that from April 1, 2019, large companies would have to tap the bond market for at least 25 percent of their incremental borrowing each year. The rule is aimed at deepening India's corporate bond market and reducing stress on banks that are tackling record levels of bad loans.
Among other regulatory changes planned, certain foreign entities with exposure to India's commodity markets will be able to participate in the country's commodity derivatives markets.
SEBI also announced measures to force mutual funds to cut fees charged to investors.
(Reporting by Abhirup Roy; Editing by Susan Fenton)
This story has not been edited by Firstpost staff and is generated by auto-feed.
India
Danish's photographs were not just documentation, but the work of someone who went down to eye-level, as they say in photographic parlance.
World
ATHENS (Reuters) - Greek police used teargas and water cannon to disperse people who had gathered in central Athens on Saturday to protest against mandatory COVID-19 vaccinations. More than 4,000 people rallied outside the Greek parliament for a third time this month to oppose mandatory inoculations for some workers, such as healthcare and nursing staff.
World
ISTANBUL (Reuters) - Two Turkish soldiers were killed and two were wounded in an attack on their armoured vehicle in northern Syria, and Turkish forces immediately launched retaliatory fire, Turkey's defence ministry said on Saturday. "Our punitive fire against terrorist positions is continuing," the statement on Twitter on said. It did not specify where the attack occurred, but media reports said it was in the al-Bab area.