India most attractive investment destination globally: EY
Most of the respondents prefer to expand existing operations, followed by expansion through acquisitions and, if necessary, by joint ventures and alliances.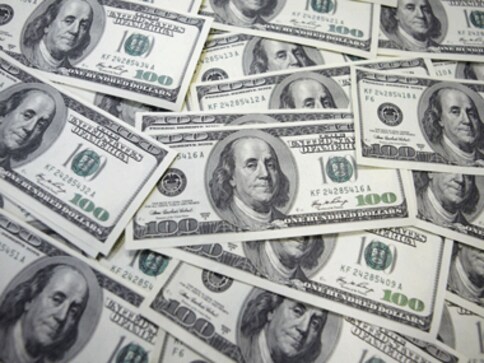 New Delhi: India has been ranked as the most
attractive investment destination in the world for the next
three years, according to a survey by Global consultancy firm
EY released today.
Thirty-two percent of the business leaders from global corporations polled for the survey said India is the most attractive investment destination in the world, followed by China, Southeast Asia and Brazil.
"The finding reconfirms and reaffirms many other recent
findings," DIPP secretary Amitabh Kant said at the launch of
the report.
He said the study clearly brings out there is an increased focus and emphasis on manufacturing and India's growth in terms of FDI will be driven by manufacturing.
"India must continue the reform process on a sustained basis over a long period of time," Kant said, adding that the challenge for India is to grow at rapid rate of 9 to 10 percent per annum year after year for three decades or more.
The survey titled Ready, set, grow was conducted during March and April, and includes views of over 500 decision-makers from multinational organisations across sectors like industrials, automotive, consumer products, life sciences, infrastructure and technology, among others.
It finds major gains in perception as compared to the findings of the 2014 survey in key areas such as macroeconomic stability (up from 70 percent in 2014 to 76 percent in 2015), political and
social stability (up from 59 percent to 74 percent); relaxation in FDI policy (up from 60 percent to 68 percent); and the government's efforts to ease doing business (up from 57 percent in 2014 to 67 percent in 2015).
"The Prime Minister has set us a challenge of taking India to the top 50 position on the World Bank's Ease of Doing Business in the next three years.
"We will marginally improve (our ranking) this year... We will substantially improve next year but in the third year we will definitely reach top 50," Kant pointed out.
The Department of Industrial Policy and Promotion (DIPP) secretary said the government will look at the foreign direct investment policy "with a very open mind".
"We continue to attract investments across and it is important that India becomes a part of the global supply chain," Kant said.
Among India's most attractive features for doing business, investors rated its vast domestic market and availability of labour as most appealing.
"We are pushing for new bankruptcy laws, easier entry and exit. The Vishwananthan Committee will give its recommendation this month and take it forward so that there are easy entry and exit norms," Kant said.
"Much has been talked about the tax regime, the lack of consistency but we have taken several decisive steps. The Prime Minister has gone on record to say that India will not resort to retrospective tax," he said.
Kant said the Prime Minister Narendra Modi's Startup India, Stand up India initiative "will be launched shortly".
Moreover, he said, different government departments were working together to smooth the compliances so that it becomes far more easier for start-ups to move ahead without running around for regulatory clearances.
Asked whether the Trans-Pacific Partnership (TPP) will affect India's foreign trade, Kant said: "We are playing a very major role in RCEP (Regional Comprehensive Economic Partnership). We will arrive at some agreement in RCEP.
"Eventually RCEP will have some linkage with TPP. To my mind, it is important to address these issues of trading blocs with confidence and arrive at win-win agreements so that we can push our manufacturing and exports.
On the impact of TPP on India's generic industry, he said: "I think it is too far-fetched. Right now the TPP has not even been accepted by legislatures across the world. There is a lot of debate and discussion going on and it needs to be accepted by Parliaments. It is a long-term process."
The US, Japan and 10 other Pacific Rim nations recently reached a final agreement on the largest regional trade accord in history dubbed as the Trans-Pacific Partnership (TPP) deal.
Besides, commenting on the survey findings, EY chairman of the Global Emerging Markets Committee Rajiv Memani said they are a testament to India's growing appeal with the global investment community.
The report highlights data from FDI Markets data, indicating that in the first six months, India has become the top FDI destination with $30.8 billion of FDI inflows, moving up from the fifth position in the corresponding period last year.
More than three out of five respondents said they had plan to invest in India over the next year and 62 percent are looking at manufacturing, both to serve the Indian and global markets from India.
Most of the respondents prefer to expand existing operations, followed by expansion through acquisitions and, if necessary, by joint ventures and alliances.
Compared to the 2014 survey, the number of respondents who believe that India will be among the world's leading top three destinations for manufacturing by 2020 has increased from 24 percent to 35 percent, while those who believe India will evolve as a regional and global hub for operations is up from 9 percent to 21 percent.
The survey found that 55 percent of the respondents were aware of the government's Make in India campaign. Those aware of Make in India are more upbeat about expansion plans, with 70 percent stating they are likely to expand or relocate their manufacturing facilities to India in the next five years.
PTI
Entertainment
Carter played an influential role as lead costume designer in making "Black Panther" a cultural phenomenon as she infused the pride of African diaspora into the character's stylish and colorful garments to help bring Wakanda to life.
World
Researchers from Osaka University have made a new AI bot that can read minds and then draw them using Dall-E 2 and Stable Diffusion, The sketches are up to 80 per cent accurate. The bot uses fMRI scans to "see" what a subject is thinking or visualising.
Business
Ulta Beauty is expecting its full-year revenue for 2023 to range between $10.95 billion and $11.05 billion and earnings per share to be between $24.70 and $25.40