India likely to see gradual growth recovery: Morgan Stanley
The Indian economy is expected to experience a gradual and sustainable recovery and post GDP growth of 7.5 percent this fiscal, American financial services firm Morgan Stanley said in a report on Tuesday
New Delhi: The Indian economy is expected to experience a gradual and sustainable recovery and post GDP growth of 7.5 percent this fiscal, American financial services firm Morgan Stanley said in a report on Tuesday.
"We expect a slightly slower pick-up in growth trajectory, given the trailing weakness from external demand and concerns about agriculture growth, with related impact on rural consumption," Morgan Stanley said in a research note.
"We expect GDP growth (new series, on market prices) to accelerate gradually to 7.5 percent in financial year 2016 and 8.1 percent in fiscal year 2017," it said.
India is decidedly moving out of the macro-economic adjustment phase and into the recovery phase aided by government policy actions and the Reserve Bank of India's (RBI) monetary policy response, the brokerage firm said.
However, it would be a "longer-duration expansion cycle for India with low risks of overheating in the next two years, considering the overall policy approach of the government and RBI", it added.
The report said the upside and downside risks to the forecast will be influenced by two key factors - the pace of policy actions to revive productivity dynamics and improve the growth mix, and the strength of external demand recovery and trend in capital inflows into emerging markets.
"We currently see risks to our growth outlook as evenly balanced," it said.
Meanwhile, the government's mid-year review released last week sharply lowered the economic growth forecast for the current fiscal to the 7-7.5 percent range, from the previously projected 8.1-8.5 percent, mainly because of lower agricultural output due to deficit rainfall.
It also said there may be a need to reconsider next year's fiscal deficit target of 3.5 percent.
IANS
World
China is getting old fast and Beijing is faced with the monumental challenge of how to provide for tens of millions of retirees. But this has also opened opportunities for those who are financially comfortable in their dotage and able to harness the commercial possibilities of technology.
World
In 2016, Beijing changed family planning rules allowing families to have two kids amid fears of fast-ageing population and shrinking workforce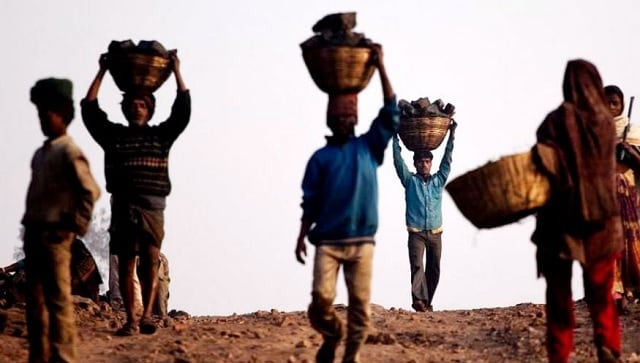 India
CMIE said the unemployment rate touched 7.97 percent last month with urban areas witnessing higher stress at 9.78 percent and rural joblessness at 7.13 percent