India jumps 16 ranks in WEF global competitiveness index, thanks to PM Modi's reforms and cheap oil
Of the 15 segments assessed, India has shown improvement in all categories except in health and primary education.
India's sharp jump in World Economic Forum's Global Competitiveness Index (GCI) ranking by 16 places to 39 couldn't have come at a better time for the Narendra Modi-government. With crucial state-polls round the corner and pressure mounting on the government to show major progress in its final performance report card ahead of the 2019 elections, the GCI ranking is a trophy PM Modi could flash in his future foreign trips and political rallies. The Modi-camp, in that sense, would be excited to see the GCI ranking. Logically, the government didn't waste any time to claim the credit, evident from finance minister Arun Jaitley's presser on Wednesday evening.
On a closer look, the GCI ranking is the result of a mix of factors including cheaper crude oil prices (reflected in improved macroeconomic fundamentals), a slew of reform initiatives initiated by the Modi-government to unclog the system, efforts to bring in investments and reforms in the financial sector. Cheaper crude oil has played a big role in bringing down fiscal deficit to less than 4 per cent and contain inflation.
Of the 15 segments assessed, India has shown improvement in all categories except in health and primary education. The country's rank has gone up in infrastructure and labour market efficiency—areas where the government has faced criticism in the past. This could be also because of a perception change though this improvement may be questioned by some on the ground.
For instance, let's look at infrastructure segment. The GCI rankings for India has gone up here from 81 in 2015-16 to 68 in 2016-17. The nine parameters GCI has used to assess the improvement in infrastructure segment include quality of rails and roads and port infrastructure and that of electricity supply. This can be questioned on the ground if one looks at the country's still flood-prone cities, poor quality urban roads and timely availability of electricity across the country (remember Nagla Fatela).
Similarly, on labour market efficiency, the country's ranking has improved to 84 from 103, again a claim that can be disputed if looks closer. So far, during Modi's term, there haven't been significant progress on overhauling the labour laws. Archaic labour rules continue to act as turn off for investors who look at India for investments. The parameters used by GCI on this segment include cooperation among labour and employer relations, flexibility of wage determination, hiring and firing practices, pay and productivity linkages and country's capacity to hire and fire talent.
"The improvement in rankings in such surveys is primarily because of a change in perceptions. Of course, this government is making efforts change labour practices, so is the private sector. But as far as legal reforms are concerned, there haven't been much progress," said Anshul Prakash, associate partner at Khaitan & Co. Land acquisition too continues to be difficult exercise for government.
But, overall, clear improvement is visible. This is particularly so on country's macroeconomic fundamentals and the financial markets reforms. India is in a much better macroeconomic condition now than it was in the UPA days, with fiscal deficit improving (3.5 percent targeted this year), inflation easing (around 5 percent now) and growth (GDP expected to grow at 7.6 percent) beginning to pick up pace. Similarly, passage of Goods and Services Tax constitutional amendment in Parliament's monsoon session (expected to be rolled out by April, 2017) , passage of bankruptcy code and Aadhaar Bills have given fresh hopes on the large-ticket reform front.
As far as the banking sector reforms go, the government should thank the Reserve Bank of India, during the Raghuram Rajan era, for initiating critical steps to overhaul the sector (new banks and changes in bad loan recognition rules). However, the high chunk of bad loans in the banking sector continues to be a pain. The GCI report points out areas where the government should focus. "Improvement has been slow in recent years and further investment will be necessary, especially to connect rural areas and make sure they can equally benefit from and contribute to the country's development," the report said.
Broadly, GCI has given reasons to cheer for the Modi government, but not without giving a strong reminder that time is running out on the implementation-front and to attract private investments.
Data contribution by Kishor Kadam
Subscribe to Moneycontrol Pro at ₹499 for the first year. Use code PRO499. Limited period offer. *T&C apply
India
Previous speakers have included Dr Sowmya Swaminanthan, Jean Dreze, historian and political theorist Sunil Khilnani, and Raghuram Rajan.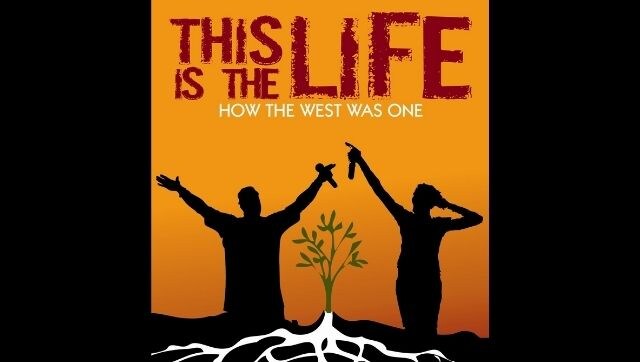 Entertainment
Ava DuVernay's This Is the Life is a refreshing portrait of a 1990s California hip-hop subculture that thrived separately from gangsta rap
Entertainment
Films like Tribhanga and Shakuntala Devi have shown mothers, and women overall, as full and complex human beings — not melodramatic side characters, but outspoken, independent leads who are in charge of their own fates