India Inc on Maternity Benefit Bill: Good step, will help retain female workforce
The move is expected to benefit about 1.8 million women in the organised sector and increase the strength of the working women force
New Delhi - India Inc on Tursday welcomed the passage of Maternity Benefit (Amendment) Bill, 2016 in Rajya Sabha that provides for 26 weeks maternity leave.
"This initiative would be a good step towards finding solutions to retain female employees and simultaneously it would also be a strengthening move towards increased return to work post-maternity and greater employee retention in the long run," FICCI Lades Organisation President Vinita Bimbhet said.
"This will finally pave the way to create more inclusive work environment and promote gender diversity in workplace," she added.
The bill providing for enhancement of maternity leave from 12 to 26 weeks was today passed by the Rajya Sabha, in a step aimed at benefiting about 1.8 million women in the organised sector and increasing the strength of the working women force.
"We were among the first companies to extend maternity leave from 3 months to 6 months starting last year. "We recognised that the extended maternity leave and flexible work hours are important support factors during motherhood for women. We welcome the amendments in the Act as they ratify our belief and further extend this benefit to millions of women, enabling them to have a better work-life balance during maternity," PepsiCo India said in statement.
These amendments also include 12 weeks maternity leave to a commissioning mother and Adopting mother and mandatory provision of creche in respect of establishment having 50 or more employees.
Find latest and upcoming tech gadgets online on Tech2 Gadgets. Get technology news, gadgets reviews & ratings. Popular gadgets including laptop, tablet and mobile specifications, features, prices, comparison.
Entertainment
As elucidated by the films Jagriti and Bedari, Indians and Pakistanis are far more alike than some of us would want to admit, and one can pass off for the other without too much effort.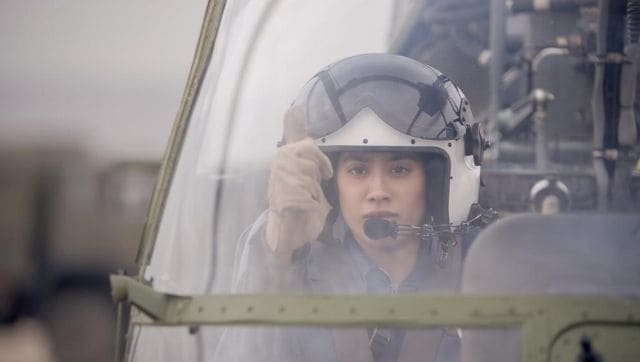 Entertainment
In a conversation with Firstpost on Gunjan Saxena: The Kargil Girl, director Sharan Sharma, Janhvi Kapoor and Pankaj Tripathi open up about trials of telling a true story, the debate surrounding the trailer, and more
Entertainment
There's been plenty at work on the technological as well as creative front on how the music experience can be moved from the festival to something that can keep fans glued to their screens.