India Inc loses appetite for investing abroad
The trends so far show that Indian business is investing less abroad even as foreign investors are increasing their investments in Indian companies.
Thanks to the West's economic woes, the India story is reviving. Both with Indian businessmen and foreigners.
In the first four months of 2011-12, Indian companies have been less gung-ho about investing abroad, even as foreign investment in Indian companies has perked up after a disappointing 2010-11.
Indian outbound investments are down by over 33 percent in 2011-12 up to July, in comparison with a 77 percent gain in foreign direct investment (FDI) flowing into the country for the April-May period.
Prolonged sluggishness in the global economy, exacerbated by threats of fresh impending crises in major advanced economies like the US and the eurozone, has presumably led to risk-aversion among Indian companies. The recent softening in the Indian economy and consumer demand will also play on corporate performance, potentially impacting the appetite for overseas investments.
Data on overseas direct investments released by the Reserve Bank of India (RBI) show that Indian companies made a cumulative investment of US $13.3 bn between April and July this year, in comparison with almost US$ 20 bn during the same period of the previous year. This represents a fall of over 33 percent over the year.
While some part of this apparent softness may be because last year witnessed a significantly above-average increase of over 285 percent, the fact remains that the decline in outbound investments remains very real. This is evident from the fact that the data has remained fairly sluggish, compared to the past 12 months' average in two of the four months for which it is available.
It is not hard to see why. The US, the largest economy in the world, is in the doldrums even three years after the financial crisis and the recession took root. Most recently, there has been uncertainty surrounding the debt deal, which went through at the last moment, thus avoiding what could have been a global shock if the US Treasury had defaulted on its obligations.
With US treasuries being a safe haven for countries seeking to park their foreign exchange reserves, this would have had serious ramifications for the world economy. Added to this, the other large economy - the European Union - is also in debt difficulties, with continued speculation on whether the euro can continue to survive as a currency.
India, by comparison, has been relatively resilient, with forecasts still pencilling in growth of 7-8 percent even after a downward revision. India's strength, in a gloomy global scenario, probably explains the surge in FDI in the current financial so far, but the softening in industrial growth and incessant interest rate hikes could also be responsible for Indian corporates holding back on big ticket investments.
With no swift conclusion to the global crisis visible on the horizon, it may be some time before overseas investment appetite returns among Indian companies.
On the other hand, relatively insulated India could be one beacon of hope in the world economy, and continues to attract investments from abroad, at least for now.
Find latest and upcoming tech gadgets online on Tech2 Gadgets. Get technology news, gadgets reviews & ratings. Popular gadgets including laptop, tablet and mobile specifications, features, prices, comparison.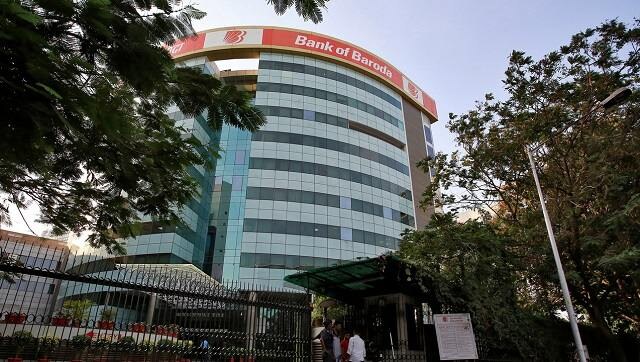 India
The facility will make banking services available around the clock with no additional requirement of application download, easy access and convenience
India
As per UNICEF, an estimated 140 million children will be born in 2021 and their average life expectancy is expected to be 84 years