India Inc and Uttarakhand: Corporate philanthropy or liability?
Given the role of construction companies in the destruction of Uttarakhand, is their corporate donation charity or shoddy compensation?
In recent years, a rising unease about the creation of wealth has been slowly eroding the giddy celebration of materialism unleashed by liberalisation. The fabulous fortunes of our super-rich which inspired national pride -- look at India rising -- now stand in obscene relief to the ongoing deprivation surrounding them. Add to that the fact that much of the wealth has been created in collusion with corrupt governments and at expense of ordinary people and their land. The result has been a more complicated debate about the acquisition and expenditure of that wealth. How do the very rich earn their money? How do they spend it? And who or what do they owe?
In the wake of a string of corruption scandals and an economic slowdown, these sharp-edged questions are bubbling to the surface with ever greater urgency, and in unexpected ways. As they did on CNN-IBN last night, when a televised debate on corporate philanthropy in Uttarakhand rapidly became a passionate conversation about corporate liability.
"It's the corporations who are behind the disaster of Uttarakhand," declared activist Vandana Shiva, "[E]very corporation in construction from Jaypee to GVK to Larsen & Toubro -- anyone who can see cement and money and profits -- is there blasting the Himalayas, tearing our mountains apart. What we need at this point is corporate liability. Lets not put corporations as the benefactors of society."
The diatribe was hardly surprising given Shiva's eco-warrior credentials. More unexpected was the lack of any real resistance from her fellow panelists."I entirely agree with Vandana Shiva. This tragedy has been wrought by the government in collusion with big business," said former cabinet secretary TSR Subramanian.
"We have to worry about how wealth is being created in this country. And if you see the reports, you will see a lot of wealth creation that has to do exactly with this kind of infrastructure, land etc.," said Rohini Nilekani, "So you can't have corporations being part of damage creation and some kind of restoration."When wealth is created through destruction, corporate checks of Rs 5 crores to the PM's disaster relief fund are not charity but shoddy compensation.
Until recently, India Inc had been the unnamed co-conspirator in the wide range of national crimes. Be it illegal mining or corruption, middle class rage focused entirely on the dirty politician, not the businessmen who colluded in and profited from his venality. But now -- in the midst of the debate over Uttarakhand -- India Inc found itself unexpectedly in the dock.
Conflating all corporations and their leaders as "thieves and land grabbers" does not, however, achieve very much -- beyond affording personal satisfaction to activists like Shiva. Wagging our fingers at Indian corporations does little if we are not able to reimagine a constructive role for them -- be it in rebuilding the nation or just Uttarakhand.
There are plenty of good people with good intentions, rich, poor and middle class. But intentions matter little without a vision and structure that can tap into them.The tragedy represents a chance for all of us to get it right. To put in place a different path of development driven not by the needs of politicians or builders, but of the local communities and their land -- with the constructive support of philanthropic capital.
"Here is an opportunity to rebuild, reconstruct properly," said Nilekani, "We have to listen to the local people. We're not going in there in a feudal patriarchal way."
But to do so, India Inc and its wealthy leaders will first have to radically rethink their notion of philanthropy -- to define it not as an act of generosity but as a debt repaid to the nation. As Shiva reminded the panel, "[Y]ou keep talking about giving as though giving happens in money. Those mountains give us our water that is our lifeline... The temples of Uttarakhand are the rivers and mountains. And if we don't reclaim the respect of giving back to Nature, we're going to keep creating crises of the kind we've seen."
The alternative, of course, is to sit back and allow the same cohort of politicians and builders to pillage anew, lining their pockets in the name of reconstruction. It will be business as usual. So will be its consequences when the next Himalayan tsunami descends upon us.
You can watch the debate in its entirety on the IBN-live website
The website also offers a list of NGO efforts looking for your help. Please do check them out here.
Subscribe to Moneycontrol Pro at ₹499 for the first year. Use code PRO499. Limited period offer. *T&C apply
First Cricket News
Thanks to Shardul's hitting, Mumbai crossed the 300-run mark, but Tare's patient knock was equally important as he anchored the innings and supported the aggressors.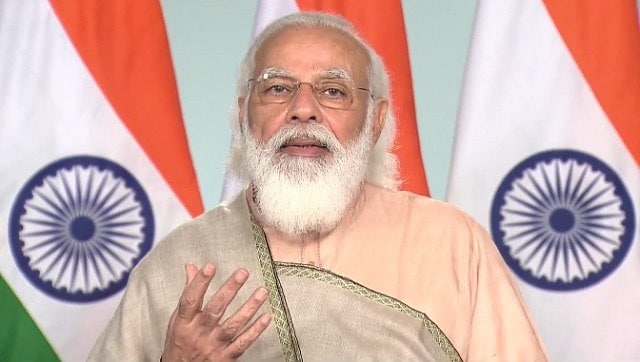 India
Addressing the students, the prime minister spoke of the need for making available energy that is safe, affordable and environment-friendly to the public
India
Thirty-three bodies out of the 62 recovered so far have been identified, police said, adding the DNAs of unidentified bodies are being preserved