Paul Krugman at News18's Rising India Summit says nation has emerged as a super power, but govt shouldn't have heavy hand on economy
Nobel Prize-winning economist Paul Krugman on Saturday said India has marched even countries like Japan and the progress it has achieved is 30 years is extraordinary.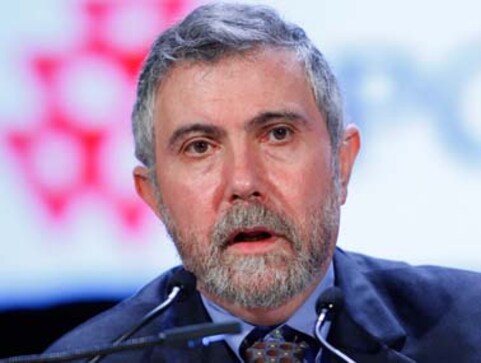 Nobel Prize-winning economist Paul Krugman on Saturday said India has marched ahead of countries like Japan and the progress it has achieved is 30 years is extraordinary. However, the government should not have a 'heavy hand' on economy, Krugman said, implying that the economy should open more in favour of private sector. The Nobel laureate was speaking at the News18 Rising India Summit about "Rising India, the view from afar".
Touching upon government control, Paul Krugman said: "India was famous for License Raj, where bureaucratic obstacles were immense. I'm on the centre-left, but I don't think the government should have a heavy hand on economy. India has become a much easier place to do business. The prime minister said India moved from 148 to 100 in the rankings. That's not a badge of distinction, but it's better. The transformation of policy came at a good time. India opened up at the right time. It was witnessing changes on policy elsewhere. And policymakers were aware of opportunities, and that the world was becoming a friendly place for development."
Krugman noted that the nature of India's export boom has been less conspicuous in its disruption, which is good for the country. "What's responsible and can it continue-- clearly a dramatic change in inward looking policy. A large share of GDP has moved to becoming an open economy. Tariffs reduced dramatically. Liberalisation within the domestic market," Krugman said.
Making comparison between the economies of China and India, the Nobel Laureate said that people often talk about China, but India is part of this story as well. "India is still poor, but not in the same level at all. Indian GDP per capita is 12 percent of the US now, which sounds low but is up from 4 percent. India has the same per capita income that Japan did in the 1960s. And that country made a full transformation," he says. Krugman was hopeful that in a few decades India would be counted among developed countries like Japan. He, however, pointed out to the high income inequality in India.
Krugman made a comparison between the Indian growth story and that of Great Britain, which colonized India for around 200 years. "What Great Britain achieved in 150 years, India managed in just 30. The progress is extraordinary. This is a very big country, which people at some level have not fully noticed. It has overtaken Japan and is only behind US and China, and is far ahead of any European country. This is a super power."
Elaborating his concerns on the Indian economy, the economist said there was a widely observed concern of the middle income track. Calling it the limit of successes, Krugman said, "It's not hard to see that India needs institutional progress. India is potentially susceptible to this middle income track," adding that advanced countries are troubled economies and a mess.
He also said that while the US has overcome recession, Europe has not fully recovered. "This open world trading system is now a threat. Populism is on the rise globally, and there is a backlash against the global system," he added.
The Nobel laureate also listed out three reasons why he is optimistic about India's growth. He first mentioned India's large population and their qualifications. "India does have a lot of smart people. There is a clearly a cultural reservoir of creativity and entrepreneurship. The widespread fluency of English is important. It matters a lot how many people of working age you have. Japan couldn't become an economic superpower because of demography. China is starting to look like that. Its working age population has peaked and will go down. It cannot continue to grow at the pace it did," he said, adding that India's working age population is projected to grow substantially and surpass China in a few years. However, he also noted that it is crucial for India to generate enough jobs for the workforce.
The second reason Krugman provided is that India is still quite poor and far behind cutting edge technology. "That's not a good thing, but that gives the opportunity to catch up," he said.
Third, the economist outlined India's distinct role in the global trade. "Up till India's rise, all success stories were based on manufacturing. India does need to do more of that, but showed large-scale export of services," he said while adding that the technology to set up manufacturing have been exploited. He also said that the globalisation of service trade is perhaps the future. "India has the first mover advantage here. We don't know if this can provide employment on the scale India needs, but India has the advantage of those returning from the Silicon Valley to set up business here," Krugman elaborated.
Asked about protectionism in US under President Donald Trump, Krugman said he was less optimistic as there are greater chances for a riskier year. "Until two weeks ago, I was optimistic because US businesses are invested in the global economy. There is an enormous amount of fiscal capital and jobs are dependent on these value chains. I had assumed the influence of these business communities would work. I am less optimistic now. There are more chances now of a riskier year," he said at the summit.
Commenting on China, Krugman said that Xi Jinping's reappointed as president is a huge disappointment for global optimists. "China is moving backwards to strong man rule. It is a financial crisis waiting to happen," he said. He explained that the Chinese economy was "wildly unbalanced" with "sharply diminishing returns to investments and a credit bubble" and that it was all going to crash someday. "China is sustaining itself with a credit bubble that is waiting to burst, however long it takes," he said.
Before the session closed, Krugman shared that he felt Trump as US president didn't take his job seriously. "He doesn't do his homework. He hires people who make him feel good and that's a frightening prospect," he said.
Krugman also added that Trump was trying to make America a heavy industrial economy like it was when he was young, which could have disastrous effects on the US economy. "In doing so now, will prove destructive for the US economy," he said.
also read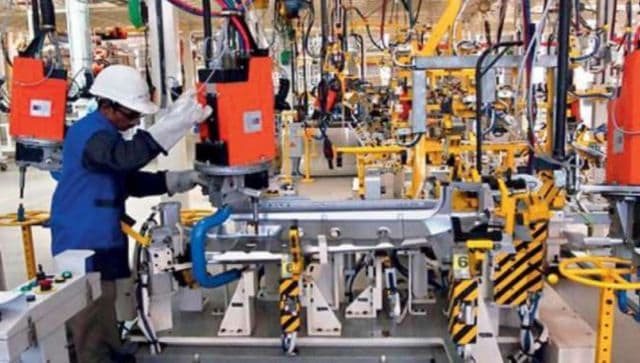 Business
According to the data released on Wednesday, India saw a growth of 6.1 per cent between January and March (Q4) while Indonesia, the second to follow, grew 4.8 per cent. Countries like China, Mexico, US and Japan grew by 4.5 per cent, 3.8 per cent, 1.6 per cent and 1.3 per cent respectively
World
Cash-strapped Pakistan's economy has been in a free fall mode for the last many years, bringing untold pressure on the poor masses in the form of unchecked inflation, making it almost impossible for a vast number of people to make ends meet.
World
China's cyberspace regulator said on May 21 that Micron, the biggest US memory chip maker, had failed its network security review and that it would block operators of key infrastructure from buying from the company, prompting it to predict a revenue reduction