India @70: Can we now have at least a 15-year vision for economy?
The services jobs that fintech and other startups will create are not because of any specific government programs.
The thing about near term is that we tend to overestimate impact. And underestimate the impact of it over long term. Impatience of braying anchors, combined with instant pundits on social media means that a culture of short-term wins weighs over long term success. Unfortunately, this world of 'instant opinion' has undermined the capacity of the governance class to plan and execute for the long term. The pressure on the governance class that includes both the bureaucrats and politician is immense.
On our 70th Independence Day we need to look at the long-term economic challenges that we face.  The world around us is changing rapidly.
The world economy has changed dramatically since 2008, the old models are no longer functional. The links between productivity and technology seems to be broken. Intensive growth which means a more equitable growth for the population is now not possible in market lead model. The market economy itself is being questioned as a solution.  Piketty's research data seems to be in question by the bastions of market economy like WSJ and Financial Times. The data might be wrong but there is no question that 1 per cent of the richest classes benefited more from the market economy.
Even job creation from the traditional manufacturing industry has changed rapidly, and policy makers are yet to take recognize it.  A cement plant today employs one-tenth the manpower it did 10 years back. Manufacturing 4.0 is dependent on automation, digitization and customization employing less, but more skilled.
Indian government's most-hyped program 'Make in India' is focused on generating manufacturing but it will not generate jobs, even if it does give a fillip to manufacturing.  Though that does not mean it should be abandoned, but the government cannot rely on it for generating all the jobs that the India's burgeoning population needs.
The solution suggested is services, by many including Nandan Nilekani. There are certainly new services that will develop and evolve due to digitization of the economy. But there is a massive destruction underway in the services sector, particularly in the IT services and BPO sector. Automation can and will cut jobs to one tenth in this sector. And the new jobs will not come to India.
Take one area--Receivables as a process. It comprises of almost 40 per cent of the employees working in the BPO sector in India. This process basically involves reconciling receipts with the entry and is a manpower intensive process. Now, there are solutions available that use algorithms, artificial intelligence and big data analysis to identify the discrepancy without manual checking.
New companies from Russia, promising such a solution are already there in the market, getting funded and bagging contracts.  So the job engine that the outsourcing industry had created in India is going to first slow down and then change.  While disruptive companies like Ola, fintech startups will create new jobs, the powerful outsourcing job engine will slow down.
The services jobs that fintech and other start-ups will create are not because of any specific government programs. Missions like Start-up India are misguided in terms of the very approach. Funding start-ups is not the government's job. SIDBI or any other government body has little capability in analyzing or taking risks. Moreover, the government should not be using public funds to take risks that private capital capable of taking.
The risk capital that the government should be deploying should be in skilling its citizens over a lifetime. The way Singapore does it. At the beginning of this year, it launched a program called SkillsFuture. What the government has done is to ensure that every single Singapore citizen [age 25 and over] has a SkillsFuture account. A certain amount of money is put into that account every year. That money can be used toward reskilling an individual for the rest of his or her life because many of the skills that need to be built will have to be built as an adult, and they will have to evolve through that adult's life.
Indian policy maker still fail to see the mega trends that will play out over the next 15 years.
China played the globalization trend to its advantage by creating global scales of manufacturing. It created that trend, its economy rode on it, the trend is ebbing and so is growth in China. We cannot create a model based on globalization anymore. But we do need understand the mega trends and create on that combines our strength in manufacturing, services and agriculture. Yes, we need to break this silo thinking on sectors to create a holistic view of the economy.
The Indian model has to be one that will create leadership and drive a global mega trend not one that is borrowed or from the past. We have for a very long time believed in individuals and not systems. In the process we have forsaken our future for the present.
Any 15 year planning will move beyond individual leadership to systemic leadership. If this Independence Day we can gain freedom from our past methods and create new systems, we can really celebrate this day as we were truly free.
(The writer is a policy commentator based in New Delhi. He tweets @yatishrajawat)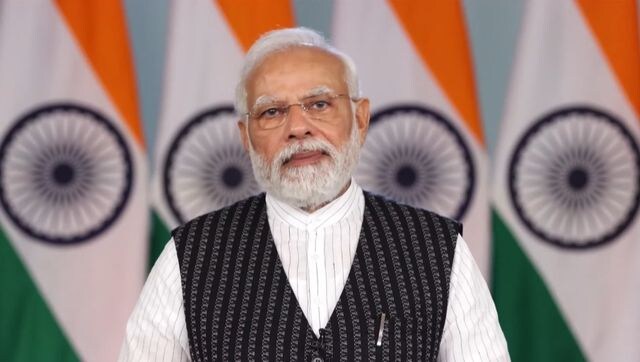 India
A man named Snehdeep Singh Kalsi shared his rendition version of the song 'Kesariya' from Brahmastra
World
India recorded 1,134 new cases recorded in the last 24 hours, with the active caseload currently at 7,026
Photos
Rahul Gandhi, the Congress leader, has been disqualified from the Lower House of Parliament after he was convicted by a Surat court in a 2019 defamation case. The move has triggered anger among the Congress and other Opposition leaders