Independent director, anyone? Handle it at your own risk
Being an independent director is no easy job. On the one hand, there are minority shareholders' interests and on the other, the promoters and majority shareholders have their own agenda. Striking a balance is like negotiating a booby trap.
Nimesh Kampani, the famous investment banker, spent a life of a fugitive after state authorities went after him for being a non-executive director on the board of Nagarjuna Finance. The company defaulted on payments after Kampani resigned from the board. It took some Herculean efforts on the part of his family to vacate the Interpol look-out notice and get a stay on warrant issued against him.
Independent directors dread such a scenario. After all, who wants intelligence sleuths to go after you even when you have stepped down from a company's board?
The independence of corporate boards and their ability to protect minority shareholder interests are issues bothering regulators and investors alike.
On the one hand, it's important to ensure that minority shareholders' interests are protected. At the same time, you do not want a situation where nobody is willing to play the role of an independent director for fear of being chased by intelligence officials if something goes wrong with the company.
"I would be worried to play the role," says UR Bhat, managing director at Dalton Capital Advisors, a hedge fund advisory company. Bhat often gets requests to join corporate boards. He is an independent director on the board of Axis Asset Management, Repro India and Karnataka Bank, among others.
"Independent director is a vulnerable position in India with unlimited liabilities," says Manoj Thakur, CEO, Avendus PE Investment Advisors. Thakur has served on boards of companies like UTV and Entertainment Network India in the past.
Bhat argues that the remuneration suggested is also not so attractive for him to take the risk of the responsibility that comes with it. In the new Companies Bill 2011, the government is planning to cap the fee of independent directors at Rs 20,000 per sitting.
Besides poor remuneration, there is very little to look forward to at board meetings. Many are not confident that their point of view really matters.
In India, promoters appoint independent directors and get shareholders to ratify the appointment in a general meeting. For example, conglomerates like the Tata Group, the AV Birla Group, the Essar Group and RPG Enterprises have professionals as chief executive officers and independent directors on the board of directors of individual group companies.
The composition of a board in India largely suits interests of majority shareholders. "There is no majority or minority shareholder in the US. Hence, CEOs and corporate boards work for everyone alike," says Thakur of Avendus.
In light of the dominant position of promoters in India, corporate boards do not have enough powers. The agenda is set by the controlling family or majority owners. Most of the corporate boards are made up of family members or professionals who are devoted to the majority shareholder.
In stark contrast, in the US, the Pepsico Holdings board has chief executives or senior executives of Novartis, Microsoft, Google and Colgate Palmolive among other board members. The exchange of ideas not only benefits the Pepsico board, but also helps independent directors as individuals and their organisations.
Can you imagine a board of an Indian company that brings together brightest minds in Corporate India? Independent directors can play a significant role only if they are made responsible.
There is a suggestion that independent directors should be elected by minority shareholders and majority shareholders should stay away from the voting. This could perhaps make them more accountable.
However, the ideal thing would be to do away with the concept of majority or minority shareholders. Corporate boards should be largely made up of independent directors, irrespective of the shareholding pattern of the company. This should be mandated by law in order to protect interests of all shareholders.
Unless and until this is done, independent directors would never be really independent.
News & Analysis
LG expects to complete the wind down of the mobile phone business by 31 July although inventory of some existing models may still be available after that.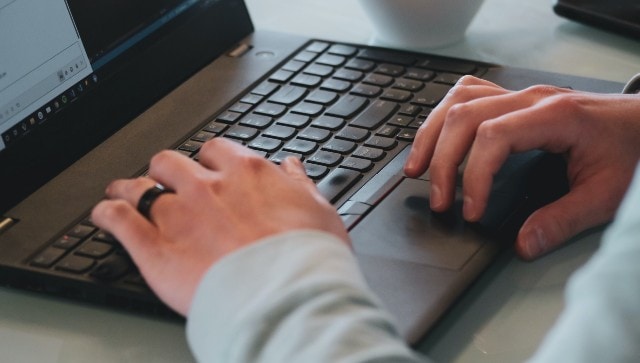 India
A total of 71,490 candidates registered for the Common Management Admission Test this year, of whom 52,327 took the exam
India
The provision keys of all shifts along with the question papers and response sheets were released by the NTA on 3 April