Income Tax Department conducts 'verification surveys' at Jet Airways offices; shares fall over 4%
Jet Airways' market valuation fell by Rs 105.38 crore to Rs 2,774.62 crore on BSE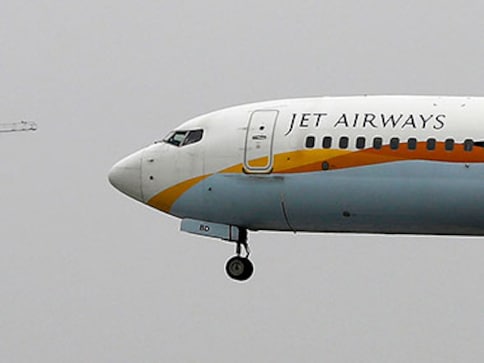 Mumbai: Income Tax Department officials conducted "verification surveys" at the business premises of Jet Airways at four locations in New Delhi and Mumbai on Wednesday.
According to sources in the Income Tax Department, surveys were carried out to verify the expenses claimed by the company.
Shares of Jet Airways tumbled 3.67 percent to end at Rs 244.25 on BSE. During the day, it lost 5.71 percent to Rs 239.05 -- its 52-week low level. At NSE, shares of the company dropped 4.21 percent to close at Rs 243.15.
The company's market valuation also fell by Rs 105.38 crore to Rs 2,774.62 crore on BSE. In terms of equity volume, 6.19 lakh shares of the company were traded on BSE and over 64 lakh shares changed hands at NSE during the day.
"These are verification surveys and not raids as such. The Income Tax officers have visited four business units of Jet Airways to ascertain if the expenses claimed by the company are correct," sources said.
"Out of the four premises, two each are in New Delhi and Mumbai."
On its part, the airline in a statement said: "Income Tax officials are conducting a survey at Jet Airways' office."
The Naresh Goyal-run Jet Airways late last month reported a whopping Rs 1,323 crore of net loss for the three months to June. Earlier the airline had abruptly postponed result announcement on 9 August.
(With inputs from agencies)
Business
Earlier in January Multi-national audit firm PricewaterhouseCoopers (PW and Co), auditors for Nokia India, was summoned by the Income Tax department to appear before it in connection with the alleged tax default by the Finnish handset maker's plant.
Business
After demonetisation, Rs 2,000 notes were part of 281,839 fake notes of various denominations recovered from different locations across India
Business
According to the official data, 17.73 lakh suspicious cases involving Rs 3.68 lakh crore have been identified by income tax dept in 23.22 lakh bank accounts post demonetisation