In the new consumer protection law, fix liability of celebrity brand ambassadors in case of misleading ads
There are many nuances to the brand ambassador issue. For instance, how could one hold tourism brand ambassador liable in case of safety issue at a particular place? New consumer law should fix these. There are many nuances to the brand ambassador issue. For instance, how could one hold tourism brand ambassador liable in case of safety issue at a particular place? New consumer law should fix these.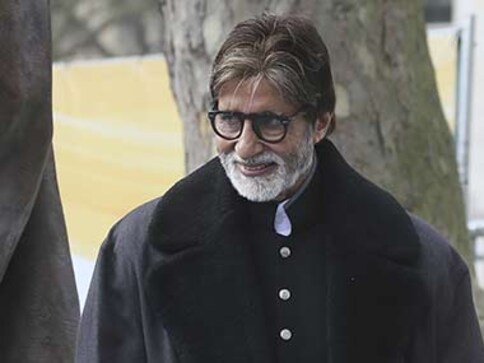 Prime Minister Narendra Modi's proposal to bring in a new law to protect consumers has brought back the the liability of brand ambassadors into focus. Some of the stakeholders feel if such a law is in the works, it should hold the celebrities liable for endorsing a product. This is because they influence consumers' decision-making significantly.
According to the prime minister, the new consumer protection law will replace the Consumer Protection Act 1986 and incorporate the revised 2015 UN guidelines on consumer protection. Pitching for such a law, Modi said, "Stringent provisions are proposed against misleading advertisements. A Central Consumer Protection Authority with executive powers will be constituted for quick remedial action."
Some industry bodies like the Confederation of All India Traders (CAIT) has reiterated its earlier demand of fixing liability of brand ambassadors since they are paid for the services rendered by them and in turn become integral part of sales mechanism of the product they endorse.
Some time ago former Indian cricket captain Mahinder Singh Dhoni had to resign as brand ambassador of a Delhi-based developer after residents of a housing society started a protest campaign against the builder and Dhoni on social media.
Praveen Khandelwal, National Secretary General, Cait, was of the view that the onus of a misleading ad should also be on the brand ambassador. "Brand ambassadors should share the liability and be penalised," he said.
But can a brand ambassador be expected to know everything about a product he/she is endorsing beyond the stated objectives and merits of the product or service? Khandelwal says the brand ambassador should only endorse those products that he knows fully well. He cites an incident of women endorsing products used by men. "How is the woman to know the efficacy of the product that it meant for use for men?"
Don't endorse what you don't use
Though Khandelwal terms it as 'unethical' for brand ambassadors to endorse brands they don't use, it is a view that most experts do not agree with. Instead, says ad guru Prahlad Kakkar that there can be a moral liability on the brand ambassador which cannot be imposed upon by law. "You cannot put anyone in jail for endorsing a product. Brand ambassadors should definitely have a moral responsibility for they influence decisions of a large section of the audience. So they should do their own due diligence before endorsing a brand but beyond that it is the responsibility of the manufacturer or service provider to sell quality products," he says.
The government too uses brand ambassadors for their programmes. For instance take tourism, for which the government usually has a celebrity brand ambassador. Is this person culpable, if he or she said go visit the Taj, and then an incident like a molestation of foreign tourists that happened earlier this work? The brand ambassador is only talking of the monument or the place but not telling the visitor to look out for navigable roads or avoid thieves in crowded places, an industry veteran remarked.
Know the product you are endorsing
To state that a brand ambassador's responsibility is only about selling a product and service and not verifying the product is not right, feel some experts.
"If a brand ambassador is putting his/her face out there to promote a product or service, then the onus is on them along with the manufacturer or service provider to ascertain the promise is not misleading," says brand expert Harish Bijoor, chief executive officer of brand and business strategy firm, Harish Bijoor Consults Inc.
"Everyone has a responsibility and the brand ambassdor cannot abrogate his share for they are marketers and part of the product/service they are promoting. They are critical elements who influence buying choices of consumers," said Bijoor.
The domestic celebrity endorsement market is worth around Rs 5,000-7,500 crore and is growing at a fast clip. But its future looks uncertain with many in the government and Parliament baying for the blood of celebrities who earn most of their incomes from such brand endorsements, a PTI report said. On an average, top celebrities endorse as many 8-12 brands, the report said.
Ignorant or deliberately misleading consumers?
Whether a celebrity endorses one or many brands, the fine line of distinction can be drawn between not knowing enough of the merits of the product or services they are endorsing or deliberately misleading the public. "Brand ambassadors must have in place their own process of due diligence. Punitive measures should be taken if they mislead the consumer by endorsing a brand," said Santosh Desai, managing director and chief executive officer, Future Brands. Agrees Khandelwal who says that not using a product and endorsing it also amounts to cheating and fooling the people so as to gain monetary benefits. Brand ambassadors should be punished under the law, he reiterates.
But brand ambassadors can also absolve themselves of the responsibility by entering into an agreement that puts the onus on the manufacturers of products and services that don't hold up to the promise in the advertisements.
In the age of social media, where narratives can be made, swayed and broken by creating incessant noise, why not use it to boycott brand ambassadors if they are movie celebrities by avoiding their films, socially boycotting them from all functions, asks adman Prahlad Kakkar.
"If any brand ambassador blatantly lies about a product or service to con the consumer, the social media is an effective tool to blacklist that celebrity. If it happens even once, everyone in the fraternity will wake up. No amount of laws or legalese can match that power of social media," he says.
also read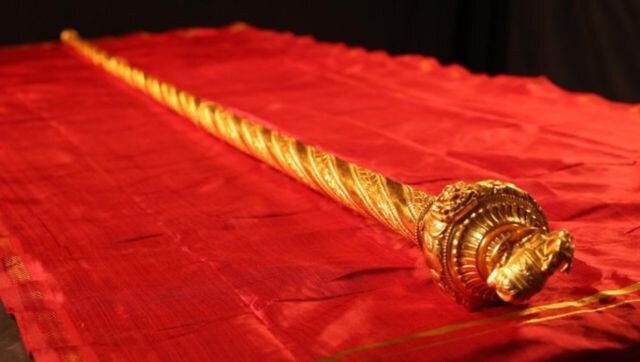 India
Prime Minister Narendra Modi will install the golden sceptre near the Speaker's seat. Traditionally called the 'Sengol', it has roots in Tamil culture
India
At least 19 opposition parties led by the Congress called for boycott the event, saying the decision of the PM to inaugurate it himself and "completely sidelining" President Droupadi Murmu is an insults to the high office of President and violates the letter and spirit of the Constitution.
India
Crores of BJP workers, over 300 MPs and more than 1400 MLAs will vigorously participate in this program to take the public welfare policies and achievements of the Modi government to the public. The achievements of the BJP government will reach everyone.