In the age of 'Reserve Bank of Social media' that can shut banks, time to rein in rumour mongers
There have been imaginary 'Reserve Bank of Social Media' and 'Supreme Court of Social Media', which have been issuing orders to close down some of the prominent public sector banks in the country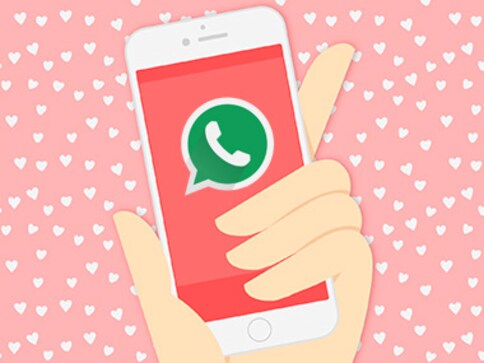 One of the targets of social media rumor mills in the past few days have been banks. There have been imaginary 'Reserve Bank of Social Media' and 'Supreme Court of Social Media' messages, which have been issuing orders to close down some of the prominent public sector banks in the country. One such message came on social media messaging platform, WhatsApp, which created panic reads thus:
"Nine banks will be closed permanently by Reserve bank of India. If anybody having transactions in it please kindly withdraw it. The names of the bank's are Corporation Bank, UCO Bank, IDBI, Bank of Maharashtra, Andhra Bank, Indian Overseas Bank, Central Bank of India, Dena Bank and United Bank of India, 9 banks going to be close if u guys have any account in this banks so please immediately safe ur cash and forward this msg to all. Order by supreme Court (Sic)."
Firstpost hasn't independently verified the source of this message.
To be sure, some of the banks mentioned above are undergoing Prompt Corrective Action (PCA) under the direction of the Reserve Bank of India (RBI). That is a normal process when bad loans in a particular bank rise above a certain level and capital ratios weaken, the RBI puts certain restrictions on such banks asking them not to take further big loan exposures, take measures to cut down their NPAs and preserve capital.
Probably, such measures might have triggered this message. Needless to say, it is untrue. A senior banker with one of the banks mentioned in the social media message called it "bogus" and explained the pain his colleagues right from the branch level have to go through to explain the truth to customers running in to the branches and contacting over phone to control their mounting panic. "Such messages cause concern for an average citizen," said the banker. Also, both the RBI and the Finance Ministry have clarified on this (read a Moneycontrol article here.)
To put things in perspective, let's look at the situation of the public sector banks. Since consolidation of state-run banks is the larger agenda of the government, eventually some of these lenders will be unable to recover from the bad loan situation, poor-performance and lack of technology skills to catch up with emerging competitors. But, that's an eventual possibility, not something that will happen all of a sudden. Even during such a process, the savings of common customers wouldn't be at risk since these banks are backed by the government. Hence, there is no need for panic.
So, we certainly have a problem in hand, but not a fatal one that warrants immediate closure of any bank in the country. A closure didn't happen when Indian Overseas Bank's gross NPAs shot through the roof to over 20 percent of the total loans in 2016 and its capital adequacy fell below the RBI's comfort level and a few other banks faced a similar situation. Those banks were bailed out with taxpayers' money. Whenever banks have fallen flat, the government has bailed them out. It is another thing that no government should be ideally doing this and instead hand over these entities to private sector. But, there has never been instant bank failure that warrants panic in public.
So, coming back to our original WhatsApp message announcing closure of nine banks, unlike offer of love and lottery, circulation of such messages can seriously cause damage to the system. We already have enough instances from the past where antisocial elements are misusing social media in riot-hit areas to spread hatred and provoke the mob.
It is not new to see fake messages that promises love, brotherhood and billions of dollars originating from unknown well-wishers. Some fall prey but most ignore, hence those are largely harmless; but, messages such as the one cited above—closure of banks—could be more problematic since these spread fast and put fear and confusion in the mind of uninformed citizens. They can even cause a run on these banks when people rush to withdraw their money. In that sense, such messages fill terror in the minds of the common man—perhaps we can call them 'social media miscreants.'
In this new age of social media, may be it is time to rein in social media miscreants with stricter laws that ensure severe punishment for spreading intentional lies.
Politics
Her comment came a day after Supreme Court in a landmark order put on hold the controversial sedition law till the Centre completes a promised review of the colonial relic and also asked the central and state governments not to register any fresh case invoking the act
India
The colonial-era sedition law has been invoked against the likes of author Arundhati Roy, student leaders Kanhaiya Kumar, Umar Khalid, and cartoonist Aseem Trivedi among others
India
In its significant order on the law that has been under intense public scrutiny, a bench headed by Chief Justice NV Ramana said there was a need to balance the interest of civil liberties and interests of citizens with that of the State