In charts: How Infosys, Tata Consultancy Services July-September earnings compare
Conservative approach may have helped Infosys to maintain a pace above TCS
The top two software exporters of the country have announced their earnings, cementing the concerns raised until now of a slowing growth and rising uncertainties for the IT sector.
While Infosys has beaten analysts' estimates on most of the key numbers, TCS has disappointed on revenue growth and constant currency growth. Clearly, the Bengaluru-based company seems to be keeping the lead over its larger rival but mostly because of its famed conservative nature.
In the run-up to the July-September earnings, the companies themselves had issued warnings about the profitability and business environment. Various brokerages had also pointed out that the sector is facing headwinds arising from Brexit and the political uncertainty in the US, a key market for the sector. Because of all these, the earnings were much-awaited.
Despite the companies flagging off these concerns and Infosys even cutting its revenue guidance for the year to 8-9 percent growth, the software lobby group has not yet cut its growth projections for the sector.
Here's how the companies stack up on the key numbers:
Infosys witnessed a revenue growth of 3.1 percent on quarter during July-September, while TCS saw its revenue remaining almost flat. On constant currency terms, Infosys' revenue rose 3.9 percent and that of TCS rose just 1 percent.
Both Infosys and TCS have stumped analysts estimates on net profit growth. While Infosys witnessed a growth of 4.9 percent, TCS' saw 4.3 percent. Infosys has atttributed the rise in profit to focus on strong execution and the growth of core IT services business based on the strength of innovation and operational initiatives taken. TCS's net profit has gone up because of the improvement in margins.
This is one metric that has been a nightmare for Indian IT services companies. As the data shows, employee churn seems to be declining. But that is no relief because the attrition rate is still high, especially for Infosys.
Both the companies have seen their operating margins rise. However, in an uncertain environment this is just a small relief. Brokerage Religare notes that TCS's margin performance improved by 94 bps on quarter with employee costs and the 'equipment & software' line item leading the improvement. 'Equipment & software' costs dropped from Rs 680 crore in first quarter to Rs 490 crore in the second quarter, which is the lowest in 10 quarters, it says. "TCS is clearly squeezing costs and such items may not always be available as levers," it notes.
(Data contributed by Kishor Kadam)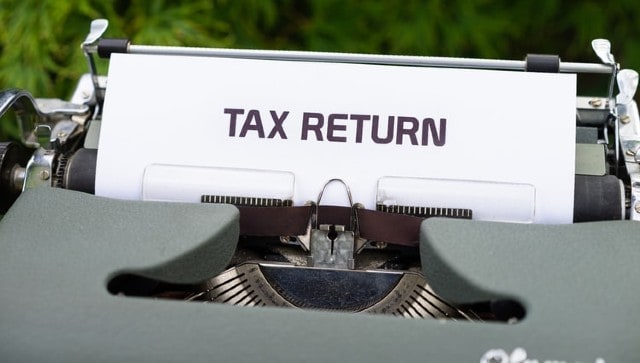 Business
Asking taxpayers to file their income tax returns (ITRs) for fiscal 2020-21 (April 2020-March 2021) at the earliest, the Central Board of Direct Taxes (CBDT) said all ITRs have been made available for e-filing.
India
The facility, located at the National Cancer Institute in the Jhajjar campus of AIIMS-Delhi, is aimed at providing air-conditioned accommodation to the attendants of cancer patients
World
UK and EU negotiators have met in Brussels over the past week to try and resolve major differences that have erupted over trade rules for Northern Ireland