IMF outlook: India indeed is a bright spot but global slowdown is bad news for exports
There is no getting away from the fact that the Indian economy, which is undoubtedly getting out of the slowdown phase, has several vulnerabilities which, if left unaddressed, could trip it up
Yes, it is indeed great that yet another international organisation has affirmed that the Indian economy will grow over the next two years (7.5 percent in 2016 and 2017), even as the Chinese economy declines. But can we hold the back-slapping a bit?
The International Monetary Fund's World Economic Outlook (WEO) update has kept its October forecast for India unchanged, even as it revised downwards global growth estimates. In October the WEO had said the global economy would grow 3.6 percent in 2016; it now predicts a lower growth rate of 3.4 percent. Even the 3.6 percent figure was lower than what was predicted in April 2015.
In the case of India, the growth estimate of 7.5 percent in 2016 (which will be maintained in 2017) has remained unchanged since April 2015. Even the forecast about the decline in China's growth rate (from 6.9 percent in 2015 to 6.3 percent in 2016 and 6 percent in 2017) has remained unchanged.
Earlier this month, the World Bank's Global Economic Prospects 2016 had also said that India would grow 7.7 per cent in 2016 and 7.9 per cent in 2017. Growth in China, it said, would slow down to 6.7 per cent in 2016 and 6.5 per cent in 2017.
But glee over China slowing down is a tad misplaced since the Chinese economy is a $10 trillion one, while India is still at $2 trillion. So there is a lot of catching up to do, before India can cross China as has been widely predicted.
That catching up will depend on India growing in line with the estimates of the World Bank and IMF. And that will depend on India doing a lot of things right.
There is no getting away from the fact that the Indian economy, which is undoubtedly getting out of the slowdown phase, has several vulnerabilities which, if left unaddressed, could trip it up. The banking sector is teetering on the edge, something Firstpost's Dinesh Unnikrishnan has been pointing out for long, and if it gets pulled down by the humungous bad loans it is burdened with, the growth story could be seriously impaired.
Macro-economic stability is poised on a tightrope as the need to push public capital expenditure to pull in private investment has to be reconciled with the need to keep to fiscal deficit targets. The agriculture sector is vulnerable and weak because of two successive bad monsoons. The corporate sector too is stressed.
The rejoicing over the World Bank and IMF growth projections for India overlooks the less-than-bright projections for the global economy. Even the GEP 2016 report had noted that the global growth of 2.9 percent in 2016 was lower than earlier projected.
This has implications for India's exports, currently facing its worst-ever slump 13 straight months of decline and a 16 percent fall in the first nine months of this fiscal. As president of the Federation of Indian Export Organisations (FIEO), S. C. Ralhan, pointed out, even during the global slowdown in 2008-09, the decline was only for nine months in a row.
Things are unlikely to improve soon. In October, the World Trade Organisation revised world trade growth projections to 3.9 percent, a smidgeon less than the 4 percent prediction in April, but less nevertheless.
The government has been playing down the export slump. A commerce ministry note in December said that much of it has to really do with falling oil prices and bullion prices; that was pulling down the value of exports of petroleum products and gems and jewellery.
If these two sectors were netted out, it said, the decline in exports was not so steep. The finance ministry's Mid-Year Economic Analysis 2015-16, while flagging the exports decline, said this seems "to be predominantly determined by a decline in world demand". Neither India's manufactured goods exports or of services has lost significant market share at least until December 2014, it noted. The commerce ministry note said "there is no crisis in India on the export front and while there is a need for caution, there is no need for alarm".
That's not entirely correct. This Business Standard editorial notes that other countries have been posting positive export growth despite the global trade slowdown. Ajay Sahai, director general of FIEO, also points out that India could not have retained its market share in manufactured goods at least, given that its exports had declined 16 per cent while global trade recorded positive if subdued growth.
The reasons for the export decline were as much domestic as external, Sahai notes; Indian goods are not competitive against that of several competitors the cost of logistics and transport as well as government clearances were high.
At 60 percent of GDP, domestic demand may far outstrip export demand (21.2 per cent of GDP in the first half of 2015-16), but the fall in exports has significant implications for employment. Close to 45 per cent of exports are from the small-scale sector, which accounts for the bulk of manufacturing sector employment. In addition, exports provide demand for a host of services. Stress in this sector cannot be left unattended.
But what can be done to pep it up? Unfortunately, there is little the government can do to get immediate results. It has already brought down the cost of credit through the interest subvention scheme announced in November.
From 31 March, according to Sahai, 13 export-related government services will all be available on a single electronic platform. Fiscal constraints will make more cash incentives a difficult proposition. In any case, Abhijit Das of the Centre for WTO Studies of the Indian Institute of Foreign Trade notes, such incentives will help only marginally, as in most markets income elasticity matters more than price elasticity.
Find latest and upcoming tech gadgets online on Tech2 Gadgets. Get technology news, gadgets reviews & ratings. Popular gadgets including laptop, tablet and mobile specifications, features, prices, comparison.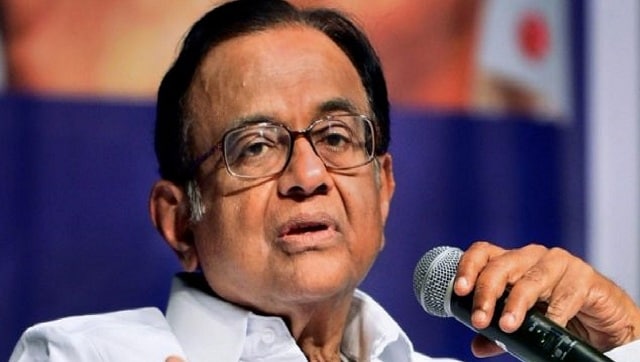 India
The former finance minister's remark comes a day after telecom company Bharti Airtel posted a net loss of Rs 15,933 cr in the first quarter of FY 2020-21
India
Sathyavani Muthu Nagar is one of hundreds of informal settlements in the process of being demolished by Chennai officials — part of a vast effort, they say, to restore the city's heavily polluted and constricted waterways.
India
Congress has been urging the Centre to scale up the MGNREGA scheme and expand its scope to meet the growing work demand in the wake of the coronavirus crisis