IL&FS triggers NBFC crisis: Investors may stay on the sidelines for now fearing more defaults
As IL&FS grapples with its own problems of refinancing, slow monetisation of projects and drying up of funds, the anxiety has now spread to the financial sector.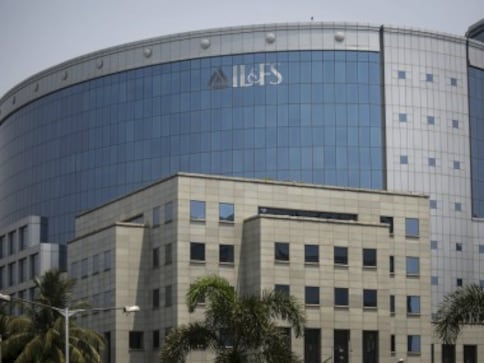 Set off by Infrastructure Leasing & Financial Services' (IL&FS) subsidiary's interest default on a commercial paper, the chain reaction could be seen in the plunging stocks of Housing Finance Companies (HFCs) and other non-banking financial institutions (NBFCs) and financial companies over the week. All this, on account of rising fears of more defaults and the likelihood of shrinking liquidity in the system.
As IL&FS grapples with its own problems of refinancing, slow monetisation of projects and drying up of funds, the anxiety has now spread to the financial sector. As for the latest sell-off frenzy, sentiment has turned sour over the selling of DHFL's commercial paper by DSP Mutual Fund (MF), leading to panic over an impending liquidity crisis in the financial system. To explain what caused this panic we need to understand some facts.
The first is excessive borrowing from the market. Market (non-bank) borrowings of NBFCs accounted for around 74 percent of the total borrowings in FY18, according to a recent report released by Credit Suisse. Of this, 88 percent was via bonds and 12 percent was via commercial paper. Second is narrowing of margins. Over the last few years, NBFCs witnessed strong demand and increasingly began borrowing from markets taking advantage of a favourable interest rate environment. In a rising interest rate scenario, however, borrowing via commercial paper (CP) has also become more expensive. However, having lent at lower rates earlier, NBFCs are now witnessing a margin squeeze.
The third concern is the liquidity situation. Concerns of rising twin deficits and inflation have sparked fears of tightening liquidity, which in turn, may lead to a further rise in yields (that have already risen rapidly - Government bond yields have already crossed 8 percent) vs. bank MCLR rates (which impact bank borrowing costs for NBFCs and dent margins further).
Fourth, impending interest rate hike. The Reserve Bank of India (RBI) began increasing the policy rate since June 2018 after a long time, driven by worries over a widening twin deficit and rising inflation. Fifth is, MF exposure to NBFC-issued CP.
According to the report cited earlier, as of March 2018, MFs held 60 percent of NBFC-issued commercial paper, sharply increasing from 41 percent in March 2016. In fact, from March 2012 to March 2018, MF investments in CP and bonds rose from 25 percent to a whopping 65 percent. MFs are likely to reduce this exposure through more selling, further dampening sentiment in the sector.
What can NBFCs do now? An increase in lending rates seems to be the most obvious option—however, this can only be exercised to a limited degree depending on the extent of fixed vs. floating lending, maturity period, and other factors.
In light of the current situation, investors are likely to withdraw profits for now and flock to safe havens until plain seas are in sight. The rupee may see rough times and further volatility in the near term.
Liquidity concerns that do not appear baseless, skyrocketing crude oil prices, and an ever-so unstable global landscape are expected set the tone in the markets for now.
Policymakers would be in a conundrum as they prepare for the 5 October review meet—the big question being whether interest rates will be raised—as recent events paint an interesting picture: macro numbers call for a hike, liquidity fears demand otherwise.
(The writer is Head, Research, IIFL Group)
Explainers
While stagflation refers to a period of rapid consumer price growth, slowing economic output, and high unemployment, a recession can be described as an economy witnessing 'negative growth' or shrinking GDP for two consecutive quarters
Explainers
Reports of eight people being killed and five others injured in Madhya Pradesh on Monday have yet again shone the spotlight on fires at Indian hospitals. Since August 2020, more than 122 people have been killed in 29 blazes at hospitals across the country
Explainers
In 1999, lawyer Tungnath Chaturvedi was charged Rs 20 extra by a clerk at Mathura cantonment railway station. Now, 22 years and more than 100 hearings later, a consumer court has ruled that the Indian Railways must pay him Rs 15,000 and refund his money with interest