IL&FS fiasco singeing mutual fund investors: What happened to fund houses' much-vaunted research capabilities?
That IL&FS would default to its bondholders could have been easily ferreted out had the fund houses upped their ante on the back of their famed research capabilities.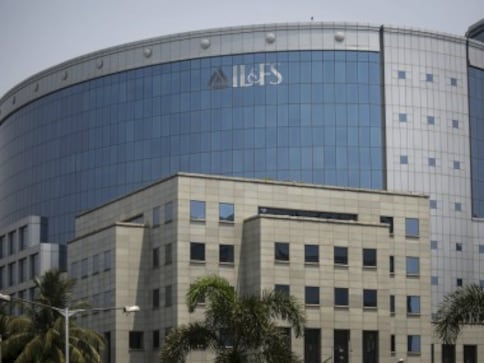 On 8 September 2018, the crediting rating agency ICRA revised the short-term rating for the commercial papers (CPs) of Infrastructure Leasing and Financial Services (IL&FS )and IFIN to ICRA A4 from ICRA A1+. On the evening of 17 September, ICRA further downgraded the CPs of IL&FS Financial Services (ILFS-FS) to 'D' from 'A4'. Corporate bonds and long-term loans of IL&FS were downgraded to BB from AA+, a drop of 9 notches.
As of 31 August 2018, the mutual fund industry had an exposure of Rs 2,500 crore to the debt instruments of the IL&FS group. Investors in mutual funds opt for liquid funds to park their short-term funds not required for immediate use so that the return on them is heightened vis-à-vis bank savings account without compromising on safety. Indeed mutual funds swear by safety even while allowing investors to partake in the admittedly risky capital market.
Diversification (don't put all eggs in one basket), expert research capabilities and fleet-footedness are the much-vaunted hallmark and capabilities of mutual fund houses. How did mutual fund houses invest in IL&FS in such a big way knowing pretty well that it suffered from a highly pronounced asset-liability mismatch (ALM)? Indeed ALM has been the bane of both banks and liquid as well as debt funds. ALM is not rocket science. It can be easily understood. Suppose the average maturity of deposits of a bank is two years but it lends for projects with an average maturity of 5 years, it suffers from a nightmarish ALM because it would not be able to service its depositors in the face of its money being blocked in financing projects whose payback time is a long time away. Indeed, the frightening non-performing assets (NPA) situation of public sector banks (PSBs) is mainly due to ALM.
How did the mutual funds invest despite being aware of IL&FS' aggravated ALM? Vasudev, former finance secretary, told in a panel discussion on NDTV on the 1st October 2018 night that mutual funds were singed by their ostrich-like attitude not only to the problem of aggravated ALM of IL&FS but also their gullibility in investing in its commercial papers (CPs) and bonds when the funds thus mobilized by IL&FS were meant for its Special Purpose Vehicles (SPVs) which were into construction and building. Weren't the fund houses lax in their research about the opacity of the IL&FS' SPVs? Lending to its own SPVs was a clear conflict of interest. It is for this reason that there has always been objection to allowing manufacturing companies to set up banks.
Investors were in for a huge shock on 10 September 2018, when the NAVs of a few liquid funds and ultra short-term funds fell by over 1 percent. However, more was in store. Over the next few weeks, NAVs of these funds fell further, dropping by nearly 5 percent in a day. This was clearly an IL&FS triggered market collapse reminiscent of the Lehman Brothers collapse of 2008 in the USA. Bank and financial institutions funds led the pack in posting losses. Incidentally, this brings into sharp focus the wisdom of investing in sector-specific funds which by the way is a contradiction in terms given the main objective of mutual funds investments---diversification. And also by the way, international funds fared much better during this tumultuous period thus proving that diversification should be across countries as well to insulate investors from Indian risks.
To be sure the 2500 points drop in Sensex in September 2018 cannot be attributed solely to the IL&FS fiasco with a range of factors including oil crisis, rupee depreciatio, etc also contributing to it. But the worst-hit were funds invested in banking shares. The banking sector category delivered negative 13.37 percent returns in the one month ended 28 September 28. Most bank shares fell last month on the back of tightness in money markets and lack of clarity regarding the IL&FS situation reflecting the much-feared contagion effect---sickness of one segment of the financial system quickly envelopes and engulfs others. Worse, the IL&FS crisis wreaked havoc in the NBFC space, with leading stocks tanking 15-60 percent in September.
Mutual fund investments were extremely low till recently with people indulging in bravado by having a direct interface with the share market. The new-found popularity of investing through mutual funds could be dented if they do not pull up their socks and do their research thoroughly before committing investors' funds. That IL&FS would default to its bondholders could have been easily ferreted out had the fund houses upped their ante on the back of their famed research capabilities. This is not the first time mutual funds have been found out of their depths.
The adverse effects of taking on high credit risk came to the forefront in August 2015 when JPMorgan India Short Term Income Fund and JPMorgan India Treasury Fund bore the brunt of their holdings in Amtek Auto Ltd. Evaporating. Brickwork Ratings had downgraded its rating to 'C', from 'A+', while CARE suspended the coverage of Amtek Auto. NAVs of the funds fell by 1-3 percent each.
(The writer is a senior columnist and tweets @smurlidharan)
Find latest and upcoming tech gadgets online on Tech2 Gadgets. Get technology news, gadgets reviews & ratings. Popular gadgets including laptop, tablet and mobile specifications, features, prices, comparison.