IL&FS crisis: Uday Kotak-led board deserves praise for quick action without going in for expensive bailout
Uday Kotak has said that IL&FS has to be rehabilitated through the sale of verticals or assets or through a combination of both.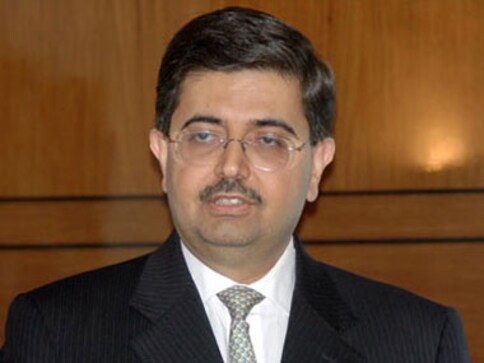 Our income tax law allows a tax relief for the rescuer—an amalgamated company can not only take over the assets and liabilities of the amalgamating company but also its accumulated losses provided it takes over all the assets and liabilities without cherry-picking.
Many companies have in the past come to grief by falling into the trap of mindless amalgamation with a myopic and blinkered eye on losses to save on future income tax.  After all, what has motorcycles got to do with cement?  There is no synergy for a cement company when it acquires a motorcycle division along with the cement division of the amalgamating company. Yet, this is what the income tax law insisted—if you want to take over the losses of a diversified company, you have to acquire both the divisions, cement as well as motorcycle though only the cement division would be of use to a cement manufacturer.
The income tax law quickly realised that this dogged insistence on either all or none approach was counterproductive and relented to allow demerger to confer the same tax benefits on business reorganisation.  In a demerger, the cement division of the amalgamating company would be hived off, i.e. converted into a separate company and then amalgamated with the suitor interested only in cement.  Thus, the acquirer would have inherited the cement assets and liabilities as well as the accumulated cement losses.
The government is struggling to privatise Air India because it had been trying to sell it as a going concern, i.e. on an as-is-where-is basis, as it were.  Thus the buyer has to acquire it as a package including all aircraft, employees, buildings, etc.
Many experts have wondered why the government cannot sell the prime buildings especially the one in Mumbai's Nariman Point to a realtor who would pay a lot more for it than an airline company in an amalgamation or acquisition of controlling interest.  Likewise, why not sell the aircraft to airline companies one by one or enblock it in lots to realise the maximum.  An airline company acquiring Air India would give short shrift to its envious real estate.
Uday Kotak, the man entrusted with the unenviable role of knight in shining armor to rehabilitate the beleaguered IL&FS with mindboggling outstanding liabilities of Rs 91,000 crore, has been quick to read the writing on the wall.
Kotak and his fellow directors on the board of IL&FS, tasked with turning around the company through reorganisation a la Satyam Computers Ltd in 2008, have told the NCLT that it is not possible to address the woes of IL& FS through the top-down approach, i.e. addressing all of the ailments of the company and its myriad and labyrinthine subsidiaries numbering a whopping 348.
Kotak has said that IL&FS has to be rehabilitated through the sale of verticals or assets or through a combination of both.  He has rightly said it is impossible to infuse funds into IL&FS which is what would be required if the top-down approach were to be followed. Rehabilitation as a going concern is passé.  Now a quick turnaround postulates picking up the best suitors for each one of the verticals or assets or subsidiaries.
Neither a takeover of all the activities of the holding company IL&FS, which had spread itself thin by a single entity, is possible nor can the company find the necessary resources by way of capital infusion in order to nurse itself and its subsidiaries back to health.
The new board of the IL&FS group, therefore, said it will soon initiate the process to divest its stake in IL&FS Education, IL&FS Technologies, ONGC Tripura Power Company, and IL&FS Paradip Refinery Water.  This is the way forward.  It has already put two of its subsidiaries on the block—IL&FS Securities Services (ISSL), and ISSL Settlement and Transaction Services (ISTSL), and a few renewal energy assets.  Kotak and his team deserve a pat on their back for their pragmatic thinking and quick action without going in for an expensive bailout.
Group level resolution is a mirage.  Kotak and his team have done well not to chase that mirage.
(The writer is a senior columnist and tweets @smurlidharan)
Subscribe to Moneycontrol Pro at ₹499 for the first year. Use code PRO499. Limited period offer. *T&C apply
science
The observation is from a 17 millisecond snapshot in time, and researchers aren't sure what happened to the bright flash outside that time frame.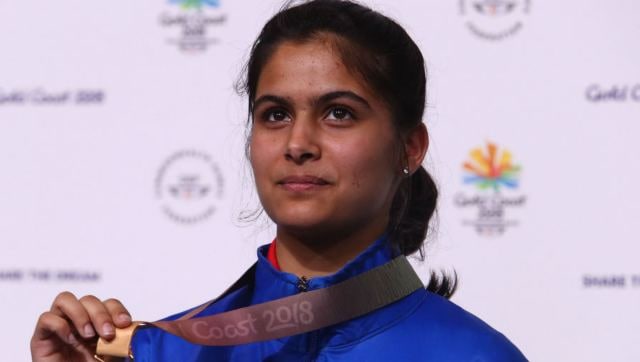 Sports
Manu, one of the country's brightest medal hopes at the upcoming Games, thanked Rijiju for his prompt intervention but is also hoping for action against the Air India officials at Delhi airport. Later, Air India, too, apologised for the conduct of its staff.
Entertainment
Martin Scorsese's criticism of streaming 'content' comes a couple of years after his controversial take on Marvel films