IL&FS crisis: RBI should only provide liquidity, not worry about solvency issues: Ex-deputy governor R Gandhi
IL&FS has defaulted on its debt repayment obligations and efforts are on to find a solution, which will focus on bolstering the financial situation of the company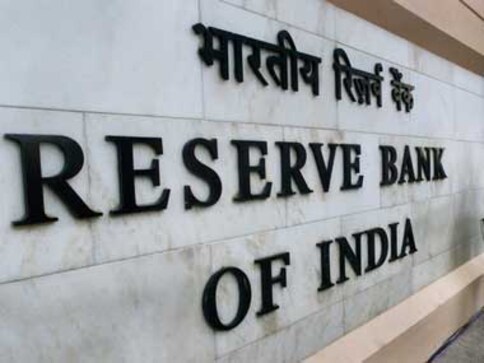 Mumbai: Reacting to the crisis at infra lender IL&FS, former Reserve Bank of India (RBI) deputy governor R Gandhi Thursday said the regulator should step-in only with liquidity support for the system and not worry about solvency issues.
IL&FS has defaulted on its debt repayment obligations and efforts are on to find a solution, which will focus on bolstering the financial situation of the company.
"The contagion has to be contained...the regulator should not step in for solvency problem. For liquidity problem, the regulator should step in," he told PTI on the
sidelines of a banking industry event in Mumbai.
In a bid to quell concerns over shortage of cash, the RBI Thursday morning said that there is surplus liquidity in the system, and it will ensure durable liquidity by using various available instruments depending on market conditions.
Gandhi cited the RBI action on providing liquidity support as the right approach.
When asked about the regulatory and supervisory processes and if such a situation could have been avoided, he first said institutions should have the resilience to take the impact of a few bad commercial decisions, and also pitched for allowing institutions to fail if required.
"We created that expectation (that financial institutions will not fail) because of the public sector banking system that everything is the government, and its own institution cannot fail. That is a wrong expectation; individual commercial institution if they are failing because of their own fault, let them fail," he said.
He added that as the non-bank lenders do not accept deposits, the level of regulatory scrutiny on them is lower.
Gandhi said the impact on the larger public if an NBFC like IL&FS were to go down, is limited to the mutual fund investments by the common public, and added that other
stakeholders in the company are institutions.
The banking system exposure is also limited, he said, asserting that they can bear the reverses caused in case of any event.
Gandhi said the systemic trouble will also not be very high if IL&FS were to go down, pointing out that NBFCs constitute only 15 per cent of the overall finance sector, of which, 7 per cent is held by three top companies promoted by the government.
When asked if the RBI has become extra vigilant as seen in the cases of curtailing the terms of the chief executives at Axis Bank and Yes Bank, Gandhi said the action
is not unprecedented and it rejects names "very often".
On the issue of data localisation, he said storing of copies of transaction locally should suffice.
"So long as a copy of the transaction is available, any security-related concerns can be easily addressed," he said, adding that if any foreign firm like Whatsapp finds the local requirements onerous, an indigenous alternative offering the same service can emerge.
On the Wednesday's Aadhaar judgement by the Supreme Court, he said it will not have any adverse impact on banks.