IL&FS board appoints three advisors to develop resolution plan and undertake valuations across divestment
IL&FS and its subsidiaries have defaulted on several debt repayments recently due to the liquidity crisis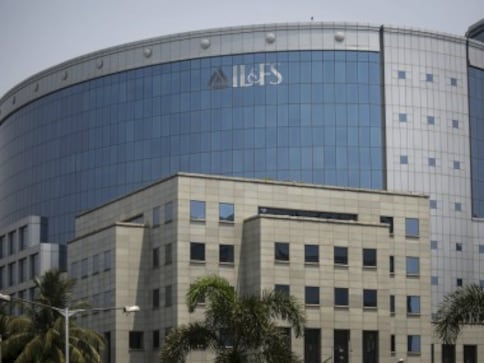 Mumbai: The newly constituted board of Infrastructure Leasing and Financial Services (IL&FS) Monday said it has appointed three advisors to formulate and execute a resolution plan for the debt-ridden company.
Arpwood Capital and JM Financial have been appointed as the financial and transaction advisors (FTAs), while Alvarez and Marsal (A&M) as the restructuring advisor to the company's board, according to a release.
The FTAs, along with other advisors, would be advising the new board on solutions towards the resolution for IL&FS. The two agencies would also undertake valuations across divestment and monetisation, it said.
A&M, as restructuring advisor, would assist the board in maintaining strict controls on and managing liquidity on a day-to-day basis at all levels in the group, it added.
It would also evolve a resolution plan and management of stakeholders with regards to the resolution at the time of implementation, the release said.
It can be noted that the previous board had also appointed Alvarez and Marshal to formulate a turnaround strategy.
"At a meeting of the board of directors of IL&FS held last week, the board has considered it important to harmonise all asset monetisation activities, including ongoing initiatives and to undertake the same in a transparent and speedy manner aligned with the broader objective of optimising the interest of different stakeholders," the company said in the release.
IL&FS and its subsidiaries have defaulted on several debt repayments recently due to the liquidity crisis. It needs an immediate capital infusion of Rs 3,000 crore and is also planning a Rs 4,500-crore rights issue.
The company as of March 2018 owed over Rs 91,000 crore to banks and other creditors.
On October 1, the government superseded the board of IL&FS and appointed a new board, with banker Uday Kotak as its executive chairman.
Besides Kotak, other members of the new board are former Sebi chairman GN Bajpai, ICICI Bank non-executive chairman GC Chaturvedi, IAS officer and the director general of shipping Malini Shankar and Vineet Nayyar, veteran auditor Nandkishore and CS Rajan, former chief secretary of Rajasthan.
In its second meeting held on 12 October, the new board appointed nominee directors for eight of IL&FS subsidiaries. It also announced several austerity measures
related to personnel and operating expenses.
After the first board meeting on 4 October, Kotak had hinted that the crisis at the infra lending and engineering conglomerate was much more complex than earlier thought as the number of its subsidiaries and associates have more than doubled to 348.
He had also said that the resolution will take some time and the board's focus is to preserve the fair value of the assets and the enterprise to the maximum extent.
The board after it's first meeting had said it is required to give a roadmap for the company to NCLT by 31 October.
Business
It must be kept in mind that the interest rate on fixed term deposits is different for senior citizens. Furthermore, these rates are subject to change without prior notice
Business
This fee has been introduced to stop credit rotation through bogus rent payments and the move will come into force from 20 October 2022