IL&FS crisis shows warts of smart alec financial engineering; govt must treat it as opportunity for reform
The IL&FS crisis is best treated as an opportunity to end a PPP mess so that the role of the state and private sector companies are properly delineated with clarity on accountability at various levels.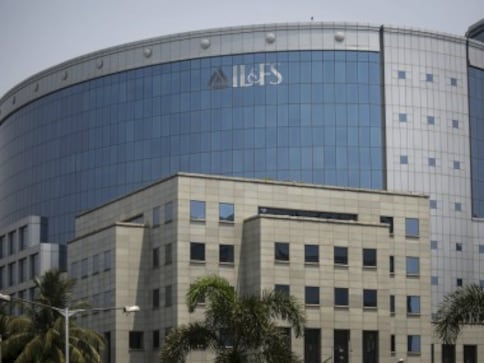 Is it a bird? Is it a plane? Or is it a fancy flying beast with its feathers cut mid-flight?
The easiest way to understand the crisis at Infrastructure Leasing & Financial Services (ILFS) may be to picture a cubist painting by Picasso, with all sorts of odd shapes and eyes intersecting in a format indecipherable to the ordinary viewer. The discerning eye of the highly qualified critic might see in it a great work of financial art, but, with the government taking over the board of the beleaguered flagship of a complex group of companies — a few of them listed, most not — it is clear that a so-called 'systemically important'  company (which is a fashionable bureaucratic jargon for too-big-to-fail) was playing with various forms of public money before the whistle blew.
What we see in hindsight is an empire built by technocrats presiding over a fragile ecosystem of convoluted ideas and bloated egos in a state of drift. This turns out to be a sophisticated version of what is the OPM (Other People's Money) game. The genesis of IL&FS's dubious glory can be traced to the shortage of funds India felt in the 1980s that after the ushering in of economic reforms gave rise to some sprightly financial engineering in the 1990s under the larger umbrella of public-private partnerships (PPP) on the one hand, and the availability of long-term foreign funds on the other from sovereign or quasi-sovereign institutions on the other. Japan's Orix and the Abu Dhabi Investment Authority are among the key shareholders of IL&FS, apart from the Life Insurance Corporation (LIC).
Short of funds but eager to build infrastructure, the Finance Ministry blessed this venture, no doubt encouraged by some kind of an old boys' network approach.A  bunch of technocrats, aided by leading stakeholder LIC, built their own power base on the edifice of this hunger for growth.
Retired ILFS chairman Ravi Parthasarathy and ousted chairman Hari Shankaran were among the key movers and shakers in this game that has since ushered in 169 subsidiaries over three decades or so.
It would be inappropriate to draw a parallel between the IL&FS crisis and the fraud at the erstwhile Satyam Computer Services apart from the technicality of the government invoking company law provisions to override its board. At stake in the Satyam case were the welfare of employees and the state of corporate governance in India -- but there was no significant involvement of taxpayer money or public sector capital or loans.
In the case of IL&FS there may not necessarily have been any fraud in the orthodox sense of the term. We seem to be headed for a forensic audit of sorts -- implicit if not explicit -- at ILFS. The ousted board may have its own case and we might have to choose between the lesser evil of mismanagement and the greater one of 'gold-plating' to hide balance sheet ills. But what is clear is that we had a house of cards built by high-profile men and women (and that includes otherwise famous independent directors) presiding over a vast empire with not much personal skin in the game apart from their own reputation. Add to this haggling about valuations and the plans of different ego-driven bureaucratic officials reigning over key stakes, and we have a financial thriller with a denouement that visited them this week as the central government cracked the whip.
The new board in conjunction with the National Company Law Tribunal will in effect conduct an inquiry. What we see emerging is the outcome of a high-end corporate equivalent of complex shareholdings chasing loans whose cash flows did not happen smoothly, resulting in ugly defaults.
So who picks up the bill? Take your pick between the public sector bank depositor, LIC premium subscriber and, of course, the eternal taxpayer. Mutual funds will have their own warts to show. In promoter-driven 'crony capitalist' companies, it is easy to pinpoint controlling families as erring entities.
In this case, the game is more complicated. What we see is a welter of bonds, loans, deposits, commercial papers and other instruments interwoven in cubist mystique providing India's dubious counter to America's derivatives that legendary investor Warren Buffett described ( as the "financial weapons of mass destruction.")
Mercifully and hopefully for Indians, the rot here may not be that deep because the contagion may be limited in scope and cushioned by a government bailout and overhaul, although the way non-banking financial companies (NBFCs) have been hammered in the stock market shows that sentiments can be more powerful than facts.
Whatever the details, the IL&FS crisis raises hard questions on how India needs to deal with PPPs for infrastructure building. The key point to note is that infrastructure finance companies end up treating public goods as if they were private consumption items. However, judicial battles and public protests by civil society groups and farmers in the case of the Noida Toll Bridge Company, the Gurgaon toll plaza, and other projects show that cash flows don't come easy. Add to this the fact that projects get stalled for various reasons linked directly or indirectly to either court cases or government policies and we get a Picasso painting. We saw how power projects linked to coal allocations and telecom companies linked to 2G spectrum both caused confusion and political tugs-of-war involving the government's role.
The NDA government has smartly made the issue political. "Deterioration in the financial performance and substantial leveraging of the IL&FS Group started many years ago on account of stalled projects in infrastructure sector largely owing to wrong decisions and policy paralysis before 2014," says the government statement justifying the supersession of the IL&FS board. On the ground, we have seen a Ponzi scheme of borrowed capital being used to compound previously borrowed capital.
With its debt totalling Rs 91,000 crore and assets valued at Rs 115,000 crore, on paper the IL&FS group seems to have sufficient net worth, but infrastructure assets cannot be treated like disposable inventories as they are public goods. This is not a fit case for a basement sale.
The takeover of the IL&FS board is most welcome as the buck does stop with the government in a venture blessed by the state in so many forms since the 1980s. Uday Kotak of Kotak Mahindra Bank has replaced Deepak Parekh of HDFC as the blue-eyed corporate troubleshooter for the finance ministry, but angels and demons dance mixed in this financial soap opera. We need to ask hard questions on how to measure the social outcomes of infrastructure projects on the one hand and the taxpayer and public sector bank costs on the other in a mix of public sector apples and private sector oranges.
We need to ask how private executives can play proxy roles in institutions that are effectively public in character. We need to find out how assets and liabilities are counted in a system where public policy and transient financial bureaucrats preside over a complex, sensitive financial system in which LIC the premium payer and the public sector bank depositor, are unsuspecting victims. Infrastructure projects cannot be treated simplistically but financial onus has to be simple enough in order to fix accountability. It is a tall order.
The IL&FS crisis is best treated as an opportunity to end a PPP mess so that the role of the state and private sector companies are properly delineated with clarity on accountability at various levels. We need a meaningful system of collaterals and guarantees to the extent possible. Above all, the IL&FS crisis shows the limits of Smart Alec financial engineering by empire-building technocrats with systemic responsibilities disproportionate to their individual skin in the game.
(The author is a senior journalist and commentator. He tweets @madversity)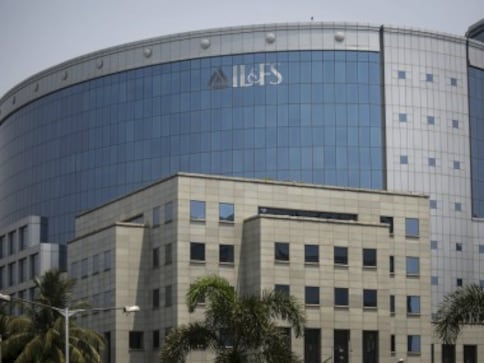 Business
The decision to form a sub-panel was taken in IL&FS's board meeting held on 28 June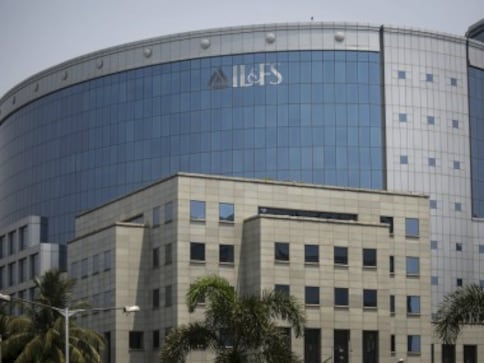 Business
IL&FS group has lined up a plan to divest as many as 24 projects to raise around Rs 30,000 crore and pare its mount of debt, which as of the June quarter stood at over Rs 91,000 crore, of which over Rs 57,000 crore is from state-run banks.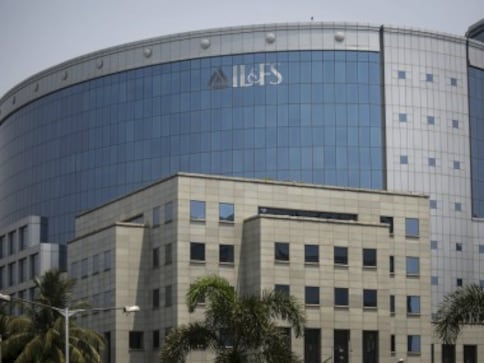 Business
The government, in a rare move, took control of IL&FS this month after the company defaulted on some of its debt, triggering fears of contagion across India's financial system.