IITs wrong in banning startups; protectionism has no place in free economy
Every 8-10 years, one sector booms and makes a beeline to IITs and other elite institutions with attractive job offers. The educational institutions need to remember that risk is part and parcel of any job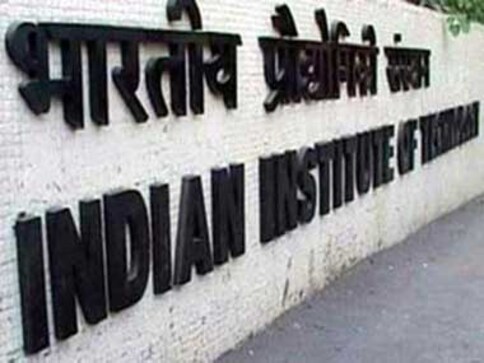 The Indian Institutes of Technology blacklisting companies from placement after some of them last year went back on their offers given to students smacks of a protectionist culture which is a wrong strategy in today's free world.
According to a report in The Times of India, the IITs have blacklisted about 31 companies, most of them startups such as Portea Medical and Grofers.
Last year, as many as 9 companies that took part in the placement programme for academic year 2016-17 at IIT-B reneged on their offers while some suspended it for six months. Around 26 students' careers were affected. The move by IITs comes in this context.
There are many who believe IITs are making a mistake by taking such a measure in order to secure their students' jobs.
Kris Lakshmikanth, Founder CEO & Managing Director, The Head Hunters India, Bangalore, comes down strongly on the move, which, he says, is just a short-term measure. "Those who want to hire from these institutions will go and get them. The only difference is that they will not be able to hire from campus. But that is not the only way to get students from IITs, is it?"
Allwin Agnel, Founder of PaGalGuy – an online community that facilitates anyone looking for information on MBA, entrance exams and other queries - concurs saying it is not the job of an educational institution to safeguard its student's career.
Why don't the placement cells at IITs vet these companies thoroughly before letting them come in and make offers, he asks.
"The onus lies with them too. What do they mean by blacklisting firms now?  They should instead educate their students on how to make a choice on the companies and sectors they would want to accept job offers from. Don't say x company is bad. Remember, even Google was a startup once. There is a limit to handholding students," he says.
B S Murthy, CEO, One Tech Ventures India, a Bangalore-based tech startup in the hiring space, terms the blacklisting as short-sighted. "IITs have to understand that in the landscape of a new narrative, new technology, failures are par for the course. They are not failures but attempts that did not work due to conditions that the startups could do nothing about," he says.
Risk is part and parcel
Students too should answer a few pertinent questions: What exactly were they thinking when they agreed to join these startups? Did they not factor in that the companies that come to campus on Day Zero, when the students are offered the highest pay packets, are risky?
It has to be remembered that the risk is a part and parcel of any job in today's fragile economic situation.
As Sreedhar Prasad, partner, E-commerce and startups, KPMG, says it is difficult to predict what lies ahead in the next six months. He reckons that at the placement a startup has to make an offer six to eight months before the student graduates.
So if a company is making a job offer now, it is done assuming that it will have contracts and business in the May-June period when the student joins. This is indeed difficult for any company to do, let alone startups.
The placement cell and IITs should realise that there is a cycle at play here, says another analyst. Every 8-10 years, one sector booms and makes a beeline to IITs and other elite institutions with attractive job offers. Then it goes bust like the dotcom sector in 2001 and the Lehman crisis in 2008.
It is the Indian startups, especially the ones in the once-highly-valued e-commerce sector, that are now seeing a sudden grounding as investors are tightening their purse strings and pressuring the companies for returns. From the sector, there is a flow of negative news, including job cuts, top level exits and cut in valuation. The recent Flipkart-IIM-Ahmedabad fracas is just a case in point that brought the issues to the fore.
Prasad of KPMG has a solution. "I feel it would be better to advance placement close to the convocation. There is about a month's gap after the student finishes writing his exams and is expecting results. This should be good enough for the startup to know its financial condition."
Culture of entitlement
The move to ban startups smacks of babudom and as Sairee Chahal, CEO and Founder, Sheroes.in - a website that focuses on women and the career space terms it - it is a sarkari reaction.
She says bans don't have a place in a free market economy. "By banning some start-ups, the IITs are creating a culture of entitlement. This [the job sector] is the real prep for which students have been studying and coached at these institutes. They must learn to face the consequences," she points out.
True. A large number of graduates from institutions such as IITs, IIMs and also government services like IAS come with a chip on their shoulder. But when it comes to jobs, that is not what works. "I have a number of IIT graduates who are jobless now and have registered with us," says Lakshmikanth of Head Hunters India.
The nine companies that have been blacklisted by IIT-B are: Portea Medical – online pharmacy player, Johnson Electric – a Chinese firm, PepperTap – on demand grocery delivery service company,  GPSK – an investment firm, Cashcare Technologies – financial technology services firm, Indus Insight – management consulting firm, LexInnova – a Houston based American consulting firm, LeGuarde Burnett Group – management consulting firm, Mera Hunar – a placement firm.
Case of Portea
Portea Medical made around nine offers last academic year to IITs in Delhi, Kharagpur and Mumbai. Of these, it honoured four to IIT Delhi and Kharagpur, but reneged on its offer to IIT-Bombay. Sources told Firstpost that with three acquisitions – Health Mantra, Medybz Pharma, PS Takecare – done in November, December and January in 2015-'16, the company did not have the need to hire more. The students were slated to join in June 2016, but Portea reneged on its commitment to IIT-B.
The dynamics of the business made it impossible to hire more though the company made a few offers in IIT-B, said sources close to the company. "We understand students have been impacted and that is an unfortunate reality, but educational institutions must be cognizant of the dynamics of business, too," the source said.
Shreyash Gupta, Head – Placement Cell, and a fourth year student of chemical engineering says that the decision to ban these companies from the IIT-B campus was taken at a pan-India level at the All IIT Placement Committee (AIPC).
"We are not against start-ups per se. We have proposed the names of these 9 companies which are a mix of start-ups and established firms," he says, adding that start-ups will be part of the placement process at IIT-B this year, too.
On being asked if the banning of these nine companies will ensure that the start-ups and the other established companies who come to the campus during placement season this academic year will not revoke their offers, Gupta said that it is a risk that will have to be taken.
The difference is that IITs across India are willing to factor in the risks for offers from companies that have not gone back on their commitments. Will that mean more companies will be banned next placement season if they are unable to honor their commitments?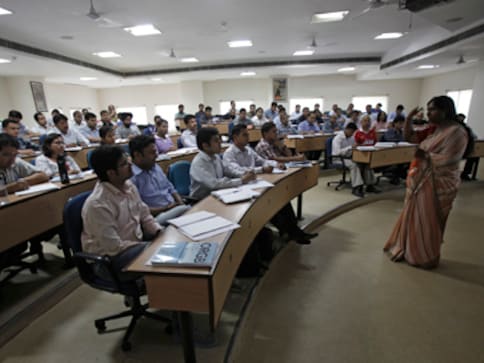 India
Agenda-driven activism in the name of academic freedom may distract research scholars from their pursuit of research, and even jeopardise the careers of bright scholars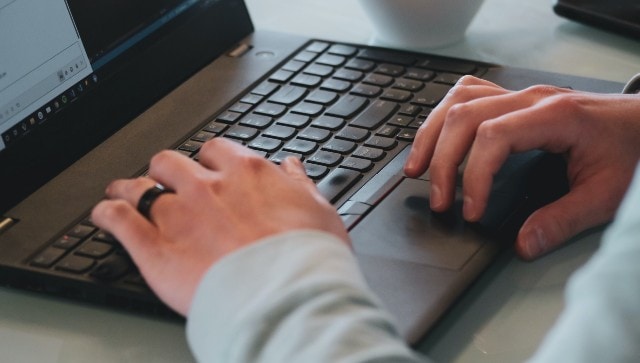 India
It is to be noted that the CAT Result 2021 date has not been officially announced by IIM Ahmedabad. However, past CAT exam result trends analysis shows that the result is likely to be announced today
Business
Prime Minister Narendra Modi termed IITs as India's Instrument of Transformation.