IITs ban 20 start-ups in placement season: Ten lessons for students, entrepreneurs
Sectors that lose their sheen and thus do not attract students from prestigious institutes have taken place cyclically in the country.
When IITs decided to ban 20 start-ups from taking part in their placement offers, were they hasty? It is not that only start-ups have revoked their offers to students. Many established companies have revoked their offers in the past, says Kris Laxmikanth, Founder CEO & Managing Director, The Head Hunters India, Bangalore.
Sectors that lose their sheen and thus do not attract students from prestigious institutes have taken place cyclically in the country. The dotcom bust in 2001 and then the Lehman crisis in 2008 made these sectors pariahs for campus recruitments. ''It is a churn that is periodically taking place and now it is the turn of start-ups," points out an analyst.
Can a few start-ups being blacklisted make it easier for students to make 'safe' , `secure' and 'stable' career choices?
Firstpost spoke to people in the industry and start-up founders to find out what this ruling from IITs will mean for the sector. The reactions were varied with many supporting the stand the IITs have taken and terming it as a right step, but there were also a few who felt students at premier institutions like IITs were being honed in their skills not only for their future careers but also on how to make good a bad situation. So what is this fuss about, they ask.
Here are a few lessons from the IIT ruling for start-ups and students, too:
A strong message sent: Paula Mariwala, Partner, Seedfund, and Co-Founder, Stanford Angels says that IITs have sent a strong message across to campus recruiters: Learn to honor your commitment to students. "Start-ups must be more judicious when they make offers. However, market conditions are fluid and students must factor that too," she says.
Defence mechanisms needed in campuses: The start-up scene in India is maturing from every perspective. The IIT graduate is only a engineering student with hardly any exposure to the real world, says Ankur Bisen, Senior Vice President, Teknopak Advisors.  "Start-ups offer big salaries and this is the only motivator for students to decide on accepting their offers. Many students have loans and family responsibilities which influence their decision to take up these job offers. When the music stopped [in the once buoyant start-up sector], the risks have unfolded. So I feel, campuses must put down a defence mechanism in place to protect students."
Social fabric must be paid attention to: Though GMV growth, order values and returns are important, there are other aspects of running a business that start-ups must pay attention to. Suchi Mukherjee, Founder and CEO, Limeroad - an online social commerce platform for men and women,  says that "long-term sustainable and credible brands will have to co-exist with the existing social fabric in order to create true value. All businesses – whether start-ups or not – have to increasingly pay a lot of attention to it."
Banning is a sarkari-type reaction: The decision to ban a few start-ups from making job offers to IIT graduates reeks of a sarkari kind of reaction, says Sairee Chahal, CEO and Founder, Sheroes.in - a website that focuses on women and the career space. Chahal says bans don't have a place in a free market economy. "By banning some start-ups, the IITs are creating a culture of entitlement. This [the job sector] is the real prep for which students have been studying and coached at these institutes. They must learn to face the consequences."
Don't invite start-ups that have no sound business models: Not just the premier institutions, but counsellors too should take a strong stand on start-ups who don't honor their commitments, says Dr Githa Heggde, Senior Associate Dean, Welingkar Institute of Management and Research, Bangalore and also Vice Chair, CII Indian Women Network, Karnataka. "Institutes must do a background check of organisations who come for campus recruitment. A good institute will not aim for 100 percent placements but focus on a good career path for its student," believes Heggde.
Don't be reckless in hiring: Start-ups should not be swayed by trends, says Sidharth Gupta, Co-Founder, Treebo Hotels - a technology-enabled budget holiday chain. "The problem arises when well-funded start-ups start allocating ill-thought-through budgets for hiring, just like they would do for marketing or for opening a new office. In the process, you are neither thinking about how you will excite and develop your new recruits, nor about how you will make the most of their capabilities for your organisation."
Start-ups must be transparent: Are start-ups promising more than they can deliver? Vipin Pathak, Co-Founder and CEO, Care24 - a home healthcare service provider, feels that if start-ups were honest and transparent about the basics before going out to hire from campuses, this situation of being banned could have been avoided. "The problem with many start-up companies is that they take things for granted not knowing that the market has many quicksands. A clear vision and a broad road map are a must in their strategies." When things go bust or when offers are revoked and/or suspended job, then it would do start-ups good to invest in communications, says Pathak. The communications team would be able to clear things on behalf of the start-ups when things don't work out, he says.
Myopic investors to blame, too: When funding becomes the sole aim of entrepreneurs, then these kind of mistakes can happen which throw start-ups in a spot, says Atul Hegde, Co-Founder, Rainmaker Ventures - an early-stage venture capital fund. He feels this can be avoided if investors back sound businesses.
Start-ups offer a huge learning curve: No one is forcing IIT graduates to join start-ups, aver most analysts. They make this career decision as they know that the learning curve is much larger in this sector than in conventional companies. "Many campus recruits join start-ups because they have entrepreneurial aspirations. It is a drastic step to blacklist start-ups like the IITs have done, though it is true that several students have been left high and dry when job offers were revoked," said Ronesh Puri, Managing Director, Executive Access -- C-level executive search firm, adding it is a tightrope that has to be managed by start-ups and IITs.
A bad or revoked placement offer is an experience, too: Amitabh Mishra, Founder, Gofro -an online travel planning and booking marketplace for Indians travelling abroad, is an IIT Kanpur graduate from the 1995 batch. He says that what the IITs  are trying to do by banning start-ups is safeguarding its students like any parent would do. Mishra went through a similar experience of a job offer being revoked while at campus. Undeterred, he approached the company and they gave him a different role which was not to his liking. Mishra quit after two months and was jobless for 8 months. But the difference for an IITian without a job or one who has lost his job, says Mishra is this: IIT teaches its students to have faith in their capabilities and prepares them to face setbacks. "That is why I have traversed a long career in India and Silicon Valley and become an entrepreneur," says Mishra.
India
He came to the social media spotlight, courtesy a video that went viral in January 2020, where he was allegedly heard 'instigating people' to cut Assam off India during a speech at the Aligarh Muslim University on 16 December, 2019
India
The JEE Advanced results will include details such as subject-wise marks, total mark cut-off, CRL rank, and so on.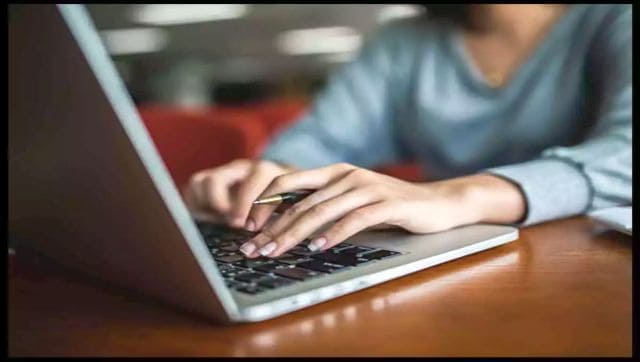 India
Candidates can also apply for the exam till 29 October by paying a late fee of Rs 500. The exam is scheduled to be held on 23 January from 9.00 am to 12.00 pm