IIP flop show: With investments tepid, training guns at Urjit Patel for growth pill is a joke
Forced rate cuts can increasingly impact savers rather than benefit the borrower since banks will use this opportunity to quickly cut their deposit rates and go slow on lending rate cuts.
Urjit Patel, the new governor at the Reserve Bank of India (RBI), has some good news and bad news to start with.
The retail inflation, which breached the upper band of 6 percent in July, has pulled back substantially in August to 5.05 percent. This is because of a major decline in food inflation that fell from 8 percent in the previous month to 5.8 percent. Prices of vegetables showed an easing trend after several months of upward move, thanks to a good monsoon. As Firstpost has been highlighting in earlier articles, food prices was the villain in the inflation story.
Does this mean a rate cut in October? Most economists believe that chances for an early rate cut is unlikely given that the central bank wouldn't want to rush in to lower its guard too soon given that a slew of factors could still throw negative surprises on the inflation-front. This includes demand pressures generated by higher wage bills and uneven rains in parts of the agrarian states.
A rate cut is, however, inevitable sooner than later this year-end for two reasons. One, the possibility of US Federal reserve hiking its key rate in the September-December period and mounting concerns on the domestic growth front, which has strengthened the calls for rate cuts.
It has already begun.
The first reaction from economic affairs secretary, Shaktikanta Das to IIP numbers makes it evident that the Government is keen for an early rate cut from the RBI, which will put pressure on the central bank sooner or later. "With regard to the rate cut, there is a direct relationship between the inflation figures and policy rates of the Reserve Bank. So, inflation has moderated as expected. I would, therefore, expect RBI to take this into consideration and take its call. I'm sure they will consider all the aspects and take a call," the PTI quoted Das on Monday. It wasn't long ago when Commerce Minister Nirmala Sitharaman asked for a 200 basis points rate cut from RBI.
To put it simply, what it means is that the pressure is mounting on the central bank governor, Patel, to press the rate cut button.
Where is the money?
The worrying set of numbers that came on Monday was that of Index of Industrial Production (IIP), which contracted by 2.4 percent in July.
The recent Gross Domestic Product (GDP) number (April-June), at 7.1 percent, too has come as a worry for the Narendra Modi-government. It is only logical that the government will pass the onus to the central bank to bring down interest rates and give a support to the growth.
But, the fact remains that the central bank doesn't have a big role to play in aiding growth at this stage. The reason, as Firstpost has been highlighting for a while, is that it is lackluster investment activity on the ground, not high interest cost that is hampering industrial recovery. Every new set of data released by the government offers corroborative evidence to this belief. Particularly, private sector participation in the overall investment activity is far less than what it should have been ideally.
The July IIP numbers too doesn't tell a different story either. The IIP internals show a sharp contraction in the capital goods segment by 29.6 percent, indicating poor investment activity on the ground.
"July's performance reinforces that investment activity continues to struggle in the face of weak private sector participation, even as public spending picks part of the slack," Radhika Rao, chief economist at Singapore-based DBS bank said in a note on Tuesday. This aspect was highlighted by Soumya Kanti Ghosh, chief economic advisor at State Bank too in his comment on the IIP numbers.
"This does not portray an encouraging trend. The sector is struggling to execute and translate the same in topline growth. While the Government is trying to push up public expenditure, private sector investment continues to be weak, resulting in a weak industrial recovery," said Ghosh.
Investment plays spoilsport
In the April-June GDP numbers too, what played spoilsport was the investment part. A contraction in the gross fixed capital formation (GFCF) numbers further by 3.1 percent in the June quarter as compared with 1.9 percent contraction in the January-March quarter showed that investment cycle hasn't turned the corner yet. It tells us that India's growth story largely remains a consumption-led, government-funded narrative rather than something triggered by fresh capital expenditure by private sector.
Investments aren't happening also due to poor global economic conditions. When things aren't too well, investors typically prefer to preserve capital rather than investing elsewhere. The second reason is India-specific problems-—infrastructure issues, bureaucratic hurdles and taxation issues. The Modi government's efforts to change this approach have begun to alter sentiments but for that to translate to action, it will take a while.
D K Joshi, chief economist at Crisil, said excess capacity is a major reason for the pause in private investments. "This has to revive gradually as consumption picks up,' Joshi said.
The problem with relying too heavily on interest rate cuts is that in a scenario when real investments are not happening (or when industries aren't not doing too well), a rate cut-spurred artificial demand for money can actually turn counter-productive to the banking sector. The biggest evidence of this is the current pile of bad loans on the books of state-run banks. Also, forced rate cuts can increasingly impact savers rather than benefit the borrower since banks will use this opportunity to quickly cut their deposit rates and go slow on lending rate cuts.
The Modi-government has its task cut out here -- to revive investments, mainly from the private sector. Patel may not have a big role in this, although lower interest rates can help investments to some extent but cannot kick-start the investment cycle. Training guns at the RBI to deliver the growth pill is unlikely to help.
(Kishor Kadam contributed to this story)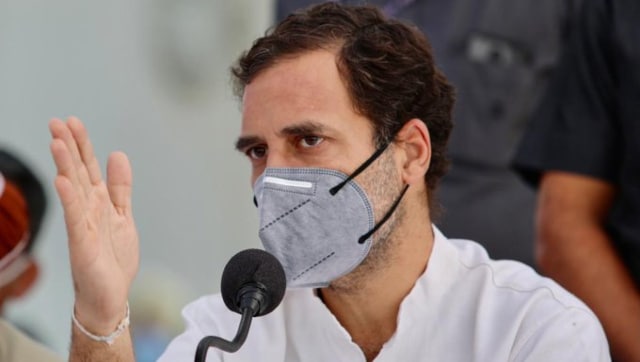 India
BJP leaders hit back at the Congress leader and said that Gandhi should get out of social media and work on the ground and should speak to CMs of Congress-ruled states about alleged irregularities in COVID vaccination programme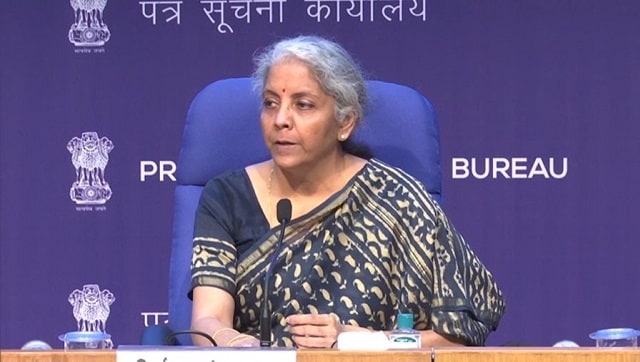 India
The Council stated that tax cuts will remain in effect till 30 September, and can be extended further upon nearing the deadline
World
After the El Salvador move, countries like Argentina, Brazil, Panama, and Paraguay have also endorsed the move on social media