If Air India is turning around, why should LIC offer low-cost loan to the Maharajah?
Talks with Air India for a softer loan rate comes after the insurer last year in a similar agreement had announced to provide financial package of Rs 1.5 lakh crore till 2020 to Indian Railways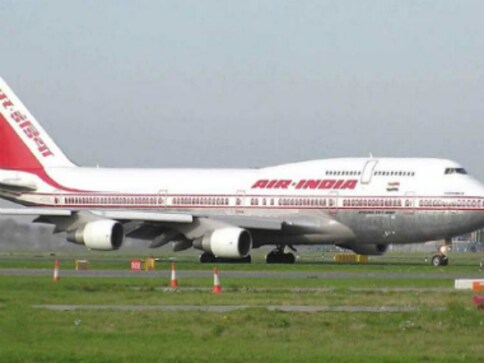 National carrier Air India, saddled with huge debt and other major operational challenges over the past few years, seems to be getting its act together and working towards a quicker turnaround.
Few days after the airline reported its first operating profit in the last ten years for the fiscal year ended 2015-16, the cash-strapped company has now announced it has cut its debt by Rs 5,000 crore in the last fiscal.

As it works towards becoming fully profitable ahead of its schedule under the 10-year turnaround plan, the carrier has brought down its debt to around Rs 46,000 crore at the end of March this year.
"We have phased out more than Rs 5,000 crore debt from the books in the last fiscal and it now stands at around Rs 46,000 crore," a top Air India official said.
The airline had a total debt of Rs 51,367.07 crore at the end of 2014-15 fiscal.
Even as the airline has been reporting improved operational performance besides working on ways to pare debt last fiscal, the debt-laden airline will be seeking help from national insurer LIC to convert its high-cost debt.
Of the Rs 46,000 crore debt post the reduction in dues, an Air India official said Rs 28,000 crore are short-term loans and the rest are long-term borrowings.
According to a report in Times of India, top officials of Air India and Life Insurance Corporation (LIC) are in discussions wherein the former wants its current 10 percent rate of interest on its working capital loan of Rs 10,000 crore be converted to 7 percent by the government-controlled insurer. The lowering of interest rate will help Air India save Rs 300 crore annually on its loan dues.
"AI's total loan is about Rs 50,000 crore, of which Rs 28,000 crore is working capital loan at an interest rate of 10 percent. We are seeking to convert whatever possible of this working capital loan to a LIC loan at 7 percent. Switching Rs 10,000 crore will lead to a saving of Rs 300 crore annually in debt servicing," the Times of India reported quoting a source.
Talks with Air India for a softer loan rate comes after the insurer last year in a similar agreement had announced to provide financial package of Rs 1.5 lakh crore till 2020 to Indian Railways. The Railways has already received first instalment of Rs 2,000 crore loan from the insurer at around 7 percent interest rate.
The question here is: Will the country's insurance behemoth keep fiddling with public money to bailout government companies facing huge losses incurred over the past years?
In the past, there were several instances where LIC was allegedly used in bailing out disinvestments of government-controlled entities.
On queries about LIC being roped in to bailout  disinvestments, finance minister Arun Jaitley said last year, "LIC is not a body which invests only to bailout the government in disinvestment. In issues by private companies, LIC also participates. It stocks the shares as part of its investments and then sells them at an appropriate time."
In fact, last year in the IOC stake sale, the government managed to garner Rs 9,379 crore primarily because LIC bought significant stake during the offer for sale of the state-owned oil company.
"LIC has bought a significant stake in the Indian Oil issue," a Mint report said last year quoting the head of a brokerage firm.
Besides Air India, will the cash-cow LIC be used as a tool to offer funds at lower rates of interest to other government firms facing challenging operational issues besides servicing huge debts.
For instance, state-run BSNL had an outstanding debt of Rs 7,666.94 crore as on January 31, 2016, while that of MTNL stood at Rs 13,529.62 crore at the end of February this year, former telecom Minister Ravi Shankar Prasad had said in a written reply to Lok Sabha in March this year.
With regards to Air India, the airline is staying afloat on a Rs 30,231 crore bailout package extended by the previous UPA government in 2012 for a period of up to March 31, 2021.
For the first since the merger of Indian Airlines, Air India has reported an operating profit of Rs 105 crore in 2015-16 on the back of lower fuel costs and higher passenger numbers. It had an operating loss of Rs 2,636 crore in 2014-15.
Analysts say a fall of nearly 31 percent in fuel costs in the last financial year compared to the year-ago period was a key factor in the airline becoming operationally profitable.
Sources had said the airline's net loss after interest declined to Rs 3,837 crore in the last fiscal, from Rs 5,859 crore in 2014-15.
However, a Firstpost report had highlighted that although the operational profit is a significant milestone for the ailing national carrier, it could soon evaporate if oil prices go up.
So, it could be said that not many cost initiatives, but savings from benign global crude prices saved it the blushes in 2015-16.
In fact, a media report recently said that the airline has once again missed the target for a modest operational profit for the first quarter of the current fiscal and posted a loss. Unsure about its ability to service the huge debt, the airline's management wants a corporate debt restructuring from the banks for its survival.
(With PTI inputs)
Business
As per the CAG report, the IT systems in PSU insurers lacked appropriate validation checks and controls, resulting in lapses such as multiple settlement of claims and excess payment over and above the sum insured among others
India
"The additional 24 flights include two new frequencies from Delhi to Mumbai, Bengaluru and Ahmedabad, and from Mumbai to Chennai and Hyderabad, as well as one new frequency on the Mumbai-Bengaluru route and Ahmedabad-Pune route," the airline said.
Education
Life Insurance Corporation of India Housing Finance Limited has opened its online application window to the posts of assistant and assistant managers. Candidates can apply through the official website of LIC on lichousing.com.