IDFC, Shriram Group merger called off over differences in deal valuation
In July, infrastructure lender IDFC, which entered the banking space in 2015, and Piramal Group's financial services firm Shriram entered an agreement for a merger plan to create the largest retail-focussed bank in the country
New Delhi: IDFC Ltd today said the proposed merger between IDFC Group and Shriram Group has been called off as the two were unable to reach a common ground on the share swap ratio.
In July, infrastructure lender IDFC, which entered the banking space in 2015, and Piramal Group's financial services firm Shriram entered an agreement for a merger plan to create the largest retail-focussed bank in the country.
"This is to inform you that despite best efforts, IDFC Group and Shriram Group have not been able to reach common ground on a mutually acceptable swap ratio for the merger," IDFC Ltd said in a regulatory filing.
Following this, it said, both the parties have agreed to call off discussions on a "potential merger and the exclusivity period pursuant to the CES Agreement entered into between the concerned parties stands terminated with immediate effect."
There was a period of 90-days to explore merger options between the two entities.
As per the plans, almost all key businesses of the Shriram Group were to merge with either IDFC Bank or IDFC.
Analysts had already raised doubts on this plan saying it would not be easy to merge them given the Reserve Bank's reluctance to allow corporate entity entering into banking sector as well as its norms capping promoters' stake to under 10 percent.
They also cited Piramal Group's large and successful real estate business as another hurdle.
IDFC Ltd stock closed 2.68 percent down at Rs 61.70, while that of Piramal Enterprises moved up 2.08 percent to Rs 2,760 on BSE.
Business
The ban restricting Mastercard from adding new customers in July 2021 had come after it had failed to adhere to the Reserve Bank of India's rules of data storage. The central bank had then mandated that all service providers store the data relating to payment systems in India
Education
The RBI recruitment exam is scheduled to be conducted as an online test on Saturday, 9 July. The paper will consist of 100 questions and will have a maximum of 200 marks.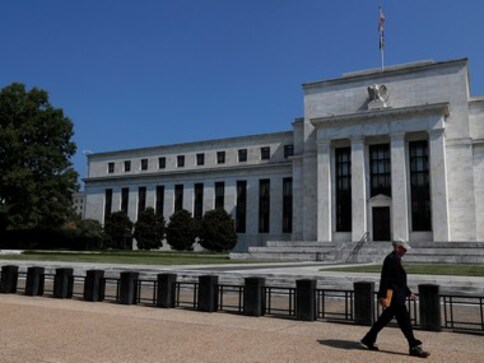 India
The Federal Reserve interest hike of 75 bps could trigger a churn in equity markets, cool off investor enthusiasm and further weaken the Indian currency against the Greenback