IDFC, Shriram Group merger called off over differences in deal valuation
In July, infrastructure lender IDFC, which entered the banking space in 2015, and Piramal Group's financial services firm Shriram entered an agreement for a merger plan to create the largest retail-focussed bank in the country
New Delhi: IDFC Ltd today said the proposed merger between IDFC Group and Shriram Group has been called off as the two were unable to reach a common ground on the share swap ratio.
In July, infrastructure lender IDFC, which entered the banking space in 2015, and Piramal Group's financial services firm Shriram entered an agreement for a merger plan to create the largest retail-focussed bank in the country.
"This is to inform you that despite best efforts, IDFC Group and Shriram Group have not been able to reach common ground on a mutually acceptable swap ratio for the merger," IDFC Ltd said in a regulatory filing.
Following this, it said, both the parties have agreed to call off discussions on a "potential merger and the exclusivity period pursuant to the CES Agreement entered into between the concerned parties stands terminated with immediate effect."
There was a period of 90-days to explore merger options between the two entities.
As per the plans, almost all key businesses of the Shriram Group were to merge with either IDFC Bank or IDFC.
Analysts had already raised doubts on this plan saying it would not be easy to merge them given the Reserve Bank's reluctance to allow corporate entity entering into banking sector as well as its norms capping promoters' stake to under 10 percent.
They also cited Piramal Group's large and successful real estate business as another hurdle.
IDFC Ltd stock closed 2.68 percent down at Rs 61.70, while that of Piramal Enterprises moved up 2.08 percent to Rs 2,760 on BSE.
Find latest and upcoming tech gadgets online on Tech2 Gadgets. Get technology news, gadgets reviews & ratings. Popular gadgets including laptop, tablet and mobile specifications, features, prices, comparison.
science
The collision took place 7.5 billion light-years from Earth and the black holes were about the size of Long Island.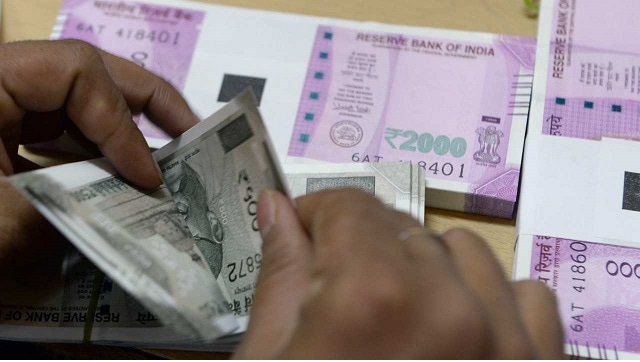 India
The RBI data also showed the current account deficit for the October-December quarter of fiscal 2019-20 was revised to $2.6 billion or 0.4 percent of GDP from $1.4 billion earlier.
India
The interest rates have started dropping, but they need to drop even further if the banks have to come around without too much pain, veteran banker KV Kamath tells Network18 Group Editor-in-Chief Rahul Joshi in an exclusive interview.