Idea-Vodafone merger heralds new phase of tough competition in telecoms; bankers and content consumers may hold the key
In a sense, the Idea-Vodafone merger was a forced marriage of convenience because Jio hit the market when the UK-based giant was planning its own Indian IPO (initial public offering), and the merger was seen as a backdoor way for Vodafone to get listed
Some 16 months after they got engaged in a mammoth telecom marriage, Kumar Mangalam Birla-led Idea Cellular and the Indian arm of UK's Vodafone are set to consummate their corporate wedding, having received a blessing from the Department of Telecommunications to create India's biggest telecom entity that has more than 400 million subscribers and 40 percent of industry revenues.
Yet, these 16 months have been momentous because while Idea and Vodafone went through the paces of their merger, Reliance Jio from Mukesh Ambani-led Reliance Industries Ltd made dramatic waves to capture an estimated 206 million subscribers and an 18 percent market share -- even without significant investments in wireless spectrum.
The big question now before the industry is how Airtel, Idea-Vodafone and Reliance Jio will face each other in a competitive market in which the game has clearly shifted from voice to data services. The easy framework of assumption is that Jio will attack the market from the bottom up while Idea Vodafone will hit it top down. But Airtel, with a 34.5 percent market share among 1.13 billion subscribers, is no mean player to get squeezed in the middle and has a strong consumer brand in an aspirational part of a potential consumer market of more than one billion people.
So we have to look for hidden or not-so-visible clues in the expansion to see where the industry might go. In a sense, the Idea-Vodafone merger was a forced marriage of convenience because Jio hit the market when the UK-based giant was planning its own Indian IPO (initial public offering), and the merger was seen as a backdoor way for Vodafone to get listed while minimising the valuation loss from the entry of Jio. At a current market value just a wee short of around Rs 24,600 crore, the listed Idea has lost 30 percent of its market cap since the merger was announced -- and is not even in the top 100 among listed Indian companies. When the merger was announced, its enterprise valuation excluding its Indus Towers stake was put at Rs 72,200 crore. You get the picture. Bharti Airtel's current market value of more than Rs 142,000 crore is 5X of Idea's. The $23-billion (Rs 157,000-crore) merger is on the face of it bigger, but we will have to see how the market really takes the consummated deal because many ifs and buts hang in the monsoon air.
Idea and Vodafone have spent a lot on spectrum and infrastructure. They spoke of Rs 14,000 crore in savings per year resulting from the 'complementary combination' at the completion of a four-year period. Yet, they recognised that the market potential was huge as data services extended to cover hundreds of millions of people. So we might look for topline growth and average revenue per user (ARPU) in the coming days as a more definitive indicator of the future.
Roughly a third of India's telecoms market is for broadband services, and was growing at more than 3.5 percent per month as this year began, with Reliance Jio already leading with a 44 percent market share. Grabbing juicy new data customers will be key in the coming days for both Airtel and Idea-Vodafone, which started this year with a combined market share of about 21 percent in broadband services. Bharti Airtel had close to 19.5 percent.
Spectrum, and its derivative, data, are commodities and hence the Aditya Birla group, with its expertise in aluminium and cement, may put its financial and trading expertise to good use to stay ahead in the market but it is not so easy because data is at once a wholesale and retail commodity. The Birla group, like Reliance, has a retail presence and a payments bank licence that might help.
Significantly, but not in a not so easily noticeable way, Idea made a start in digital content services including movies, music and magazines as it announced the merger. It might need more traction on that side to match Reliance Jio (which has since effectively acquired digital music service Saavn for $1 billion, and has links to Network 18 media entities and a key video entertainment investment in ALTBalaji from soap queen Ekta Kapoor's stable. All three giants have been sealing content partnerships to jostle for space in the ARPU game but as of now, Idea-Vodafone seems the weakest among the three. Kumar Mangalam Birla showed his content intent last year by hiring former Star TV India chief Sameer Nair in his personal capacity, while Airtel announced a strategic tie-up with Star's Hotstar app this year.
What we may be seeing is a somewhat loose vertical integration between content and carriage in the telecom space -- to the extent that both costs and regulatory preference for Net Neutrality permit.
Reliance Jio has laid out a Rs 50,000-crore plan to invest in a fibre-to-home push in a spectrum-light but access-heavy strategy but what is less visible is that Idea has spent nearly half that money already over the past three years in broadband infrastructure plans. That includes 51,000 km of optic fibre cables. It is tempting to guess that Kumar Mangalam Birla will throw more money at strategic content after the merged entity starts rolling to make all that capital investment sweat -- mind you, a lot of that is on an expensive wireless spectrum.
It is reasonable to think that the Birlas know how to handle bankers and also shed some assets to generate more cash. Just a day ahead of the DoT approval announcement for Idea-Vodafone, we had Bharti, Vodafone and Idea moving one step ahead in consolidating their two huge mobile towers businesses, Bharti Infratel and Indus Towers. While Idea-Vodafone's market value reflects a big debt pile, as asset shuffling and loan-shedding starts, the game may change. Nothing stops Idea-Vodafone from shedding more weight to turn more agile in the coming days, though tugs-of-war overvaluations are par for the course in the M&A game.
The Idea-Vodafone deal is proposed as a carefully designed merger of equals. Assuming Vodafone brings in global practices and customers and the Aditya Birla group brings in local chutzpah, the opportunities ahead may help shed some of the angst linked to piles of debt.
A tantalising mention in the Idea-Vodafone merger was to services for the Internet of Things -- a hot area in which machines with Internet connections will populate factories across the planet. Is that a killer app in which Vodafone's global footprint can get India big data service deals? Can the Aditya Birla group's manufacturing clout play a game in which Internet connections will go beyond people to cement mixers and assembly lines? Is there such a thing called average revenue per machine? What an Idea, sirjee?
Those are engaging questions as we crystal-gaze into the Digital Age. Disruptive new technologies may well throw up 'unknown unknowns' as a new era unfolds.
It is quite clear, however, that after Telenors, Aircels and sundry smaller players fell by the wayside, the clash of the three giants looks like a war of equals -- supervised by regulators who might want it that way. A lot might depend on merchant bankers and old-fashioned banks in how they buy into stories of a new phase of growth.
(The author is a senior journalist. He tweets as @madversity)
(Data support from Kishor Kadam)
(Disclaimer: Firstpost is part of Network18 Media & Investment Limited which is owned by Reliance Industries Limited)
also read
Business
Reliance Jio continued to disrupt telecom market with its free or low-priced offers while three or four majors fought for the pie tooth and nail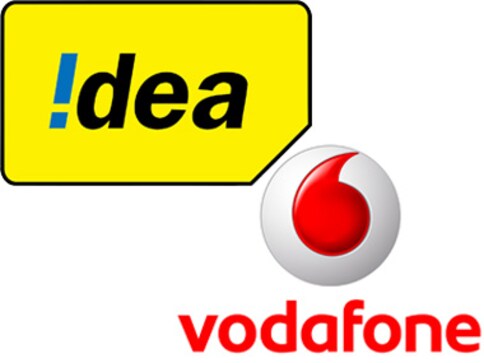 Business
The Idea-Vodafone deal was expected to be cleared in mid-June but the telecom department is considering to raise a fresh demand of around Rs 4,700 crore from Vodafone before granting clearance
Business
For Kumar Mangalam Birla the honor of being the chairman may be considerably neutralised by CEO and CFO doing the bidding of Vodafone