Idea shares tank nearly 10% after Vodafone merger announcement; market cap dips by Rs 3,692 cr
The merged entity, which will come into force over the next two years, will be headed by Kumar Mangalam Birla as Chairman.
New Delhi: Shares of Idea Cellular on Monday tumbled nearly 10 percent, wiping out Rs 3,692 crore from the company's market valuation, after the announcement of the merger of the Aditya Birla Group-run firm with Vodafone India.
Idea's stock plunged 9.55 percent to end at Rs 97.60 on the BSE. During the day, it plummeted 14.73 percent to Rs 92. On the NSE, it dived 9.62 percent to close at Rs 97.70.
Following the decline in the stock, the company's market valuation fell by Rs 3,691.87 crore to Rs 35,170.13 crore. On the volume front, 271.90 lakh shares of the company were traded on the BSE and over 20 crore shares changed hands on the NSE during the day.
"Telecom sector has undergone changes over the years. While on one hand, the sector witnessed consolidation in terms of players, on the other hand, competitive intensity has been equally high. In the current scenario, while the merger of Vodafone-Idea makes them dominant player, the competition could still be high in the data business within the industry," Abhishek Anand, Fund Manager Centrum Broking Ltd, said.
Vodafone India and Idea Cellular on Monday announced the merger, creating the India's largest mobile operator by customer and revenue market share.
The merged entity, which will come into force over the next two years, will be headed by Kumar Mangalam Birla as Chairman.
The all-share merger for both partners excludes Vodafone's 42 percent stake in Indus Towers and will be effected through issuing new shares in Idea to Vodafone and
result in Vodafone deconsolidating Vodafone India.
Vodafone will own 45.1 percent in the new company after transferring 4.9 percent to the Aditya Birla group for Rs 3,874 crore in cash concurrent with completion of the merger. Idea will hold 26 percent of the combined entity while the rest will be owned by public shareholders.
Among other telecom players, shares of Bharti Airtel ended 0.76 percent higher, while Reliance Communications slipped 0.26 percent on BSE.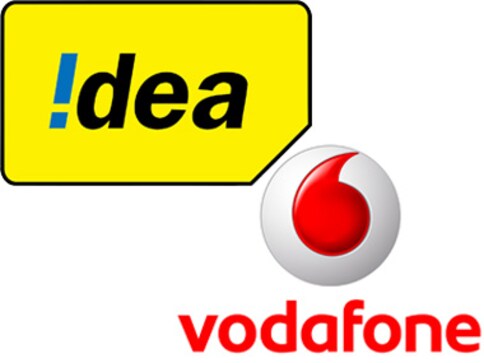 Business
The Idea Vodafone merger is expected to give breather to both debt-ridden firms Idea and Vodafone, from cut-throat competition in the market where margins have hit rock bottom with free voice calls.
Business
Shareholders of telecom operator Idea Cellular approved the new name 'Vodafone Idea Limited' for the company and plans to raise Rs 15,000 crore fund in the extraordinary general meeting held on Tuesday.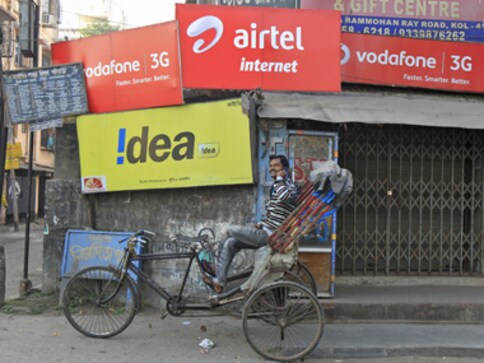 Business
The answer lies to that may lie with much Aditya Birla group chairman Kumar Mangalam Birla, whose Idea will name the chair to lead the merged entity, knows how to deal with mass market consumer trends compared with Mukesh Ambani