India's third-biggest mobile phone operator, Idea Cellular Ltd said it has called off its plan to buy telecom spectrum worth Rs 3,310 crore ($493 million) from smaller rival Videocon Telecommunications.
Idea, a unit of the Aditya Birla conglomerate, and nearly a fifth-owned by Malaysia's Axiata, had signed the deal last November to buy the radio airwaves in two service areas in the states of Gujarat and Uttar Pradesh for launching 4G services.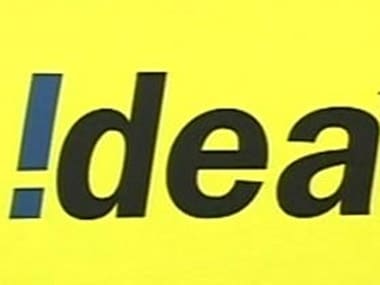 The company did not cite a reason for terminating the deal.
In a joint statement released today, the two companies said they have agreed to terminate the agreement regarding spectrum sale in Gujarat and UP (West) with immediate effect.
On November, 25, 2015, the Board of Directors of Idea had empowered the company to enter into an acquisition agreement for right to use 1800 MHz spectrum of Videocon Telecommunications in telecom service areas of Gujarat and UP (West) for an aggregate consideration of Rs 3,310 crore, it added.la
"No joint intimation of this transfer agreement for right to use spectrum under spectrum trading guidelines was filed with DoT, by the parties. Also, there is no cost implication to Idea on termination of the aforesaid agreement," the statement added.
Videocon had acquired spectrum in 1800MHz band, known as 2G spectrum, in these two service areas for a total of Rs 1,329 crore in November 2012 and made upfront payment of Rs 438.57 crore to the government. Meanwhile, Idea said it continues to aggressively launch its high speed mobile broadband 4G LTE services.
The company today also launched its 4G LTE services in the 10th telecom service area of Maharashtra & Goa, from Nagpur city. Idea said it owns 3G and 4G spectrum in 17 service areas representing 87 percent of its revenue (4G coverage 61 percent of revenue), and now offers high speed mobile broadband services (3G & 4G) in around 4,500 towns and 60,000 villages. The company said it remains on track to launch 4G LTE services in 750 key towns across these 10 telecom circles latest by end of June 2016.
PTI
Firstpost is now on WhatsApp. For the latest analysis, commentary and news updates, sign up for our WhatsApp services. Just go to Firstpost.com/Whatsapp and hit the Subscribe button.
Updated Date: Mar 17, 2016 10:37:52 IST