Idea Cellular completes merger with Vodafone India after NCLT nod; will become largest telecom operator in country
The combined entity of Vodafone and Idea Cellular will have nearly 443 million customers surpassing Bharti Airtel's 344 million users.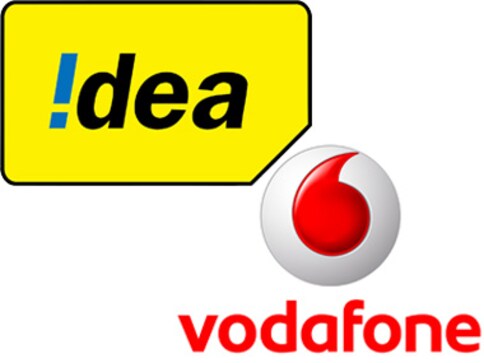 New Delhi: The mega-merger of Vodafone India and Idea Cellular has been cleared by the National Company Law Tribunal (NCLT), paving the way for the creation of India's largest telecom operator worth over $23 billion with a 35 percent market share.
The telecom juggernaut -- Vodafone Idea Ltd -- will dislodge the current market leader Bharti Airtel from the pole position, by its sheer size and scale.
The combined entity of Vodafone and Idea Cellular will have nearly 443 million customers surpassing Bharti Airtel's 344 million users.
A new board has been constituted for the merged entity "Vodafone Idea Ltd' with 12 directors (including six independent directors) and Kumar Mangalam Birla as its Chairman. The board has appointed Balesh Sharma as the CEO, the companies said in a joint statement.
The combination will have all-India revenue market share of 32.2 percent and take the numero uno slot in nine telecom circles, it said, adding that both Vodafone and Idea brands will continue.
The telecom giant will topple Bharti Airtel from its current pole position, and will have the firepower to take on competition in the Indian telecom market, which has intensified with the aggressive entry of Reliance Jio.
It will have a broadband network of 3.4 lakh sites and distribution network with 17 lakh retail outlets.
Kumar Mangalam Birla, Chairman Aditya Birla Group and Vodafone Idea Limited, said, "Today, we have created India's leading telecom operator. It is truly a historic moment. And this is much more than just about creating a large business. It is about our Vision of empowering and enabling a New India and meeting the aspirations of the youth of our country. The "Digital India", as our Honourable Prime Minister describes it, is a monumental nation-building opportunity. As Vodafone Idea, we are partnering in this initiative by building a formidable company of international repute, scale and standards."
On 26 July, the government had approved the merger of Vodafone India and Idea after the two firms provided for Rs 7,248.78 crore as one-time spectrum charge (OTSC).
The merger is expected to generate Rs 14,000 crore annual synergy, including opex synergies of Rs 8,400 crore, equivalent to a net present value of approximately Rs 70,000 crore," the statement said.
The net debt of the company stood at Rs 1,09,200 crore on 30 June 2018.
"The equity infusion of Rs 6,750 crore at Idea and Rs 8,600 crore at Vodafone, coupled with monetisation of standalone towers of both companies for an enterprise value of Rs 7,850 crore, provides the company a strong cash balance of over Rs 19,300 crore post payout of Rs 3,900 crore to the Department of Telecom (DoT)," the statement said.
Moreover, it added, the company has an option to monetise over 11 percent stake in Indus (the tower company), amounting to a cash consideration of Rs 5,100 crore.
Welcoming customers to India's leading telecom network, Balesh Sharma, CEO, Vodafone Idea, said, "As India's leading telecom operator with two popular and loved brands, the company has the scale and resources to ensure sustainable customer choice and introduce new technologies. We are committed to offer both our retail and enterprise customers an excellent experience while fulfilling their evolving digital and connectivity needs via new products, services and solutions. We will offer them more network coverage, more value and more excitement. My team and I look forward to your continuing support and invite you to enjoy the Vodafone Idea experience."
Telecom Secretary Aruna Sundararajan had last month said the government expects the market to stabilise post-merger.
"We expect to see robust growth in the telecom sector with the emergence of three strong private sector players, and one public sector player", Sundararajan had said.
With 1850 MHz of total spectrum holding, over 200,000 unique GSM sites and 235,000 kms of fibre, the merged company will offer voice and broadband connectivity across the country, covering 92 percent of the population and reaching nearly 500,000 towns and villages. This extensive infrastructure will allow customers to remain connected across the country even as it integrates and optimizes its network in a phased manner across circles, a company release said.
Customers will get access to a variety of digital services and solutions including mobile payments, Internet of Things (IoT), advanced enterprise offerings and entertainment via digital channels as well as  on-ground presence through 15,000 branded outlets and 1.7 million retail touchpoints across the country, the release said.
A regulatory filing by Idea said it will be renamed as Vodafone Idea Ltd, following the completion of all formalities and approvals. Post merger, the paid-up equity share capital of Idea Cellular stands increased to Rs 8,735.13 crore.
Himanshu Kapania has stepped down from the position of Managing Director of Idea Cellular with effect from 31 August 2018, but shall serve as non-executive director of the new company.
Shares of Idea Cellular were trading 1.10 percent higher at Rs 50.40 apiece on BSE.
The mega-deal was announced by Vodafone India and Idea Cellular in March 2017 to take on competition from richest Indian Mukesh Ambani's Reliance Jio, which has shaken up the telecom market with free voice calls and dirt cheap data offering.
--With PTI inputs
Health
Maintaining a balanced diet is one of the most important things to consider while you are breastfeeding
Health
If you are living in a nuclear family, it is the dad's responsibility to ensure the mom is well-fed to help feed the baby in turn
Health
Evidence has shown that breastfeeding prevents childhood illnesses and malnutrition, the risk of mortality and improves cognitive development