ED moves to revoke Vijay Mallya's passport; will he fall in line?
Mallya had skipped appearing before the investigative agency three times in a row in the over Rs 900 crore fraud case citing some or other reasons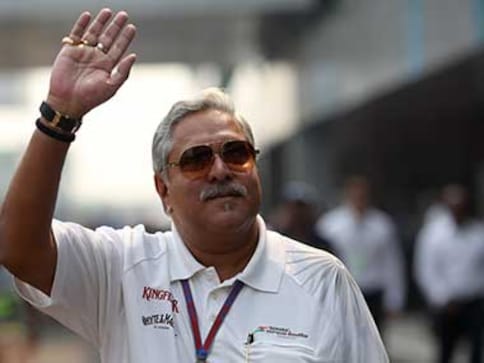 New Delhi - The Enforcement Directorate (ED) has sought to revoke liquor baron Vijay Mallya's passport in connection with its money laundering probe into the IDBI loan fraud case.
Mallya had skipped appearing before the investigative agency three times in a row in the over Rs 900 crore fraud case citing some or other reasons.
The latest move is aimed at putting pressure on the industrialist, who is at present believed to be in London. Once the passport is revoked, Mallya's stay abroad will face legal troubles. However, it remains to be seen whether Mallya will indeed fall in line or find some loop hole to escape this too.
Earlier officials had said they will take "appropriate" to take the probe forward in the case.
A PTI report said the central probe agency may even move a competent court in Mumbai to get a non-bailable warrant issued against him.
Mallya had last week informed the Investigating Officer (IO) of the case in Mumbai that he will be unable to depose personally citing the ongoing legal proceedings going on in the Supreme Court over settlement of loans.
He, however, had suggested his legal team could help ED in taking the probe forward.
The agency had issued fresh summons last week to Mallya asking him to appear on April 9 after he sought two extensions from the earlier dates of March 18 and April 2.
Officials had earlier said the agency has by and large two options in case an accused skips appearance on summons thrice, the maximum time allowed under the scheme of the Prevention of Money Laundering Act (PMLA).
The options include getting passport revoked and/or getting issued a non-bailable warrant.
The IO of the case had allowed Mallya's plea to postpone his appearance by considering both technical and legal grounds cited by him for his absence.
It is understood that Mallya, while seeking extensions, had informed the IO that cases related to bank loans were currently in the Supreme Court and he was trying to settle
these loans with the help of his legal and corporate team and, hence, would require some more time.
Mallya, who is facing legal proceedings for alleged default of loans worth over Rs 9,000 crore from various banks, was also directed by the apex court to disclose all assets owned by him and his family in India and abroad by April 21.
He is reported to be in the UK after he left India on March 2.
ED has registered a money laundering case against Mallya and others based on an FIR registered last year by the CBI.
The agency is also investigating financial structure of the now defunct Kingfisher Airlines and looking into any payment of kickbacks to secure loans.
With PTI
Business
Despite issuance of summonses and three NBWs, Vijay Mallya refused to join the probe against him, the ED lawyer said.
Business
UKs Crown Prosecution Service is arguing extradition case against Vijay Mallya on behalf of Indian authorities
Business
While ED is mulling options for its next action, it may not be "too keen" to accede to Vijay Mallya's request given the "gravity" of the PMLA case.