ICRA junks Rs 12,000-cr of IL&FS' borrowing programmes; removes group entities from rating watch
IL&FS, which is credited for building the Chenani-Nashri tunnel, the longest in the country opened for traffic in April 2017, is sitting on an over a debt pile of Rs 91,000 crore and had been junked by rating agencies following the default.
Mumbai: Domestic rating agency ICRA on Monday junked the short-term and long-term borrowing programmes worth over Rs 12,000 crore by the already crippled IL&FS group and one of its arm and removed the entire group entities from its rating watch with developing implications. The infrastructure development and finance group has been facing liquidity issues for some time and has defaulted on a Rs 1,000 crore debt from Sidbi earlier this month. Again, on 14 September it defaulted on an Rs 105-core CP redemption and the next day, it defaulted on Rs 80-crore inter-corporate deposits (ICDs).
This is the second successive downgrading to junk status by Icra in a fortnight. The group is sitting over a debt pile of over Rs 91,000 crore.
Icra downgraded IL&FS' the borrowing plan of Rs 8,075 crore to 'D' Monday. This include an NCD issue of Rs 5,225, a commercial paper programme of Rs 2,500 crore and long-term loans of Rs 350 crore. These have been removed from rating watch as well.
Its subsidiary IL&FS Financial Services has a combined borrowing plan of Rs 4,000 crore through commercial papers and this has also been junked to D. It has a standalone debt of Rs 17,000 crore.
"The rating revision takes into account the recent irregularities in debt servicing by the company. The liquidity position at the group level remains under challenge given the delays in raising funds from the promoters in accordance with the earlier stated plans, deterioration in the credit profile of key investee companies and sizeable debt repayment obligations," Icra said in a note.
It can be noted that the group had planned a Rs 4,500 crore rights issue and Rs 3,500 crore long-term credit from its shareholders. But these plans are yet to be finalised. The emergency board meeting Saturday failed to secure immediate liquidity support.
"The liquidity profile of the group has been under pressure given the delays in fundraising as initially envisaged, deterioration in credit profile of key investee
companies and the sizeable repayment obligations at group level in the near term," Icra said.
The group has a gearing of 3.04 times (on a stand-alone basis) and regulatory gearing of 2.30 times (reported gearing of 2.60 times and regulatory gearing of 2.23 times as of March 2017 respectively).
The Icra report noted that IL&FS Financial Services was unable to meet the Rs 105 crore CP redemption obligations on 14 September. Furthermore, on 15 September, it had received notices for delays and defaults in servicing some of Rs 80- crore of inter-corporate deposits.
Late last month too, the financial services arm had witnessed a delay in the redemption of CPs due on 28 August, and 30, 2018 due to what claimed to be technical reasons following which it was barred from accessing the CP market till 28 February 2019. Following this, on 4 September Icra had downgraded the group to junk.
Last week, it had claimed in a letter to employees that if the Rs 16,000 crore of its funds stuck with concession authorities were released on time, it wouldn't have landed in the mess it is currently in.
IL&FS, which is credited for building the Chenani-Nashri tunnel, the longest in the country opened for traffic in April 2017, is sitting on an over a debt pile of Rs 91,000 crore and had been junked by rating agencies following the default. Of this, Rs 57,000 crore are bank loans alone most of which is from state-run banks.
While IL&FS Transport Network, the holding firm of the group's road assets, has nearly Rs 35,000 crore consolidated debt, IL&FS Financial Services has Rs 17,000 crore of debt, which sits as a standard asset for most banks, according to a Nomura India report.
Late last month, IL&FS had said it was planning to divest assets to pare its debt by up to Rs 30,000 crore over the next 18 months and has identified 25 projects for the same
and claimed to have received offers for 14 of them.
Icra earlier this month had downgraded its debt by at least nine notches, citing cash crunch. It cut the rating on IL&FS' Rs 5,225-crore NCD and Rs 350-crore loans sharply to BB from AA+, a second downgrade after the rating was earlier cut from AAA to AA+ on August 7. The downgrade had as many as 35 mutual fund schemes getting hit.
On 4 September IL&FS had defaulted on a short-term loan of Rs 1,000 crore from Sidbi, while a subsidiary has also defaulted on Rs 500 crore which reportedly forced Sidbi to ask its chief general manager in charge of the risk management department, to resign.
At the 15 September board meeting, IL&FS had appointed ex-LIC chairman SB Mathur as new non-executive chairman following LIC managing director Hemant Bhargava's deciding to step down as non-executive chairman of the group.
As of March 2018, LIC and Orix Corporation of Japan were the largest shareholders of IL&FS with 25.34 and 23.54 percent respectively, while Abu Dhabi Investment Authority, HDFC, Central Bank of India and SBI hold 12.56 percent, 9.02 percent, 7.67 percent and 6.42 percent, respectively.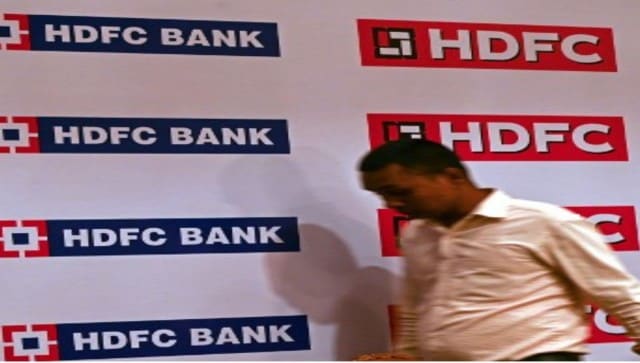 Business
In conversation with TOI, MD & CEO, HDFC Capital Vipul Roongta revealed that HDFC Capital Advisors, through their global investors, have raised more than Rs. 500 crores.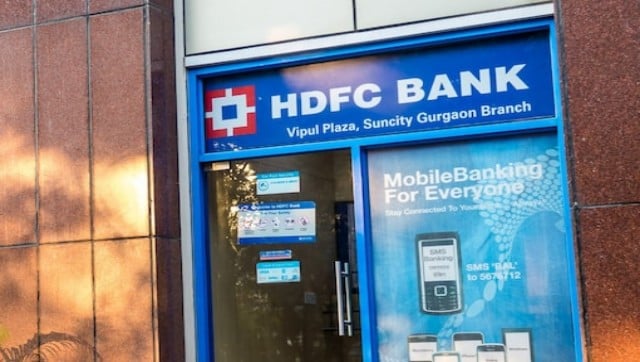 Business
Thanks to the introduction of the green PINs and self PIN generation process, cards are now sent in an active state