ICICI Bank's consolidated Q1 PAT drops 22% to Rs 2,516 cr on rising bad loans
On standalone basis, its net profit was down 25 percent to Rs 2,232 crore as against Rs 2,976 crore in the first quarter (April-June) of the 2015-16 fiscal
New Delhi: Private sector lender ICICI Bank Friday reported 22.1 percent decline in consolidated net profit at Rs 2,516 crore for the quarter ended June 30 as bad loans mounted.
The bank had posted consolidated net profit of Rs 3,232 crore in the same quarter of the last fiscal.
On standalone basis, its net profit was down 25 percent to Rs 2,232 crore as against Rs 2,976 crore in the first quarter (April-June) of the 2015-16 fiscal.
The gross non-performing assets (NPAs) of the bank as a percentage of total advances jumped to 5.87 percent during the quarter under review from 3.68 percent a year ago, ICICI Bank said in a statement.
Net NPAs of the bank also rose to 3.35 percent against 1.58 percent in the same period a year ago.
In absolute terms, the GNPA rose to Rs 27,194 crore as against Rs 15,138 crore in the first quarter of the previous fiscal.
Total provisions rose nearly three-fold to Rs 2,515 crore in the first quarter compared with Rs 956 crore in the same period a year ago.
The bank's provisioning coverage ratio, including cumulative prudential or technical write-offs, was 57.1 percent at June, it said.
Net loans to companies whose facilities have been restructured were Rs 7,241 crore at June compared to Rs 8,573 crore at March, 2016, it added.
Total income of the bank rose to Rs 16,760 crore in the first quarter of 2015-16, from Rs 15,802 crore in the three month period of last fiscal.
During the quarter net interest income was almost static at Rs 5,159 crore as against Rs 5,115 crore in the same period a year ago.
The year-on-year growth in domestic advances was 17 percent. The bank has continued to achieve strong growth in its retail business, resulting in a year-on-year growth of 22 percent in the retail portfolio.
The statement further said ICICI Prudential Life Insurance Company has filed a draft red herring prospectus with the Securities and Exchange Board of India for a public offer of up to 181,341,058 equity shares of ICICI Life, representing approximately 12.65 percent of its equity share capital, for cash, through an offer for sale by the bank.
ICICI Lombard General Insurance's gross written premium increased by 39.3 percent from Rs 2,122 crore to Rs 2,955 crore at the end of June 2016 quarter.
The profit after tax of ICICI General was Rs 131 crore compared to Rs 116 crore in the same quarter of the previous fiscal.
Shares of ICICI Bank closed at Rs 262.85, down 3.40 percent, on the BSE.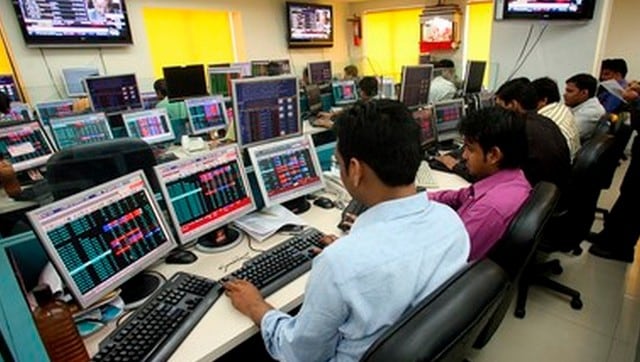 Business
While the 30-share BSE Sensex was hovering around 48,800, the 50-share index Nifty 50 closed above 14,600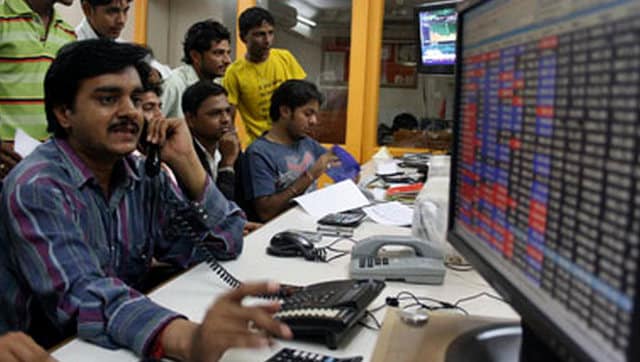 Business
After gyrating 877 points during the day, the 30-share BSE index ended 259.62 points or 0.53 per cent higher at 48,803.68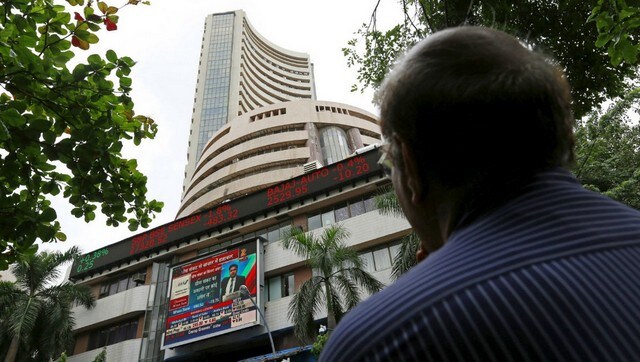 Business
Market indices fell around 3.5 percent on Monday, 12 April amid rising COVID-19 cases and vaccine supply crunch in the country