ICICI Bank to probe Videocon-Kochhar issue: By delaying the inevitable, Board made first option their last resort
ICICI Bank's reluctance to probe the Videocon loan row, and thereby protect CEO Chanda Kochhar, raises questions about its corporate governance standards. 
The timing of ICICI Bank's announcement  to institute a probe 'by an independent and credible person' into the Videocon-Kochhar case is somewhat intriguing. This should have come on day-one when the allegations were first brought to the Board's attention. The enquiry has been ordered two months after ICICI Bank's Board refuted allegations of any wrongdoings on the part of its CEO, Chanda Kochhar in connection with the Rs 3,250 crore Videocon loan case -- the Board reposed 'full faith and confidence' in her even before conducting a detailed independent enquiry and refused to ask Kochhar to step down temporarily, till her innocence is proven without doubt.
"The Board of Directors, at its meeting held on 29 May, 2018, decided to institute an inquiry to be headed by an independent and credible person, to examine and enquire into an anonymous whistle blower complaint, disclosing certain information, alleging in substance that Bank's MD and CEO had not adhered to provisions relating to 'Code of Conduct' of the bank and legal and regulatory provisions relating to 'conflict of interest' over a period of time, as also alleging quid pro quo in the course of her work in dealing with certain customers/borrowers of the Bank," the Bank wrote to the exchanges.
Remember, the decision to probe the charges against Kochhar came after market regulator, Sebi sent a notice to Kochhar a few days back on the bank's dealings with Videocon Group and NuPower Renewables, an entity in which her husband Deepak Kochhar has economic interests.
What does it tell us? The bank has been pushed to the corner by the regulator to conduct a probe; certainly not an encouraging example of good corporate governance practices that should be followed by large  institutions.
Also, it is the same bank which said that the brother of a husband does not fall within the definition of a 'relative' under the Companies Act, 1956 or 2013 or the Rules thereunder. Hence there is no requirement of any disclosure of such a relationship by any official of the bank, ICICI added. That was a response given to a Firstpost query in connection with allegations that an advisory firm run by Rajiv Kochhar, the brother-in-law of Chanda Kochhar, was given the mandate to restructure foreign currency-denominated debt deals worth over $1.7 billion of seven companies over six years.
The seven companies were borrowers of ICICI Bank. Firstpost had sought clarity from ICICI Bank about its relation with Avista, against the backdrop of the Central Bureau of Investigation (CBI) looking into the likelihood of a quid pro quo deal between the Kochhars and the Videocon group.
At the heart of the matter is a letter by activist shareholder Arvind Gupta to authorities in 2016 (Gupta wrote to all authorities including the PMO) arguing that for wrongful personal gains both parties (the Kochhars and Venugopal Dhoot) acted in a non-transparent manner with respect to certain financial transactions.
Gupta alleged that the Videocon group promoter Dhoot formed an equal joint venture - NuPower Renewables Pvt Ltd (NRPL) - with Deepak, invested Rs 64 crore in the JV and later transferred the entire stake to Kochhar. Gupta then linked those transactions to a 2012 loan worth Rs 3,250 crore from ICICI Bank to the Videocon group, and termed it a possible quid pro quo deal.
Indeed, the charges are serious in nature and, at the end of the day, Kochhar may or may not be found guilty in the whole affair. Only an independent probe can unravel the truth. But ICICI chose to stonewall an inquiry citing technical loopholes in the companies act, instead of adhering to the true essence of good corporate governance practices.
The golden rule -- a lender's first commitment is to its shareholders and depositors, and not individuals in the management -- was seemingly lost in the desperation to guard the management.
ICICI Bank's prolonged reluctance for a probe in the Videocon loan row, and its eagerness to protect the CEO despite concerns among the public and shareholders, has raised many questions about its corporate governance standards.
Yes, the bank has finally agreed for a probe, which is welcome, but it has come too late and appears more like an act of desperation, a move enacted to protect itself from the wrath of the regulator rather than an act of voluntary self- introspection.
Business
ICICI's clarification about one's brother-in-law not being a 'relative' as per the Companies Act highlights a flaw in corporate governance practices adopted by Indian firms.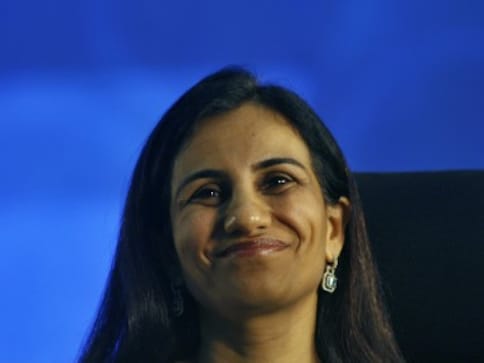 Business
Former ICICI Bank CEO Chanda Kochhar and her husband Deepak Kochhar on Tuesday again appeared before the Enforcement Directorate here in connection with an alleged bank loan fraud and money laundering case registered against them
Business
The bank and Kochhar have been maintaining there has been no regulatory violation on their part and that she was not aware of specific business dealings of her husband.