ICICI Bank says brother-in-law not a 'relative' under Companies Act: The sorry state of corporate governance laws
ICICI's clarification about one's brother-in-law not being a 'relative' as per the Companies Act highlights a flaw in corporate governance practices adopted by Indian firms.
On Monday afternoon, Firstpost sent an email to ICICI Bank to seek clarity on the lender's alleged business relations with Singapore-headquartered Avista Advisory Group, a financial advisory firm founded by ICICI Bank MD and CEO Chanda Kochhar's brother-in-law, Rajiv Kochhar, who is also the chief executive officer of the firm, according to information published on Avista's website.
The firm advises and assists companies on M&A deals, financial transactions and helps clients secure financial assistance from banks. The questions were primarily on whether ICICI bank conducted any business transaction with Avista and, if yes, wouldn't that amount to a conflict of interest since Chanda Kochhar and Rajiv are related.
In response, the bank categorically denied any business relation with Avista and said the Firstpost email reflects an ulterior and mala fide motive to link the bank and its management to unsubstantiated allegations. "We would like to categorically state that ICICI Bank has never engaged Avista Advisory Group for any services at all.  We have no knowledge of any business activity of this entity. You may refer any queries regarding Avista Advisory Group to the firm and its clients."
Furthermore, the response said: "Your mail reflects an ulterior and mala-fide motive to link the Bank and its top management to wild and unsubstantiated allegations and thereby damage their reputation. We would strongly urge you not to publish such baseless allegations/ insinuations in your website."
Firstpost chose to seek clarity from ICICI Bank about its relation with Avista against the backdrop of the Central Bureau of Investigation (CBI) looking into the likelihood of a quid-pro-quo deal between the Kochhars and the Videocon group. This followed an allegation by activist shareholder Arvind Gupta to authorities in 2016 (Gupta wrote to all authorities including the PMO) that for wrongful personal gains both parties (the Kochhars and Venugopal Dhoot) acted in a non-transparent manner with respect to certain financial transactions. Gupta alleged that the Videocon group promoter Venugopal Dhoot formed an equal joint venture - NuPower Renewables Pvt Ltd (NRPL) - with  Chanda Kochhar's husband, Deepak Kochhar, invested Rs 64 crore in the JV and later transferred the entire stake to Kochhar. Gupta then linked those transactions to a 2012 loan worth Rs 3,250 crore from ICICI Bank to the Videocon group, and termed it a possible quid-pro-quo deal.
On Tuesday, The Indian Express reported that "Avista Advisory, founded by Rajiv Kochhar, who is the brother-in-law of Chanda Kochhar, got the mandate to restructure foreign currency-denominated debt deals worth over $1.7 billion of seven companies over the last six years. All these companies were borrowers of ICICI Bank at the same time. In at least one of these deals, ICICI Bank was the lead bank of the lenders," the report said. Whether ICICI Bank had engaged in any business relation with Avista is a matter of deeper scrutiny. Firstpost couldn't independently verify this. An email Firstpost sent to Avista Advisory Group on Monday seeking its response remained unanswered.
Now, what is more interesting is another line from ICICI Bank's stated response to Firstpost: "Kindly also note that the brother of a husband does not fall within the definition of a 'relative' under the Companies Act, 1956 or 2013 or the Rules thereunder. Hence there is no requirement of any disclosure of such a relationship by any official of the Bank."
In other words, this means that when it comes to any business relation, a brother-in-law will not be considered as a relative. To be more specific, even if Rajiv Kochhar's company benefited from a business deal involving ICICI Bank, headed by Chanda Kochhar, Rajiv Kochhar wouldn't be considered as Chanda's relative in the eyes of Companies Act. To be sure, ICICI Bank may be absolutely right, since the law is the law. But the explanation, from of the lender, is worrying because it seems to undermine good corporate governance practices that aren't necessarily defined by a written law but by the larger principles of ethics, morality and self-regulation. Corporations would do well to follow good corporate governance standards that go beyond the rule book.
Avista may or may not have benefited from its founders connection with ICICI Bank's CEO. Only a thorough investigation will bring out the facts. But just imagine a scenario if a bank's boss or any other corporate head operate in tacit understanding with their brother-in-law or sister-in-law, to benefit each other, and claim in front of the public and in a court of law that, according to the Companies Act, they are unrelated individuals. That points to a loophole in the law and a major flaw in corporate governance practices adopted by Indian companies. The ICICI clarification about one's brother-in-law not being a 'relative' in the eyes of the Companies Act should draw lawmakers' attention, and should get them to make changes to the law itself.
India
The searches were conducted late Thursday night at the bureaucrat's residence in Gandhinagar and some other premises in Surat as well as at his native place in Andhra Pradesh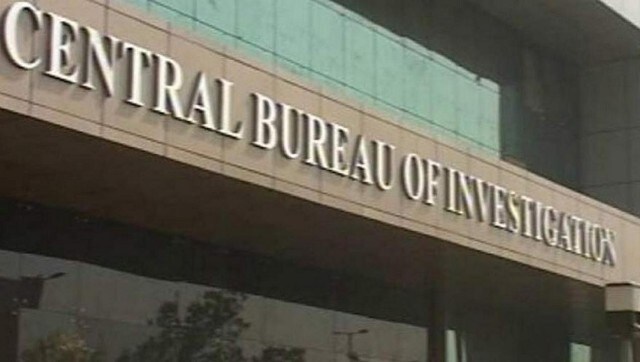 India
The CBI received a complaint from a Chandigarh-based businessman, Abhishek Dogra, that six people, including four from the CBI, had entered his office and threatened him of arrest on the charges of supporting and providing money to terrorists
India
Operations are underway in Delhi, Rajasthan, Chennai, Hyderabad, Coimbatore, Mysore, etc, to "nab representatives of NGOs, middlemen and public servants of MHA's FCRA division who were facilitating illegal FCRA clearances in lieu of bribes"