ICICI Bank loan controversy: Justice BN Srikrishna panel seeks replies from Chanda Kochhar, other entities
The panel, which is nearing closure in its probe to examine allegations of impropriety in ICICI Bank for allegedly extending loans to some companies, is expedted submit its final report by the third week of January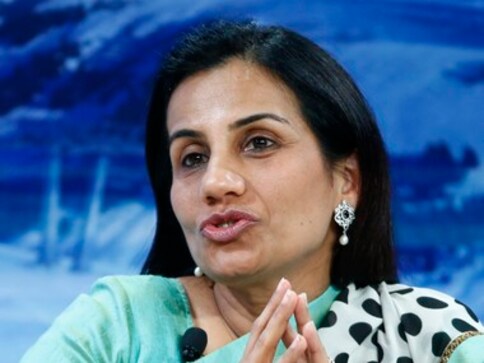 The Justice BN Srikrishna panel, which is probing certain allegations against Chanda Kochhar, has reportedly sought replies from the former ICICI Bank CEO and other involved entities, a media report said.
The panel, which is nearing closure in its probe to examine allegations of impropriety in ICICI Bank for allegedly extending loans to some companies, is expected to submit its final report by the third week of January, Business Standard reported.
"The queries to parties also cover missing links, which are essential to understand the whole genesis," a source familiar with the development was quoted as saying by the newspaper.
In September, the panel had said that it would go through all property dealings by the Kochhar family since she took over as CEO of ICICI Bank. ICICI Bank board had asked the panel to examine whether properties and assets acquired by the Kochhar family were purchased at concessional prices.
It has been alleged that Kochhar's family members, including her husband Deepak, got financial favours from the bank's borrowers against the loans the private lender sanctioned.
Market regulator Securities Exchange Board of India (SEBI) had served a notice to Kochhar on dealings of the bank with Videocon Group and Nupower -- a firm controlled by her husband.
Recently, the SEBI said the case involving ICICI Bank and Kochhar for alleged regulatory lapses was pending before the adjudicating officer.
As per SEBI's preliminary probe, Chanda Kochhar's husband Deepak had many business dealings with the Videocon group over the past several years.
In October, Law firm Cyril Amarchand Mangaldas withdrew its 2016 report that had given a clean chit to former ICICI Bank chief executive Chanda Kochhar with regard to nepotism allegations against her.
ICICI Bank in a regulatory filing had said the clean chit given to Kochhar in March this year was based on the inquiry report of the law firm which is now saying that the same should no longer be treated as valid.
 --With inputs from agencies
Opinion
"With the introduction of artificial intelligence, machine learning, and other smart technologies, securing organisations from cyber threats becomes more challenging. And, that's where innovation takes over because as technology grows, so shall cybersecurity"
World
Russia's charter plane of Azur Air, offering services to destinations in Europe, Asia, Africa and Central America, had a total of 238 passengers on board
World
The World Economic Forum at its Annual Meeting 2023 has released a report which shows half of the companies surveyed feel the current landscape is making them re-evaluate the countries in which their organisation does business