ICICI Bank July-September net profit falls a sharp 30% to Rs 2,071 cr, bad loans rise to 7.87%
ICICI Bank's total income during the September quarter slipped to Rs 30,191 crore, as against Rs 32,435 crore in the year-ago period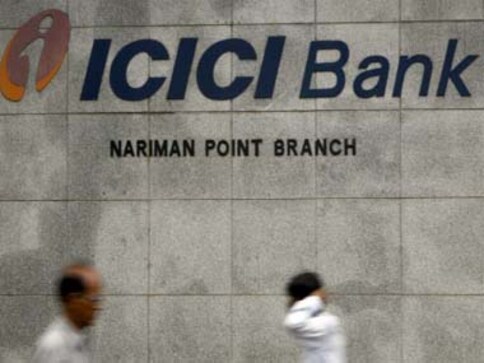 Mumbai: The country's largest private sector lender ICICI Bank on Friday reported a 30 percent decline in consolidated net profit to Rs 2,071.38 crore for the September quarter due to increase in bad loans.
The bank's net profit in July-September quarter of the last fiscal was Rs 2,979 crore.
Its total income during the September quarter also slipped to Rs 30,191 crore, as against Rs 32,435 crore in the year-ago period, ICICI Bank said in a statement.
On standalone basis, net profit declined by 34 percent to Rs 2,058 crore for the second quarter as compared to Rs 3,102 crore in the same period of the previous fiscal.
Its total standalone income came down to Rs 18,763 crore compared with Rs 22,759 crore on standalone basis in the same quarter of 2016-17.
However, net interest income rose by 9 percent to Rs 5,709 crore compared to Rs 5,253 crore in the second quarter of last financial year.
ICICI Bank's gross non-performing assets (NPAs) or bad loans jumped to 7.87 percent as against 6.12 percent in the year-ago period.
Similarly, net NPAs rose to 4.43 percent compared with 3.21 percent in the previous fiscal.
During the quarter under review, the bank made provisions (other than tax) and contingencies of Rs 4,502 crore as against Rs 7,083 crore in the same quarter of the previous fiscal.
In absolute term, the gross NPA increased to Rs 44,489 crore as against Rs 32,548 crore in the same quarter of the last year.