ICICI Bank Apr-Jun quarter net profit rises 3.5% to Rs 2,605 crore, bad loans at 8%
ICICI Bank's bad loans rising to 7.99 percent of the gross advances as on 30 June, 2017, compared to 5.28 percent as on 30 June, 2016
New Delhi: The country's largest private sector lender ICICI Bank on Thursday reported a marginal rise of 3.5 percent in consolidated net profit at Rs 2,604.73 crore for the first quarter of the current fiscal.
The bank's net profit in the corresponding April-June quarter of 2016-17 stood at Rs 2,515.85 crore.
Total income on consolidated basis rose to Rs 26,517.57 crore for the quarter under review, as against Rs 24,483.75 crore in the same period of the previous fiscal, the bank said in a regulatory filing.
Net profit on unconsolidated basis for the June quarter of 2017-18 however fell to Rs 2,049 crore, down 8.2 percent from Rs 2,232.35 crore a year ago.
Income (unconsolidated) was up in the three months to June at Rs 16,847.04 crore, from Rs 16,759.51 crore in the similar period of 2016-17.
There was a deterioration in bank's asset quality, with gross non-performing assets (NPAs) or bad loans rising to 7.99 percent of the gross advances as on 30 June, 2017, compared to 5.28 percent as on 30 June, 2016.
Net NPAs rose to 4.86 percent of the net loans from 3.01 percent a year earlier.
However, there was not a very significant jump in provisioning and contingencies at Rs 2,608.74 crore for the quarter ended June, as against Rs 2,514.52 crore earlier.
Total advances of the bank increased 3 percent to Rs 4,64,075 crore as on 30 June this year from Rs 4,49,427 crore a year ago.
Stock of the bank on Thursday closed 1.02 percent down at Rs 307.05 on BSE.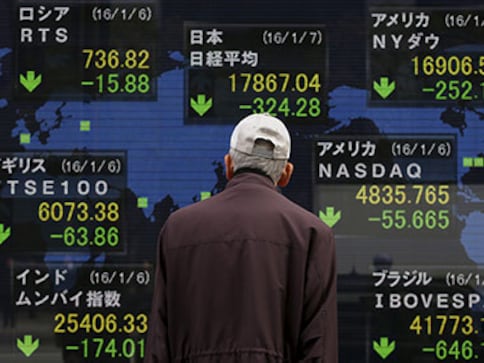 Business
Sensex and Nifty incurred losses of 0.72 per cent and 0.79 per cent respectively to settle the day at 17,617.15 and 59,037.18 on Friday
Business
The retail arm of Reliance Industries Ltd had posted a pre-tax profit or EBITDA (earnings before interest, tax, depreciation and amortisation) of Rs 2,312 crore in the October-December period a year ago