IBC: Eligible to bid for Essar Steel as not a promoter of Uttam Galva, KSS Petron, says ArcelorMittal to NCLAT
ArcelorMittal and Numetal have filed petitions in the NCLAT challenging the disqualification of their first round of bids.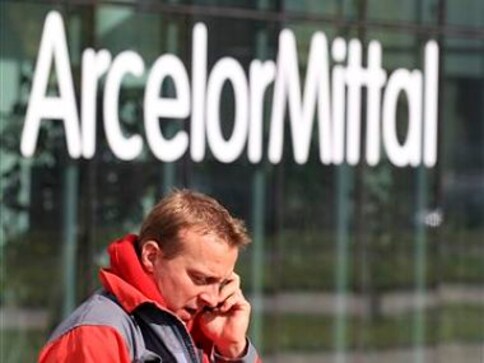 New Delhi: ArcelorMittal on Tuesday said it was eligible under the Insolvency & Bankruptcy Code (IBC) to bid for Essar Steel as it was not a promoter of Uttam Galva and KSS Petron, and had already offloaded its shares before submission of the bids.
Arguing before the National Company Law Appellate Tribunal (NCLAT) on behalf of ArcelorMittal, senior advocate Harish Salve submitted that its eligibility should be judged as on the date of submission of the resolution plan for Essar Steel.
"ArcelorMittal is not a shareholder in Uttam Galva as on 7 February and on 9 February it was not a shareholder of KSS Petron... We have (ArcelorMittal) submitted the bid on 12 February," said Salve.
He further contended that ArcelorMittal never had any management control in Uttam Galva.
"ArcelorMittal never exercised any of the rights under the shareholders' agreement, never appointed any directors to the board of Uttam Galva and never involved itself in the management and policy decisions of Uttam Galva," Salve said.
Section 29 A of IBC bars participation by promoters of delinquent companies in bidding for assets being auctioned.
Last month, National Company Law Tribunal (NCLT) had admitted the lenders' insolvency plea against Uttam Value Steel Ltd, a listed subsidiary of Uttam Galva Steels Ltd.
ArcelorMittal had sold its entire shareholdings in Uttam Galva and KSS Global before submitting its resolution plan for Essar Steel.
He also submitted that in the rival bidder Numetal Ltd, VTB, a Russian bank has 40 percent shareholding. It is barred from trading in securities or accessing the securities market by regulators in the European Union and USA.
"If the bank is gone then how would they survive," he submitted before the appellate tribunal.
On being asked by the two-member bench headed by NCLAT Chairman Justice S J Mukhopadhaya as why the company submitted Rs 7,000 crore in an escrow account, Salve said that ArcelorMittal was asked to do that by NCLT, Ahmedabad.
"NCLT said if you pay then you are off the hook," he said.
ArcelorMittal had offered to settle Uttam Galva's debt and had put Rs 7,000 crore in an escrow account.
The NCLAT on 22 May ordered status quo on insolvency of Essar Steel for two months as it admitted petitions of Numetal and ArcelorMittal over the bidding eligibility.
Numetal and ArcelorMittal have filed petitions in the NCLAT challenging the disqualification of their first round of bids.
Both Numetal and ArcelorMittal put in bids in the second round after their offers in the first round were opined to be invalid. Numetal faced disqualification as its 25 percent stake was owned by Aurora Trust of Ruia family, the promoters of Essar Steel then while ArcelorMittal's first bid was rejected because of it holding shares in loan defaulting companies Uttam Galva Steel and KSS Petron.
For the second round of bid, VTB Bank sought to sever ties with the Ruia family by buying out Aurora Trusts stake in Numetal. ArcelorMittal transferred Rs 7,000 crore to an escrow account of SBI to clear outstanding loans of Uttam Galva and KSS Petron.
In the second round of bidding, Anil Agarwal's Vedanta Resources also joined the race. Also, JSW joined Numetal for the bid.
Find latest and upcoming tech gadgets online on Tech2 Gadgets. Get technology news, gadgets reviews & ratings. Popular gadgets including laptop, tablet and mobile specifications, features, prices, comparison.